WNS Products and Services Essay Sample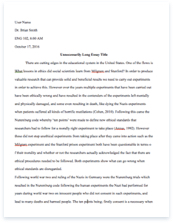 The whole doc is available only for registered users
OPEN DOC
Get Full Essay
Get access to this section to get all help you need with your essay and educational issues.
Get Access
WNS Products and Services Essay Sample
WNS (Holdings) Limited (NYSE: WNS) ) is a global Business Process Outsourcing company offering services to 200+ global clients. WNS's business process outsourcing services include Finance and Accounting, Contact Center, Technology Solutions, Research and Analytics, and Industry-specific back-office, middle-office and front-office processes.Eric B. Herr is the Non-Executive Chairman and Keshav R. Murugesh is the Group CEO of WNS. The Company employs more than 25,000 professionals across 30 delivery centers in Costa Rica, India, the Philippines, Poland, Romania,South Africa, Sri Lanka, UK and US.
WNS began operations as a captive / in-house unit of British Airways in 1996. WNS started focusing on providing Business Process Outsourcing services to third parties in 2003. Warburg Pincus acquired a controlling stake in the company from British Airways in May, 2002 with the induction of a new senior management team. WNS went public in 2006. In 2010, WNS underwent a restructuring exercise under the leadership of its Group CEO, Keshav R. Murugesh to become a verticalized organization by introducing domain expertise in key industry verticals. The company started out with six verticals and today has ten verticals. WNS is considered to be one of the pioneers of the verticalized strategy Products offered
WNS offers customer care outsourcing, finance and accounting, human resource outsourcing, legal services, procurement, risk management, transformation solutions and research and analytics to ten industries. These are banking and financial services; healthcare; insurance; manufacturing; media and entertainment; retail and consumer packaged goods; shipping and logistics; telecommunications; travel and leisure; utilities and energy. Over the years, WNS has developed technology-enabled platforms like WNS-Verifare®, WNS-Jade®, WNS-Dynamic Discount Manager, WNS-ProClaim and so on. As a part of its Analytics offerings, WNS has developed two solutions: (i) WNS Analytics Decision Engine or WADESM [6]