Wobbly Wheels Distribution Center Essay Sample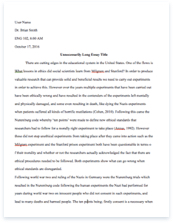 The whole doc is available only for registered users
OPEN DOC
Download Essay
Get Full Essay
Get access to this section to get all the help you need with your essay and educational goals.
Get Access
Wobbly Wheels Distribution Center Essay Sample
According to Wobbly Wheels (WW) Distribution Company, their environment of operation is affected by several other business environment factors like the effects on its personnel and the technological implications of the system. In developing a new IT strategic plan, Wobbly Wheels Distribution Company will have to consider the effects on its personnel. The new plan must be a morale booster rather than a demoralizing tool to the customers. The drivers are the most outspoken and good ambassadors to the company and the new system should provide them with extra motivation. The company also considers the legal factors in their operations.
This involves ensuring compliance with the set federal and state laws whereby the ones given foremost attention are: the Sarbanes Oxley financial audit, a federal requiring that vehicles go through a safety check every 10,000 miles and finally an FCC reporting requirement which requires statements on the number of hours each driver is involved in the company's operations. Another thing to consider when developing a new IT strategic plan, is the technological implications of the system. The two-way radio that is used as a mode of communication between the dispatchers at the terminals and the drivers usually has low power which may result in relatively short range compared to other high power radios. Also, the further apart the users are the higher the possibility of harmful interferences e.g. a nearby PMR446 walkie-talkie may unknowingly block the lines thus interfering with communication. Business Strategic Objective
A business strategic objective refers to the goals set by an organization or a business entity whose fulfillment is deemed as appropriate by the business (Kelly, 2006). Wobbly Wheels Distribution Company has set various strategic
objectives. The profit requirement objective involves the financial achievement of well-being. The company is planning on reducing its expenses by 5%. Even with the revenue constant at the current $39 million, a reduction in expenses would lead to higher profit margins. Another objective that has been set is a 5% growth by the company. This will help it increase its market share since it operates in a very competitive environment and will therefore have an edge over the competitors.
There is also need for maximum utilization of the company's resources. Currently local delivery trucks only operate at 80% full while trucks run at 70% of capacity. Similarly in most cases only half of the terminal space is usually utilized. If the company is to operate at capacity then there would be increase in revenue. Finally, there should be emphasis on innovation, for example, the development of new goods and services. As per the current situation, the company has a lot on ongoing projects with some nearing completion like Accurate Financial. A mobile phone application is also being developed to be used by the company on prospective customers. IT Vision and Mission Statement
A mission statement usually gives a summary of a certain organizations beliefs, values and their standard of operations. Since Wobbly Wheels has developed an IT strategic plan then the appropriate mission statement should be: "Using technology to deliver efficient freight services to your doorstep" Vision statements refer to the goals of organization and for this company may include: •Provide varied products as concerns freight delivery
•Provide efficient warehouse facilities to its customers
•Identify and prioritize IT goals to meet the company objectives Appropriate Governance Process
This involves setting up standards and priorities that define the roles of each individual to ensure efficiency in service delivery. In this case, Carol should work closely with the Chief Finance Officer since all her projects will require financial assistance. John, the C.E.O on the other hand should play a supervisory role to ensure all targets are me. Inventory of Current IT Projects
The company has the following projects still being developed: Accurate financial project, management reporting project, and a mobile application for the sales and marketing staff. You will see from the table below that that the main goal is to reduce man hours. More importantly, having accurate data readily available at the click of a button. Current System Function/
Description Strategic Goal aligned to Business unit/  department Business Benefits IT Resources (people, equipment) off-the-shelf productBilling; to interface with other systems100% accuracy, streamline process, meet compliance requirements, and reduce man hoursfinance and accountingThe new system will allow for less mistakes in billing providing a more accurate financialThe program will take 6 months. With 2 programmers. An Accurate Financial specialist will provide a 2 week training to the accounting staff. management reportinga system to compile the data in a format they can use Senior management will be able to view data easily (easier accessibility); reduce man hours of compiling report dataSenior managementfinancial information will be readily available to view They will be done in two months.
2 programmers working on the project Mobile Marketing Appfor an app that sales staff could use to show potential customers informationCustomers would be better informed of what was happening with their order/shipment, location of their freight, time to delivery, etc.marketinglike fleet photos and specifications; pictures of the six terminals and information about the distribution services WW can provide; and a comparison of their costs using sample shipments with rates from competitors compared to WW costsWill take two more months to complete; a programmer and website developer would be the individuals to work on this project.
References
Fernando, A. C. (2011). Business environment. New Delhi: Pearson. Heathcote, P. M., Heathcote, P. M., & Ngowi, B. (2002). Successful ICT projects in Access. Ipswich: Payne-Gallway. Kelly, A., Kelly, A., & Kelly, A. (2006). Strategic maintenance planning. Amsterdam: Elsevier Butterworth-Heinemann.
Pather, S., Remenyi, B., & Remenyi, D. (2011). Managing risks of ICT projects. Kidmore End: Academic Publishing.