"Woman Warrior" by Maxine Hong Kingston and "Go Tell It on the Mountain" by James Baldwin Essay Sample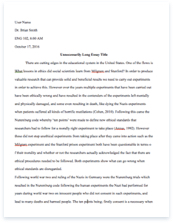 The whole doc is available only for registered users
OPEN DOC
Pages:
Word count: 758
Category: books
Download Essay
A limited time offer!
Get a custom sample essay written according to your requirements urgent 3h delivery guaranteed
Order Now
"Woman Warrior" by Maxine Hong Kingston and "Go Tell It on the Mountain" by James Baldwin Essay Sample
The books Woman Warrior by Maxine Hong Kingston and Go Tell It on the Mountain by James Baldwin are written based on autobiographical experiences. The books have similar plots, in Kingston's Woman Warrior a young woman tries to grow into her own despite struggles with her mother, and the culture that her heritage is based on. In Baldwin's Go Tell It on the Mountain a young boy tries seek independence and freedom in a racist society with a father that is unforgiving and harsh. Both characters in the stories are a minority in their separate cultures; this makes their attempt for independence harder. The two novels rely on a tone that is struggle some, where both characters from Woman Warrior and Go Tell it on the Mountain distribute strong feelings of wanting to become own individuals, but cannot because of the restraints of their parents.
Go Tell It on the Mountain was James Baldwin's first novel. Like the books protagonist, John Grimes, Baldwin grew up in Harlem under the supervision of a religious stepfather. "David Baldwin," like Gabriel Grimes, "was a Baptist lay-preacher. The elder Baldwin's mother had been a slave, and she had left the South in the 1920s. James," like John, "experienced a powerful religious conversion at the age of fourteen. He became a minister at Fireside Pentecostal Assembly, where he preached for three years."1 The terrible father-son conflict, which provides the main part to the novel, draws on the similarly crippling antagonism and hatred of Baldwin's Father in his own life.
The setting of the book is set in a racist community, where John realizes that his father will not let him take part in white activities. "His father said that all white people were wicked…that white people were never to be trusted…Niggers did not live on these streets where John now walked; it was forbidden; and yet he walked here…"(36)2 John's attitude in the story is independent, he respects his mother and father yet at the same time feels that he is mistreated. His father never shows him respect though he is the eldest child; this scars John terribly and troubles him to accomplish his goals with or without his fathers help.
In Woman Warrior Kingston relates both her own memoir and the stories of women related or linked to her in some way. The Woman Warrior is far different from traditional memoirs and autobiographies. Kingston takes on so many voices and characters that it is difficult to pin down a list of character traits. Throughout the memoir she is at times rebellious, verbally lashing out against her mother as a teenager yet curious and imaginative throughout the novel. Brave Orchid, Kingston's mother, serves as a protagonist and antagonist throughout the book. Her talk-stories are responsible for much of Kingston's difficulty adjusting to life in America. "To make my waking life American-normal, I turn on the lights before anything untoward makes an appearance.
I push the deformed into my dreams, which are in the Chinese, the language of impossible stories. Before we can leave our parents, they stuff our heads like the suitcases which they jam pack with homemade underwear."(87)3 In this passage the description of how Kingston's culture growing up was. It is clear that her family wanted to look American on a superficial basis but inside longed for their Asian roots. Kingston figures out just how different her family is. She tries to accept them but realizes that though understanding her roots and culture, she needs to experience the world. Kingston grows from a girl who can barely speak to a woman who finds outlet for her words on paper. "I learned to make my mind large, as the universe is large, so that there is room for paradoxes."(29) Perhaps most important, she grows from a frustrated and anguished daughter to an independent adult who can compose a poetic memoir about her heritage.
The two novels push forward ideas of culture, heritage, family, and growth. Maxine and John both undergo an epiphany, which helps them realize just how important self-exploration is. Despite being minorities in a time where society was very judgmental, and having to deal with the stress of parents that did not offer traditional love or support, they both managed to shape themselves as independent people.
1 http://www.bridgesweb.com/baldwin.html
2 Baldwin, James Go Tell It on the Mountain. New York: Dell Publishing., 1953
3 Hong Kingston, Maxine Woman Warrior (Memoirs of a Girlhood Among Ghosts). New York: Random House Inc., 1976