Write Short Notes on Imf, Comesa and Idb Essay Sample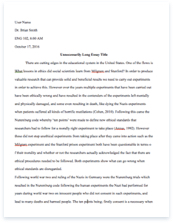 The whole doc is available only for registered users
OPEN DOC
Pages:
Word count: 791
Category: trade
Download Essay
A limited time offer!
Get a custom sample essay written according to your requirements urgent 3h delivery guaranteed
Order Now
Write Short Notes on Imf, Comesa and Idb Essay Sample
IMF
The International Monetary Fund (IMF) is an organization of 187 countries (as of July 2010), working to foster global monetary cooperation, secure financial stability, facilitate international trade, promote high employment and sustainable economic growth, and reduce poverty. Its objectives are to promote international economic cooperation, international trade, employment, and exchange rate stability, including by making resources available to member countries to meet balance of payments needs. Its headquarters are in Washington, D.C.
The IMF is an international organization that was conceived on July 22, 1944 originally with 45 members and came into existence on December 27, 1945 when 29 countries signed the agreement with a goal to stabilize exchange rates and assist the reconstruction of the world's international payment system. Countries contributed to a pool which could be borrowed from on a temporary basis by countries with payment imbalances.
COMESA
The Common Market for Eastern and Southern Africa (COMESA) is a Regional Integration Grouping of 19 African States (Burundi, Comoros, Democratic Republic of Congo, Djibouti, Egypt, Eritrea, Ethiopia, Libya, Madagascar, Malawi, Mauritius, Rwanda, Seychelles, Sudan, Swaziland, Uganda, Zambia and Zimbabwe), which have agreed to promote regional integration through trade development and to develop their natural and human resources for the benefit of their people.
COMESA was initially established in 1981 as the Preferential Trade Area for Eastern and Southern Africa (PTA) within the framework of the Organization of African Unity's (OAU) Lagos Plan of Action and the final Act of Lagos. The PTA was transformed into COMESA in 1994. The COMESA Roadmap envisions progress through the stages of a Preferential Trade Area, Customs Union, Common Market – Free movement of Persons, Monetary Union and eventually an Economic Community.
AIMS AND OBJECTIVES OF COMESA
i) To generate self-sustaining economic growth through collective action in all fields of economic activity. ii) To generate a fully integrated and internationally competitive region where goods and services, capital, labour and persons move freely. IDB
The Inter-American Development Bank is the largest source of development financing for Latin America and the Caribbean. Established in 1959, the IDB supports Latin America and Caribbean economic development, social development and regional integration by lending to governments and government agencies, including State corporations. The IDB seeks to eliminate poverty and inequality, and promotes sustainable economic growth. To help the region achieve greater economic and social progress, the IDB has the following main areas of action. i) Reducing poverty and social inequalities.
ii) Addressing the needs of small and vulnerable countries. iii) Fostering development through the private sector. iv) Addressing climate change, renewable energy and environmental sustainability; and v) Promoting regional cooperation and integration.
Advantages of Economic Integration
i) Trade creation – Member countries have: (a) wider selection of goods and services not previously available; (b) acquire goods and services at a lower cost after trade barriers due to lowered tariffs or remove of tariffs (c) Encourage more trade between member countries the balance of money spend from cheaper goods and services, can be used to buy more products and services. ii) Greater Consensus – Unlike WTO with membership (147 countries), easier to gain consensus amongst small memberships in regional integration.
iii) Political Cooperation – A group of nation can have significantly greater political influence than each nation would have individually. This integration is an essential strategy to address the effects of conflicts and political instability that may affect the region. Useful tool to handle the social and economic challenges associated with globalization.
iv) Employment Opportunities – As economic integration encourage trade liberation and lead to market expansion, more investment into the country and greater diffusion of technology, it create more employment opportunities for people to move from one country to another to find jobs or to earn higher pay. For example, industries requiring mostly unskilled labour tends to shift production to low wage countries within a regional cooperation.
Disadvantages of Economic integration
i) Creation of Trading Blocs – It can also increase trade barriers against non-member countries. ii) Trade Diversion – Because of trade barriers, trade is diverted from a non-member country to a member country despite the inefficiency in cost. For example, a country has to stop trading with a low cost manufacture in a non-member country and trade with a manufacturer in a member country which has a higher cost.
iii) National Sovereignty – Requires member countries to give up some degree of control over key policies like trade, monetary and fiscal policies. The higher the level of integration, the greater the degrees of controls that need to be given up particularly in case of political union economic integration which requires nations to give up a high degree of sovereignty.