Your post-MBA short-term goals Essay Sample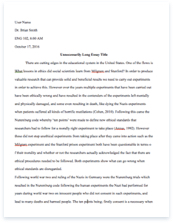 The whole doc is available only for registered users
OPEN DOC
Pages:
Word count: 2139
Category: goal
Get Full Essay
Get access to this section to get all help you need with your essay and educational issues.
Get Access
Your post-MBA short-term goals Essay Sample
a) Your post-MBA short-term goals (immediately after graduation),
            My immediate goal after graduation is to become a human resources (H.R) consultant at a world renowned H.R. consulting firm such as Mercer or Towers Perrin. I would like to start by having first hand experience on H.R. and structural consulting of companies of various industries in advanced countries.  My purpose is to understand the unique point of each company's H.R management and points of differentiation in structural operations.
            My interest in learning human resource management skills of leading companies will aid in building a foundation for my long-term career path. I would like to help leading Korean and Asian companies in executing human resource strategies and structures more effectively, by adopting my knowledge and practical skills gained from a Masters in Business Administration course (MBA).  The reason behind such a career goal is because 5 years of working for an H.R labor and management in a major Korean construction company and the Korean Ministry of Labor made me realize that various H.R departments of Korean companies are still based on the intuition of decision-makers, and not on systematic management.
            I also comprehensively understand that Corporate Social Responsibility (CSR) is vital to the modern business standard. There is a serious problem of lack of cooperation since the employment policy of the Korean government differs from the principles  of the companies. Therefore,  MBA studies and consultant experience will provide me the ability to help solve such serious problems.
b) Your post-MBA long-term goals (3-5 years after graduation)
            Three to five years after my graduation and after gaining experience as a human resource and structure consultant, I plan to move to the Asian headquarters of a human resource consulting of a global company.  I will apply leading H.R. and structural management methods to the unique corporate culture of Asian companies so as to increase productivity and management efficiency.
            Currently, Korea is not the only emerging market country in Asia, other nations such as China, India and Indonesia, are making rapid economic progress as well. Therefore, many new companies need innovative H.R management and structural operation strategies according to such sudden structural expansion. This is why I have come to the conclusion that establishing a systematic and scientific global HR system is extremely important for the companies in order to secure long-term growth and competitiveness in a global scale.
            I would like to excel as a skilled H.R consultant, in the future, one who helps stabilize development of Asian companies.  Based on this experience,  I would like to become the head of the Korean branch of an international H.R consulting company, ten years from now.  I  also aim to contribute to corporate and industry stability by establishing a good H.R management system and a cultural organization in Korea.
c) How your professional experience, when combined with an MBA degree, will enable you to achieve these goals.
            Working in a major Korean construction company and the Korean Ministry of Labor for the past 5 years, I have accumulated skills necessary to become an HR structure consultant in the future.  I established an digital human resource management system for about three years at HC Construction & Real Estate Development, this carried out labor management and H.R operations to construction sites, this also gave me insights on labor and management relations as well as H.R management.
            I then moved to the Korean Ministry of Labor where I became exposed to government employment policies and H.R management in a public structure. In the Korean Labor Ministry,  I also established a performance-based HR system that did not previously exist in other public structures, thereby introducing innovative evaluation, promotion and compensation systems for civil companies.
            I also comparatively analyzed the employment policies of over twenty countries as planning officer of the employment policy division, this helped the Korean government establish a rational and scientific employment policy.  Now, based on my H.R management career progress, I would like to nurture necessary skills to become Asia's best human resource consultant, with the aid of an MBA course.
            I especially look forward to organizing ideas on labor and management and HR management, gaining insight on global management of various industries, and learning from the best practices of the best companies of the world, through the USC program that is balanced between management theory and practices. Through this program, I would like to become the best HR management consultant in Asia and a valuable asset to the Marshall alumni.
  2) Complete one of the following three statements. Do not exceed 250 words
c) "I am considered a leader because…"
            I am considered a leader because I never cease to seek new concepts for team development, I always share my discoveries with the team to achieve great results.  In 2007, I was in charge of national employment policy in the Employment Policy Division of the Korean Ministry of Labor, there, I found that small to medium sized companies were complaining more and more about government policy on lack of effective communication between the government and companies. The conflict blocked smooth operations of the employment policy, so I proposed the establishment of an on-line communication system where both parties could continuously negotiate.
            My manager seemed dubious at first. However, since I was certain that analysis and acceptance of opinion of smaller companies would contribute to policy-making, I successfully persuaded him.  I first discussed the new system with HR personnel of small to medium sized companies through telephone interviews. Upon receiving a positive response, I persuaded the computation development department and superior offices. I drew up a budget that would minimize new system establishment costs, and prepared specific material by searching things such as 'frequency of problems that arise in the process of execution of policies related to small and medium sized companies.'
            High-ranking officials, who used to order directly by their own judgments, changed their perspective upon seeing my thorough analysis and report of needs of the field. They consequently authorized my plan after seeing the benefits. The system, which was perfected three months later, has now received more than 1000 feedbacks, and largely improved smooth relations for both sides, which is very rewarding.
3) Answer two of the following questions. Do not exceed 500 words per question.
B) USC has garnered national acclaim for its emphasis on community outreach and service. How have you impacted your community?
            In 1998, I created a foreign labor worker choir through my volunteer group in college,  and won the local talent show hosted by a local broadcasting company. This activity changed negative notions and prejudices Koreans had on foreign workers. In addition, the activity not only improved the relations, but foreigners' self confidence as well.
            The foreign workers, who come from Southeast Asian countries, were mostly inclined to  industrial expertise, as such, they were oriented to 3D jobs (dirty, dangerous, and difficult). Likewise, people have the absurd connotation that they are poor and dangerous people. However, as the son of the CEO of HC Construction & Real Estate Development, I was influenced by my father to perform humanitarian and community services, since he is active foreign employment and welfare, I felt comfortable around them.  Naturally I ended up in a volunteer group that helped them in college.
            My volunteer group facilitated the foreign workers' needs in terms of giving them Korean language lessons and computer lessons with education counseling. However, because of their awareness on how the Koreans see them, they did not completely accept our help, and our club only ended up going through formalities.
            I thought of a way on how to break the communication barriers between us, and was reminded of the time I led 50 classmates to win the Seoul City Choir Competition, in middle school. I then proposed to the group chairman that we form a team and participate in the local talent show. I figured that we could grow closer through music, the common language of the world, so that we could show local residents their misconceptions about foreign workers.
            I led the team, putting myself in charge of overall direction and division of work and mediation, and persuaded the foreigners, saying it would end up a fond memory for them, too. I asked a Mongolian friend, a former music teacher, to play the piano, with a 5-instrument wind and string orchestra consisting of my department of music friends, and we practiced together for one month.
             On the day of the talent show broadcast, the studio was packed with both local residents and foreign workers. Our team showed off our talents, polished through much practice, by singing 'Oh, happy day' to a bouncy rhythm and beat, and residents who usually ignored the foreigners all got up to dance. Unfortunately, we came in second place, but the residents congratulated the foreigners, who were tired of being treated as 'strangers,' and the workers naturally found a place as 'neighbors.'
            After the competition, the foreign workers gained confidence and more posittive attitude. They communicated with other participants of the show and even did local volunteer work with them, as one community. Our group also ended up giving more effective help to the workers, based on more strengthened relationships through the experience. I felt extreme joy from seeing the great results of the event I planned.
C) We all experience significant events or milestones that influence the course of our lives. Briefly describe such an event and how it affected you.
            In 2000, when I was a junior at E University, I failed to become college student president. The experience taught me the importance of modesty, simplicity, and perseverance. This led me to develop a mature attitude of sufficiently considering various opinions and putting in all efforts until the goal is accomplished.
            The student union executive was normally the student president, so other students at the time frequently complained that the election was just the executives' party (festival). When a friend recommended that I run for student president because of my sociable personality, I was dubious of whether I could do it. However, my friends said that a non-executive candidate would rather have better chances because the election needed to reflect the demands of students.
            My friend stated "you have great communication skills, so all you need is a great pledge." My self-employed staff of around 10 friends said we should highlight the advantages of a first non-executive student president. I then started to believe the possibility of election based on the public opinion survey, and prepared a campaign speech.
            2 weeks later, I finally participated in the 'Open candidate debate,' and ambitiously spoke about invitation lectures of famous people using my personal connections. I also proposed home-coming day festivals where department of law students and alumni could become one. However, I panicked when a competitor asked a persistent question to my positive, smiling face. "Candidate, what is the reason for antipathy between the student union and individual student groups, and what are the solutions? Aren't your pledges unrealistic considering the school's budget problem? I wanted to answer all the questions one by one, but ended up giving vague responses hoping to negotiate things gradually. B     ecause I failed to collect specific public opinions, and did not mediate the budget with the school, either.
            "With a 7 vote difference, candidate K has been elected." On the day the votes were opened, I was shocked at my failure, and called together my election camp to analyze the reason for our loss. We found out that while we were busy planning an attractive pledge, K visited lecture halls and personally investigated demands and complaints of students. Based on such research, he gave specific results the students wanted, such as common room improvement, establishment of employment-related services, welfare for students with too much academic stress, etc. Naturally, the side that thoroughly reviewed the needs of students won.
            I self-reflected upon my mistake of pouring out large unrealistic, unprepared pledges, without fully considering the opinions of students. Therefore, I first expressed my gratitude and apologized to each one of my staff members, and posted my thoughts on my failed election on the department web site, and apologized to all students for my rashness. However, this failure was a great milestone for me and a significant experience that guided me as I refused to be brought down by defeat.  The experience helped me make many achievements with a cautious attitude.