Youth Camp Reflection Essay Sample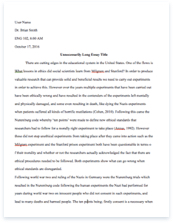 The whole doc is available only for registered users
OPEN DOC
Get Full Essay
Get access to this section to get all help you need with your essay and educational issues.
Get Access
Youth Camp Reflection Essay Sample
Again, for the second time.. I have experienced the faith and love of God through the Paulinian Youth Camp. At first, I was thinking not to attend PYC because I'm too lazy for some reason but then they told that this is a school requirement and it will serve as a quiz in our RelEd class so I decided to attend the said event. I was surprised! I don't know what came to my mind but while I'm in the middle of singing and dancing I said to myself that this is not just a want to complete the requirement but this is me enjoying and praising God for all he has done. It made me feel that I can serve God even in the simplest way of attending this kind of event. I was physically tired but it felt like I was spiritually renewed. Yes, it feels good! Indeed, I was really bored that time. I used to text, chat with my friends on Facebook, update my Twitter account, take pictures with my classmates but then as the time passes by it made me enjoy the event.
We were singing and dancing all night long, sharing stories and laughing at our own mistakes. I realized that this is also the time that I can bond more with my friends whom I used to be with everyday and get to know my other classmates as well. This is the perfect time to have a great connection with God and thank him for giving us the opportunity to wake up every morning and all the blessings he is showering on us. I am proud to myself that even I'm on my weakest and laziest point of my life I can still manage to attend PYC and I don't regret anything at all. The whole PYC experience was overwhelming and I really want to thank my friends for encouraging me to attend though some of them were thinking not to attend also.
Whenever you do not understand what's happening in your life, just close your eyes, take a deep breath and say.. "God, I know it is your plan. Just help me through it." No matter how tough things get, they will eventually get better. Wake up every morning with the thought that something wonderful is about to happen.