Zara's operations strategy Led Essay Sample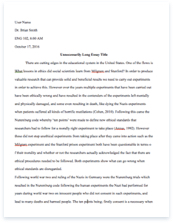 The whole doc is available only for registered users
OPEN DOC
Download Essay
A limited time offer!
Get a custom sample essay written according to your requirements urgent 3h delivery guaranteed
Order Now
Zara's operations strategy Led Essay Sample
We will depict how Zara's operations strategy led to a sustainable competitive advantage in the global apparel industry. Zara's supply chain vertically integrated, controlling most of the processes in its supply chain. By 2000, Zara increased the portion of outsourcing production as a result of increasing global advantage. One of the most important factor of outsourcing was low labor cost which ate up 40% cost of goods sold. Moreover, outsourcing increased quality of production in low wage countries, where were 50% production exported to Europe whereas just 20% imported of high quality segment and other reasons like available raw materials, skill requirement of workers, reducing transportation time, costs and other trading barriers such as Quotas on product from China.
In EU, the benefits were high tech technologies, network of economy, special strength of design and staying close with customers, which near enough to provide rapid turnaround and easily to monitor the quality. Because of above reasons, Zara had increased its proportion of production in Asia up to 29%, rest of Europe 15 %, in rest of world up to 9 %. However, they reduced the proportion of its products produced in Spain from 29% in 1998 to 20% in 2000 while the proportion of origin production in Portugal and European Union reduced 5% to 22% and 5 % respectively by 2000. In brief, Zara increased 10 % of outsourced products of high labour intensive processes up to 56% and reduced in-house capital intensive processes 10% down to 44% by 2000 in order to low down relative costs, which the analysis of wage levels were important factor and with shorter lead times, more easily avoid inventory backlogs. What is Operation's Strategy?
Zara's quick response capacity was possible by focus on enhancement efficiency of cost while boosting service delivery several times a week. First of all, the strategy of bottom up: Zara stimulated the bottom up perspective to boost its innovation. Moreover, Zara mainly depended on word-of-mouth information to promote clothing and its brand name. For instance, its store managers could report directly to the Zara headquarters, the feedback on preferences from their customers. Hence, Zara's priority was to understand the dynamic trends of fashion from the experience thru its store managers, its customers' wants and advanced designers. Factors affecting Zara's Strategic Decisions Capacity
Zara's objectives were working without stocks and responding quickly to rapid growth and competitive market. Zara achieved short lead times, lower inventory and increase variety of styles/choice by collecting and exchanging the remaining inventory of its stores or then providing new inventory many times a week to illustrate to its customer and encourage them visit stores today. In short its retailing was final allocations of new items and not require to stock. So far, Zara employs a chase demand capacity management heavier at such times. As a result, Zara was able to adjust its resources to match. During season periods, as new stock delivery, procurement and production planners made estimates of manufacturing costs and available capacity. Being 15-25% season inventory, the more basic items – 6 months in advance of the season and in the beginning of season 50-60% of its season inventory committed already manufactured or committed with specification. There was 80% committed for apparel retail.
Moreover, in house production weighted 85% of current season production and 15% of next season production. Whereas, 40% of sewing outsourcing with subcontracted network of 400 smaller firms within rural areas because of high overhead labors, labor's skill and the advantage of components worked together. So far, turnaround time for sewing ran a week or two. Zara with its in house for design, pattern making, and cutting capacity and its network sewing subcontracted required as little as 10 day from start to finish. In this way, Zara allowed close –to-sale-time relocation within two weeks, retailers to change a maximum of percent of their orders once the season has started. While avoids costly overproduction and the subsequent sales and discounting of the industry from, 30 or 40% down to only 15 to 20%. Supply Networks
The vertical Integration advantage can be seen in Zara's centralized logistics and distribution. Zara had maintained a very high control of its supply networks as a strategy in achieving fast response. It strictly limited quantities of stock. This ensures minimizing inventory of old stock in any part of its supply chain from raw materials to end user. In short, the majority of Zara's processes was in house processing while outsourcing only labor intensive tasks. Process Technology
Zara's communication and coordination through daily exchange data information systems on its website. The phenomenon of increasing demand variability in the supply chain from downstream (retail) to upstream (manufacturing). Daily sales are immediately shared with its stores, its headquarters and production network. By providing the shops with the necessary technology such as customized handheld computers and logistics capabilities to collaborate with other partners in the company's supply chain. The updated data exchange between the stores and manufacturing units helps Zara mitigate the risk of the bullwhip effect. Development and Organization
Quality
Another Quality advantage was the huge number of designs. Designers (of average age 26) draw the design sketches then discuss it with market specials and planning & procurement staff to meet almost all the fashion requirements by customers of all ages (up to 55). Zara's designing, manufacturing and delivering process to the retailers required period of six months. The design and distribution cycle took 10-15days in the whole process. Allows Zara to maintain design and produce over 11000 styles each year five times as many as comparable but also in commercial orientation by shortening the throughput time of their products from design to store. Zara's speed to market in product development exceeds the capabilities of its competitors, provided additional value to affordable prices. In conclusion, Zara produces most of its products in Europe compared to their competitors, outsource very little to Asia. Though the cost of production in Spain is 17-20% more expensive than Asia. A cost advantage in regards to labor, the flexibility in changing orders based on their operational efficiencies resulted in lower inventory cost that enabled Zara to manufacture and sell its products at cheaper prices.