A Contemplation Upon Flowers Essay Sample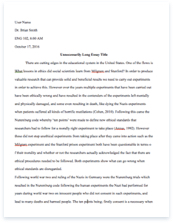 The whole doc is available only for registered users
OPEN DOC
Download Essay
A limited time offer!
Get a custom sample essay written according to your requirements urgent 3h delivery guaranteed
Order Now
A Contemplation Upon Flowers Essay Sample
In, "A contemplation upon flowers," the persona wishes that he could be as brave as the flowers, who are aware of their allegiance to the earth. They know their place and obey the order, or cycle, of life and death. The persona wishes that he could be this way because he is the opposite, he wants to live forever. The persona wants the flowers to teach him not to fear death, but to accept it. In, "Once upon a time," a father is talking to his son and telling him how things used to be. The father tells his son that people used to be sincere, but are now superficial and seek only to take from others. The persona tells his son that he has learnt to be just like these people, but he does not want to be. He wants to be as sincere as his son. The persona in the contemplation upon flowers, the persona is wishing that he could be as brave as the flower. This implies that the persona does not think that he is brave, but a coward in the face of death. The persona wishes that he could look death in the face and be cheerful, like the plant.
The father in once upon a time, regrets following the norms of society and acting so coldly towards people. He tells this story to his son showing his desire to get back the chance his son has to treat people warm heartedly. The contemplation upon flowers shows how ironic the flowers look so fresh and alive, when they are facing their very mortality, on the top of a casket. Death is a sad affair, yet the flowers are at their best when ushering people back to the earth. This conveys the message of the poem that everyone should be strong enough to go through the toughest times and still keep their head up high. Once upon a time shows how ironic it is that the persona is behaving in the exact way that he despises. However, and there is an implication that things cannot go back to what he remembers, due to the influence of societal expectations. This conveys the message of the poem of doing what is right no matter what anyone else does or thinks.