Abandoned Child Essay Sample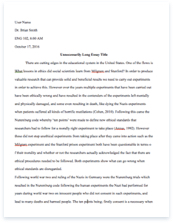 Pages: 3
Word count: 585
Rewriting Possibility: 99%

(excellent)

Category: children
Get Full Essay
Get access to this section to get all help you need with your essay and educational issues.
Try it free!
MANILA, Philippines – Baby George Francis' story is just 1 of the many stories of abandoned children across the country. In fact, up to 100 children are abandoned and turned over to the Department of Social Welfare and Development (DSWD) every 2 months, Senator Pia Cayetano said. She is the chairperson of the Senate Committee on Youth, Women and Family Relations. "We hear news everyday about babies being abandoned in churches, garbage
babies being abandoned in churches, garbage dumps and the streets. In many cases, parents are forced by extreme poverty to give up their child for adoption. There are also instances where young mothers who are unprepared for parenthood simply abandon their baby in the hospital after giving birth," she said.
Such was the story that continues to stun Filipinos until now. A baby, named George Francis, was allegedly dumped by his mother in a trash bin inside Gulf Air flight 154, which arrived at the Ninoy Aquino International Airport last Sunday.
George Francis is now in the custody of the DSWD.
Many have expressed their willingness to adopt George Francis.
"It is the government's duty to protect the rights and welfare of abandoned children. They must be shielded from discrimination and abuse, and given the opportunity for growth and development under an alternative family set-up," Cayetano said.
The Senate will open plenary debates this week on Committee Report No. 1, which she had filed.
It contains Senate Bill No. 2486 or the "Foster Care Act of 2010" that seeks to strengthen and propagate the system of foster parenting.
Foster care, in this case, is an initial step towards the child's return and reintegration to his or her biological family or placement with an adoptive family.
An abandoned, neglected or orphaned minor may be placed under foster care if his or her family is not willing or could not care for him or her.
The child may also be a victim of sexual or physical abuse, has development or physical disabilities, or has other special need.
The foster parent will then have to pass a set of criteria by the DSWD or any of its accredited foster care agencies.
He or she must be of legal age, of good moral character, and capable of providing for the family's needs. He or she must likewise have a genuine interest, capacity and commitment in parenting the foster child.
If the foster parent passes the criteria, he or she will then be issued a license by the agency. The license will be renewable every 3 years.
The foster parent will then be "matched" with a foster child after assessing the capacity of the former to the specific needs of the latter. The child may also be adopted by the foster parent later on, subject to the same procedures and requirements under the country's adoption laws.
SBN 2486 mandates an initial amount of P25 million in the General Appropriations Act to fund the operation of the foster care program. It also offers incentives for foster parents, foster care agencies and the latter's donors.