Advent of a National Hero Essay Sample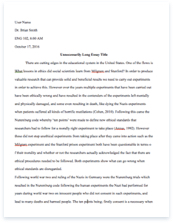 The whole doc is available only for registered users
OPEN DOC
Download Essay
A limited time offer!
Get a custom sample essay written according to your requirements urgent 3h delivery guaranteed
Order Now
Advent of a National Hero Essay Sample
This chapter introduces personal information about Rizal and described how gifted our hero is, and how he became the greatest national hero of our nation and what versatile gifts to him. First, the chapter introduces the Rizal's family. Starting his birth, his exact birth actually which is June 19, 1861; this date is very remarkable because this date is the birth of a hero. His full name is Jose Protacio Rizal Mercado y Alonzo Realonda. It also introduced the baptism of Dr. Jose Rizal, who is the parents of Dr. Jose Rizal and how his mother became his first teacher and how many siblings they are. Dr. Jose Rizal is the 7th child in the eleven (11) siblings. This chapter also discusses the real surname of Dr. Jose Rizal come from and how he started his childhood life to his home town which is Calamba Laguna. This chapter about Rizal gave me a lot of information about Rizal's family background.
This chapter showed how important for the parents to raise their child/ren in the way they would grow good persons.Doña Teodora successfully raised her child Rizal that he became one of the greatest Filipinos and as our National Hero. The chapter discusses how beauty memories Dr. Jose Rizal had in his childhood life in his town. Calamba, the place where Rizal started his earliest childhood, his own home that he used to study for the first time were his teacher is his own mother. Dr. Rizal raised by his parents to be a good, kind hearted and God fearing man. By the result of the way his parents raised him up, he became an intelligent and talented man. As an example he already knows how to read and write in just an early age, and how to draw. It discusses how Rizal inherits a lot of things from his ancestors. And to this chapter also discusses his first sorrow where the death of his younger sister Concha is and the reason of his mother imprisonment.
This chapter reveals that since Rizal was a child, he already develop a love for his country that he gave his life and freedom to set it free. In this chapter it discusses how Dr. Jose Rizal started to develop his education, that learning things is not discuss only at home but of course to an institution where we can develop our knowledge, in the school. Same as the chapter II that it been told that his mother became his first teacher. In this chapter it discussed how he started his schooling in Biñan and what experiences he had there as a student and how his learning's from school mold him into a better man, not only for his own sake but for his concern to his country's freedom.
The continuation of the previous chapter, this chapter discusses the achievements of our hero not just in his early schooling but also in his school days in high school. Rizal got a lot of achievements even though there's a lot of problems and struggles to his study. And that is actually help him to became a strong man in his stay of his high school days he created a lot of poems and anecdotes that he shared to his fellow Filipinos, he also had his first love but being in love does not hinders his goals in life but it actually inspires him to do his plans in life but being in love to someone does not always leads to happy endings he also experience heartbreak too.
Fortunately, Rizal's tragic first romance, with its bitter disillusionment did not adversely affect his studies in the UST. After finishing the first year of a course in Philosophy and Letters, he transferred to the medical course. As a Thomasian, he won more literary laurels, had other romances with pretty girls, and fought against Spanish Students who insulted the brown Filipino students.
After finishing his 4th year of the Medical course in the University of Santo Tomas, Jose Rizal, being disgusted with the antiquated method of the Instruction in this Dominican owned University and the racial prejudice of Dominican Professors against Filipino students, decide to compete his studies in Spain. And that was his Secret Mission.
The chapter discusses the travels of Rizal to the different countries to improve and enhance his specialization in medicine. He also studied to Paris not for self- satisfaction but to study ophthalmology to cure his mother's eye ailment. And even he is studying, he did not stop writing, but he grows more instead. It also discusses how hard being far to the home you belong for a long period of time, to leave your family and no one care of you. Rizal experienced how to be poverty and to be stranger to the country he's been living on.
The chapter discusses what he had been experienced to Berlin, the good things and the bad things that happen to staying there. And by that, he wrote a novel that inspires his fellow Filipino to fight for their rights. This novel also proves how intelligent our hero. As for me, it is not surprising that he is most venerated and acclaimed patriot in the Philippines and recognized for his unselfish and non-violent contributions to the historical and social transformations in the country.