Astra Human Resources Information System Essay Sample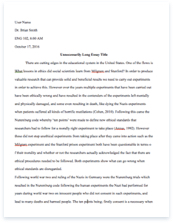 The whole doc is available only for registered users
OPEN DOC
Get Full Essay
Get access to this section to get all help you need with your essay and educational issues.
Get Access
Astra Human Resources Information System Essay Sample
Astra Human Resources Information System (AHRIS) is a user friendly web-based employee information management system. The system automates and improves the delivery of HR services, including managing the employee records, facilitating requests for leaves, overtime and training, tracking the employee's performance and skills, and allocating and managing the company's resources. (www.astra.ph)
JeonSoft Payroll Suite 2006
JeonSoft Payroll Suite 2006 is a Client-Server based Integrated Personnel and Complete Payroll System specifically designed for Philippine use. It is composed of THREE major modules namely the TIME ATTEANDANCE SYSTEM, PAYROLL SYSTEM AND HRIS SYSTEM all rolled into one complete system. The system automates payroll computation while making recording and retrieval of employee records fast and easy. (http://www.jeonsoft.com/)
ZenHours
With ZenHours automated payroll generation, all of your employee's payroll elements are at your fingertips. It is specifically built for Philippine businesses made by a Philippine team for the Philippine companies. The ZenHours payroll system is programmed to compute for government taxes, SSS, BIR, Pag-ibig and Philhealth contributions. (http://www.zenhours.com/)
SerBIZyo
Any business, big or small, needs to have an efficient system to manage their operations. Our solutions are specifically designed for the Philippine environment allowing you to create different payroll operations used in generating reports depending on your organizations needs. Store and access data anytime, anywhere with the use of internet connection. Manage and configure employee's information. Be in control when creating company pay levels, insurance and allowances. Easily determine payroll with our one-click creation of pay slips. (http://www.serbizyo.com)
UNI-STAR BUSINESS SYSTEM
Founded in 1986, Uni-star Business System is a software consultancy and development corporation, recognized as a complete solutions provider for business management systems. For over a decade, UBS is firmly grounded on its vision to provide well-organized business software applications. Our core objective lies in developing cost effective customized, easy to implement payroll, modular systems such as inventory, account receivables, account payables and other system such as fixed asset management. And with the increasing demands of outsourcing, UBS expands further its business to complement its products on business process outsourcing such as payroll services. Thus, UNI-STAR BUSINESS SYSTEM with its ideals to provide efficient client support, excellent customer services satisfaction, and best product quality continues. (http://uni-starbusiness.com)
Foreign study
Simon Fraser University (information system)
SIS is the university's records and enrollment management system for students, faculty, and applicants. Students can enroll in classes, check their grades, request a transcript, update their personal information, and more. Faculty can view their class enrollment and report grades. Applicants can check their application status and self-report their grades. (https://go.sfu.ca)
ITServices
The central Payroll System for the University is the system of record for employees, employment, and pay. The system processes payroll in two major groups, monthly for salaried employees, and biweekly for hourly (positive pay) employees. There is also biweekly run to issue reimbursement payments to employees from the GEMS expense management system. (https://itservices.uchicago.edu)
The University of Texas at Austin
This Web-based information system was designed to allow you to view and maintain your employee information throughout the year. You should use this system to maintain your biographical information on your employee record. Changes made on the Employee Information System will not update any other university biographical information such as student or applicant information. (http://www.utexas.edu)
Foreign literature
According to Primer (2005), for many businesses automating the collecting of employee attendance data when employees begin their shifts is still a manual process. Even business that has automated or computerized process such as scheduling, inventory, purchasing, general ledger and payroll processing still use manual methods such as time cards or attendance sheets to collect time and attendance data.
NOVA time (2007), the system that will give management the power to not only utilize the tools we have available to us today, but will continue to grow and evolve, giving it the capability to incorporate and utilize the tools the new millennium promises to bring us. NOVA time has brought a system designed for growth while maintaining the maximum in flexibility.