Bata Manufacturing in China Essay Sample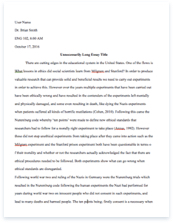 The whole doc is available only for registered users
OPEN DOC
Download Essay
A limited time offer!
Get a custom sample essay written according to your requirements urgent 3h delivery guaranteed
Order Now
Bata Manufacturing in China Essay Sample
Bata
The name Bata became known in then Malaya when the first store opened in the Capitol Building, Singapore in 1930. In July the same year, Tomas Bata had established Bata Shoe Company Limited to carry on the business as manufacturers, distributors and marketers of footwear, as well as dealers in leather and rubber goods. Five years later, a factory was built in Klang, Selangor to produce PVC injected footwear for both domestic and overseas markets. We used to produce shoes to serve different segments of the market with other brands such as Marie Claire, North Star, Weinbrenner, Power, school shoes and others. The biggest shoe factory in the country, Bata produced vulcanized and PVC injected footwear for the market. We rationalized the factory on the production was moved to China for better quality control and delivery.
Bata is a leading footwear manufacturer and marketer in Malaysia and operates a retail chain of more than 270 stores which consists of City, Family, Primavera and Footin' Stores. Each of the Bata retail store differentiates itself in its range of merchandise. Primavera Stores are n the middle to high end bracket where shoes are up to date in fashion and design. Footin' Stores are for the young and trendy and affordable shoes for the low to middle income group. Bata Malaysia also operates the Wholesale Division which services many independent dealers.To be nearer to the customers and the demanding market situation we moved the Head Office from Klang to Damansara Perdana. Bata occupy 4 storey of a 20 storey building appropriately called Menara Bata. As the largest shoe manufacturer and marketer, Bata Shoe Organization is driven by the mission that is "to be successful as the most dynamic, flexible and market responsive worldwide organization with footwear as its core business".
China
In China, the NBS Manufacturing Purchasing Manager Index measures the performance of the manufacturing sector and is derived from a survey of private sector companies. The Manufacturing Purchasing Managers Index is based on five individual indexes with the following weights: New Orders (30 percent), Output (25 percent), Employment (20 percent), Suppliers' Delivery Times (15 percent) and Stock of Items Purchased (10 percent), with the Delivery Times index inverted so that it moves in a comparable direction. A reading above 50 indicates an expansion of the manufacturing sector compared to the previous month; below 50 represents a contraction; while 50 indicates no change. China's emergence as a manufacturing powerhouse has been astonishing. In seventh place, trailing Italy, as recently as 1980, China not only overtook the United States in 2011 to become the world's largest producer of manufactured goods but also used its huge manufacturing engine to boost living standards by doubling the country's GDP per capita over the last decade.
That achievement took the industrializing United Kingdom 150 years. Today, however, China faces new challenges as economic growth slows, wages and other factor costs rise, value chains become more complex, and consumers grow more sophisticated and demanding. Moreover, these pressures are rising against the backdrop of a more fundamental macroeconomic reality and the almost inevitable decline in the relative role of manufacturing in China as it gets richer. Manufacturing growth is slowing more quickly than aggregate economic growth, for example, and evidence suggests that the country is already losing some new factory investments to lower-cost locations, such as Vietnam, sparking concern about China's manufacturing competitiveness.
Competitiveness, of course, is a broad term that can confuse more than clarify. During the 1980s, for example, there was much hand-wringing in the United States about declining manufacturing competitiveness versus Japan. In the following decade, however, those concerns faded, replaced by a focus on the failings of "Japan Inc.," the SUV-fueled resurgence of the US automotive sector, and the boom in US high-tech manufacturing. In the United States then, as in China today, there isn't just one manufacturing sector; there are many, each with different competitive strengths and weaknesses.
Bata Manufacturing in China
In my opinion, Bata should manufacturing in China because China provides significant benefits for a company. Manufacturing in China is both challenging and changing. Traditionally, manufacturing in China has been seen as a way to cut costs and increase profits. Increasingly companies now see it as taking a strategic position that fits their global aspirations, including in China itself or further afield. If Bata are investing in China for the long haul, its business strategy needs to be driven by factors other than low costs. The perceived advantage of low cost labor is disappearing in certain areas, eroded by rising labor and other costs.
And in the case of Guangdong, a province in southern China, there is in fact a labor shortage. In some cases companies have found that manufacturing in China wasn't much of an advantage once all costs were taken into account. High intellectual property protection burdens, quality control issues, management overheads, logistics overheads and other hidden costs mean manufacturing in China sometimes isn't as cheap as it first looks. However, what China has done though is invest heavily in large scale manufacturing equipment and facilities. 1. Human Resources
Today, China's human resources still an absolute advantage. Nevertheless, China still has an advantage in human resources for the next decade. Labor costs in central and western regions in China are lower than the coastal areas. Labor supply attracts manufacturing investments to these regions. Also, improved quality of labors is a new competitive advantage for China. Manufacturing backflow exists in the U.S., but appears to be limited to high technology involved in high-end industries. Furthermore, human capital levels in the U.S. are declining because low-income families don't receive higher education.
2. Modern Economic Strategy
Besides that, China is updating to a new version of world's factory. Building new competitive advantages should help to give China new opportunities. China Government provides an environment which helps to cultivate human capital. For example, China governments increase education and training expenditures to lower residents' own educational expenses. China governments also establish labor market regulations to correctly forecast demands for labor skills and properly guide residents in choosing suitable human capital investments. If manufacturing in China, Bata can promote technology innovation and research to upgrade their products and build strong brands. Bata can build international distribution channels and enter foreign markets through merger and acquisition deals in China. 3. Existing Customer Interest
In China, Bata may have existing customers encouraging itself or perhaps even demanding that Bata establish operations there. Chinese may like Bata quality products and want to purchase them but they don't want to pay the higher prices associated with producing the parts in the foreign country. Delivery of Bata product may be an issue for its Asian customers. Chinese anticipate they will see lower pricing and faster delivery once Bata are manufacturing in China. After Bata have established operations in China, Bata is able to invite its Asian customers to its facility, which will have a positive impact on its sales as they recognize that Bata in fact do have a physical presence and are actually manufacturing its product in China. 4. New Customers Sources
With an operation in China, Bata can also more readily identify and invite potential new customers that would never have been able to visit its operations in the home country let alone even learn of their existence! Having an "on the ground" native sales force enables Bata to introduce its product to new customers. Having an actual manufacturing facility in China enables Bata to make inroads with new customers that Bata would not have been able to realize otherwise. This in combination with hiring Chinese sales and application engineers will enable Bata to go beyond the use of distributors. 5. Market Size
Obviously, China has a potential market the size of the population. If Bata have a good product to sell to customer it isn't just a matter of lowering the operating costs but it can present the opportunity for a significant increase in both existing and new customer sales as Bata penetrate and grow its market share in this most populous country in the world. 6. Operational Costs
Prices and costs are typically publicized when a discussion of manufacturing in China is the topic. There are many cost elements that add up to your total manufacturing costs. A. Labor
Bata have the opportunity to significantly reduce labor costs as compared to home country. Salaries for technical and management personnel are significantly lower and labor rates for hourly type positions are almost negligible to most company bottom line. B. Raw Materials and Supplies
Bata may have an opportunity to reduce material costs. Depend on shoes raw material requirements, Bata can anticipate savings on rubber because Malaysia is near with China, so it will be easy to import quality rubber. However, locating and qualifying a reliable supplier is easier if Bata manufacturing in China. C. Equipment
There may be an opportunity for Bata to save some significant equipment costs but it is also a "Buyer beware" market in China as not all equipment "is created equal" and Bata more than likely "get what you pay for". Research your equipment sources thoroughly before proceeding is require when shopping in China.
PEST Analysis
Political Environment
The political environment revolves around the current government in a particular country in which a firm manufactures or trades, and about government regulations and legal issues and define both formal and informal rules under which firm must operate. It is claimed that the political force is probably the most turbulent force in the environment.Ifa firm has a more conservative or Republican government then the free-market is left to take control, taxation is less and there is often a smaller public sector.On the other hand if the particular government is socialist then perhaps there is a policy to tax more and to invest in the public sector, like China. China, also known as The People's Republic of China is a single-party state governed by the Communist Party of China. Basically in China political environment, its tariffs are high, but on decreasing slope and it has a stable political environment.
China's government is a communist state with unicameral legislative branch called the National People's Congress that is made up of 2,987 members from the municipal, regional and provincial level. There is also a judicial branch comprised of the Supreme People's Court, Local People's Courts and Special People's Courts.China is divided into 23 provinces, five autonomous regions and four municipalities. It looks like a pyramid shaped structure, at the top of which sits the President, currently Hu Jintao. The role of the Presidency is essentially to provide vision for setup the general course for the country as a whole. Each of China's leaders since Mao has marked his role with a body of thought which all those below are supposed to turn to as general guidance in policymaking. Below the Presidency is the State Council, China's cabinet, headed by the Premier, currently Wen Jiabao.
This eleven member body is the key national policy making group in China. Its laws are passed by the National People's Congress, commonly known as China's parliament, a three thousand member delegate body whose membership is drawn from across the PRC. It meets in general session for two weeks every year.In China, national suffrage is 18 years of age and the main political party in China is the Chinese Communist Party. There are also smaller political parties in China, but all are controlled by the Chinese Communist Party. In the past one decade, the Chinese government attaches great importance and focus to the development of e-commerce in the most populous country, for example, on issuing the Summaries of the Middle/Long Term Science and Technology Development Plans of China and the Development of Information Industry Plans in the Eleventh Five-year and Long Plan in 2020 Years in The Ministry of Information Industry, the "application of e-commerce platform technology" has been listed as a key point.
In term of the legal system, the Chinese legal framework for e-commerce is still in its nascent stage and has already experienced several problems. China has limited experience with drafting e- commerce legislation for issues such as transactional security, intellectual property rights protection and tax. And regulations supporting areas critical to the development of e-commerce such as the privacy, consumer rights, and validation of electronic contracts and recognition of digital signatures have yet to be written. But the legal system of China does develop quickly to meet the needs of the e-commerce. Under current China politic, it started Modernization for their economic market. China government is changing the shape of traditional street markets or called as wet markets and converting them to supermarkets. The main reason for doing so is to expand retail networks of chain supermarkets into the Western provinces of China. Besides that, the trade regulation of China is an important issue. China has a foreign direct investment policy.
It is apolicy in place that prohibits full ownership of retail stores. These policies hold a threat to internationalization, like currency exposure risk and competitive tax system internationally. The retail sector in China is not considered to be a prestigious industry by the Chinese government and is therefore not sanctioned like the heavy industry sector. For instance the French hypermarket Carrefour, that ignored or bent the rules and was not pushed for it, exemplify that China does not see a need to restrict the development of this industry. Nowadays, China has an open market system. China's economy during the past 30 years has changed from a centrally planned system that was largely closed to international trade to more market oriented economy that has a rapidly growing private sector and is a major player in the global economy. Since 2001 the Chinese retail market has been open to foreign MNEs due to China's entry into the WTO which removed trade barriers for foreign investors. At present only one third of the companies are state controlled.
Economic Environment
The economic environment is a direct influence on all businesses. A firm will be at looking elements such as where a business is in terms of the current business cycle, and whether or not the firm is trading in a recession. Marketers need to consider the state of a trading economy in the short and long-terms. This is especially true when planning for international marketing. Any development in the economic part of a country's environment could have significant impacts on the SMEs and their activities. These factors include the total GNP trend, GDP per head, inflation rate, exchange rate, energy and raw materials availability and cost, employment level, interest rate, monetary and fiscal policies, banking policies an investment and so on.
Figure 1 Growth of China GDP per capita
Above is the growth trend of the GDP per capita of China, similar to the indicator GDP, the country has sustained a continual rapid growth in term of GDP per person, indicating that each people is creating more and more values to the society resulting in the increase of the individual consumers' purchasing power. Though the economic situation is seems to be good, the economic development does slow down a little and also with worrying trends such as high inflation rate and high property prices. According to the most recent news, the consumer price index rose 6.1 per cent from a year earlier in September, down from a three-year high of 6.5 per cent in July. Politically sensitive food prices, however, increased by more than 13 per cent. Item
Figure
Unemployment Rate
6.1%
Inflation rate
3.2%
Population below poverty line
10%
Tax rate for foreign investments
30%
Current account balance
$296.2billion
Reserves of foreign exchange
$2.206 trillion
Labor force
815.3 million
Exports
$1.581 trillion
Imports
$1.327 trillion
Revenues
$ 972.3 billion
Expenditures
$ 1.137 trillion
Industrial production growth rate
8.1%
Table 1: China economic data
The overall economy has now slowed for three consecutive quarters – largely the result of Beijing's efforts to cool growth and dampen inflation. The central bank of China, the People's Bank of China, has increased interest rates five times over the past year and increased the reserve requirement for commercial banks for nine times, and at the same time also asking banks to reduce lending and imposing limits on home purchases to curb property and consumer prices. Taxation in China of the rate of corporate income tax is 25%. There are however special tax rates available for companies which are making investments in preferred sectors and regions, such as the Western provinces. About the suppliers, since most of the fresh products originate from China, it is therefore very important to find local suppliers capable of providing goods according to international quality standards.
Social Environment
The sociocultural environment embodies everything which is social and cultural within a nation or society. To understand the social and cultural environment involves close analysis of the society. Some notable examples would include the influence of learning, memory, emotion and perception, motivation, lifestyle and attitude andconsumer culture. In a more general sense consider influences such as the increase in life expectation of Western consumers, and demographics which is the study of populations.The social and cultural influences on business vary from country to country. It is very important that such factors are considered. Factors include dominant religion, attitudes to foreign products and services, language impact upon the diffusion of products onto markets and others. In China, 51.27 percent are male & 48.73 percent are female of the total population.
The literacy rate of China is 92.8%. China is a free religion country; people can freely choose their religion when they become adult. The percentages of religions in China are Buddhism (50%), Taoism (30%), and Chinese folk religions & others (Muslim 1.5-2%, Christian 3-4%) In China, shopping has become a leisure pursuit for many middle class and affluent Chinese consumers. In particular multi-format retail Centre are very popular.Purpose built retail parks and mega malls are being set up by the government to encourage consumers to spend as they begin to see shopping as a leisure pursuit. A number of public holidays and festivals provide great opportunities for gift giving. With the rapid economic growth, there are growing people having Internet access and use the Internet to do shopping. Many people have called themselves the Taobao user by spending much of their monthly expenditure on Taobao, the largest B2C e-commerce website. In 2010, China's online shopping industry had a turnover of $80bn, and grew 87% year-on-year. China's 420 million Internet users spend around a billion hours each day online and last year, 185 million made at least one online purchase.
According to Boston Consulting Group, the volume is expected to increase fourfold by 2015. And E-commerce has already been changing the way Chinese consumers think about shopping: online, it is more social than a hard sell. It's a new engaging experience to savor. But like many other physical shopping, cheating and fake products are common in the online shops though the most populous shops tend to sell quality and price competitive products to the customers or will state clearly the possible quality problems of the products in the introduction of the products in the pages. In Chinese business there is often a need and expectation for face to face contact to exist in order to build up a sense of trust. Demographic changes such as population growth, movements and age distribution will be important, as will changes in cultural values and social trends such as family size and social behaviors. The population growth rate of China is 0.655% estimated in 2009 with an average life expectancy of 73.18 years.
Age distribution in China is characterized by a small youth group, it are 0-14 years 19.8%, 15-64 years 72.1% and 65 years and over 8.1%, due to the one child policy introduced by the government in 1979.China's "one-child" policy is universally acknowledged as having effectively kept the country's population in check. Nonetheless, China is home to about 1.3 billion people, it is over one-seventh of the planet's people live in the nation. What's more of a concern to environmental advocates is the growing affluence of China's middle class, who are now adopting Western-style consumer patterns. While items like red meat, liquor and automobiles were once considered forbidden luxuries, more and more families are driving their car to a market to buy tenderloin beef and other consumer goods.
The health risks associated with these kinds of purchases have not gone unnoticed: Binge drinking and alcohol-related hospitalizations have now reached a situation called "epidemic proportions," and the Chinese are who once enjoyed a relatively healthy diet and low rates of cancer but now dine on twice as much meat as Americans, consuming one-quarter of the world's supply. These consumer trends, multiplied across a large and heavily populated country, have a global reach that affects everything from sugar prices in Europe to climate change in Greenland.
Most climate experts agree that China's industrial growth, and its dependence on coal-burning, are significant drivers of climate change. Then, health awareness becomes an important in China market. China customers are more concerned about product safety because of bad previous experience. For example, thousands children were poisoned by milk contaminated with the industrial chemical melamine. Next are cultural norms. There is a danger of forcing and implementing foreign format onto Chinese consumers as it might result in rejection of foreign supermarket chain.
Technology Environment
Technological factors include areas such as new products being developed, new purchasing mechanisms, new production technology, new distribution mechanisms and new methods of working. They can determine barriers to entry, minimum efficient production level and influence outsourcing decisions. Furthermore, technological shifts can affect costs, quality, and lead to innovation. However, infrastructure has opened the door to socio-economic development in China. In China, economic growth—facilitated in part by roads, water, and power investments— has helped pull roughly 700 million people above the poverty line in the last 20 years. Nowadays, China has around 600 million internet users, 482 airport, world's third largest system of railways, world second largest roadway about 3,583,715km. Besides that, China Telecom alone serves 55 million broadband subscribers and it has the world's fastest supercomputer, called Tianhe-1A. In 2011, China unveiled a prototype train. Technology is becoming cheaper and more advance in China.
The China government's 12th Five-Year Plan from 2011-2015, set aggressive sustainability targets in the energy sector: reducing the energy intensity of economic output by 16 percent over five years and increasing non-fossil fuel use to roughly 11 percent of primary energy consumption. Now more than a year into the 12th FYP, China seems to be on track to meet these targets. Energy intensity per unit of gross domestic product (GDP) in 2011 dropped by 2 percent compared to 2010, according to a February 2012 announcement by the PRC National Bureau of Statistics. At the same time, however, electrical power intensity is on the rise. China's National Energy Board reported that electricity consumption in China grew by 11.7 percent in 2011, significantly faster than GDP growth. This suggests that industry, which accounts for most non-electrical energy consumption, has made efficiency gains while domestic, commercial, and other users of electrical power are becoming less efficient.
This trend will have major implications, as electricity production in China now doubles nearly every 10 years. China now generates 18 percent of all electricity globally, only slightly less power than the United States. Perhaps the most complex sustainability challenge for infrastructure development in China is in the transportation sector. The PRC government is moving to expand public transport, tighten fuel efficiency standards, and improve fuel quality. However, ever-expanding road networks and rising living standards are pulling people to live farther from work, ride bicycles less, and drive their cars more. China's road network has more than tripled in length in the last two decades; it is now half as long as that of the United States. In 2011, GDP growth was far outstripped by vehicle ownership rates, which rose 16.4 percent for all vehicles and 25.5 percent for compact private cars versus 2010, according to the PRC government. Current urban planning and design practices are also contributing to the increase in private vehicle use in China.
Residential areas are being built far from employment centers. The large city blocks and wide streets popular with city planners and real estate developers make it more difficult to walk rather than drive. While it is difficult to determine the extent to which road construction has fueled private vehicle use, the layout of urban road networks clearly does not support China's efforts to stem climate change. Compact, mixed-use developments that provide safe and convenient access to jobs and services by non-motorized or public transport would go a long way to reducing air pollution and carbon emissions per capita in China. Transit-oriented development (TOD) is a bright spot in the development of Chinese cities. While the consideration of land use and density implications during rapid transit design is not systematic, many cities retrofit their zoning codes after subway construction to allow development to cluster around transit stops. With the right land use mix, this offers the possibility of higher use of non-motorized transport.
At least 13 Chinese cities currently have one or more subway lines under operation, 54 lines covering 1,700 km. Another 76 lines, or an additional 1,600 km, are under construction. The target is 40 subways systems by 2020 covering about 7,000 km. At this pace and scale, TOD is poised to make a big difference in the long-term sustainability of urban living. Another technological problem that hinders the development of the Chinese B2C industry is the lack of a stable and secure online payment systems and this problem is further strengthened by the Chinese consumers' preference for high Uncertainty Avoidance Index and high Long-Term Orientation. What is more, there had been only 1 percent credit card penetration in China suggesting that the most widely used payment method had low acceptance in China and the payment system to support online credit card transaction is also facing low usage.
And the lack of safe online credit card payment system is one of the key reasons behind this low usage and penetration. A challenge in China includes distribution because of vast landmass and poor infrastructure it is essential to establish a net of warehouses at strategic locations and to outsource distribution to a strong distribution partner with extensive local knowledge. Next challenge is supplier. In China, finding suppliers with the necessary IT capabilities to be integrated into an existing distribution system can prove to be a challenge. Then, living Standards is an important issue in China. Few Chinese households are equipped with a refrigerator so the shopping behavior is not likely to shift quickly to one big weekly shopping trip.
Conclusion
Business owners who are looking to expand their operation or to cut costs may consider the option of opening a production facility in a foreign country. In some cases, foreign production can offer a number of advantages. However, the decision requires careful considerations, as foreign expansion also comes with a certain amount of risk.
A benefit of operating overseas is that many foreign countries offer lower operating costs, particularly reduced labor costs. For companies experiencing a shrinking market or loss of business because of an influx of competitors, overseas relocation can make a substantial difference in their bottom line, and perhaps even prevent a business from failing altogether. Opening an overseas facility helps a company reach a brand-new market where demand for its products and services is high and initial competition is minimal. It also helps the company increase its brand recognition throughout the world. In an increasingly global economy, greater brand awareness may be necessary for companies that want to continue to expand, especially if their current markets have reached their saturation point. In conclusion, Bata will get great advantage if manufacturing in China.
Reference
1. A PESTLE Analysis On Chinese market (E-Commerce Sector) | ChinaAbout.net. 2014. A PESTLE Analysis On Chinese market (E-Commerce Sector) | ChinaAbout.net. [ONLINE] Available at: http://www.chinaabout.net/pestle-analysis-chinese-market-e-commerce-sector/. [Accessed 21 October 2014]. 2. PEST Analysis – Athletic footwear. 2014. PEST Analysis – Athletic footwear. [ONLINE] Available at:https://sites.google.com/site/athleticfootwearwsbe/introduction/pest-analy