Book Report of Alex Rider Scorpia Rising Essay Sample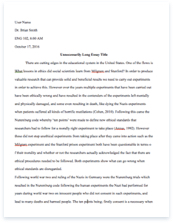 The whole doc is available only for registered users
OPEN DOC
Pages:
Word count: 828
Category: police
Download Essay
A limited time offer!
Get a custom sample essay written according to your requirements urgent 3h delivery guaranteed
Order Now
Book Report of Alex Rider Scorpia Rising Essay Sample
Alex was brave, respectful, and daring.
*He was brave because he goes super spy working for the MI6 goes on another one of his adventures to stop some crazed power-hungry lunatic. *He was respectful because he respected anyone older than him. *And finally, he was daring because he dares to kill his two old friends, who are the villain in the story.
Character motivation
*He was brave because he had the guts to infiltrate an evil villain's base, fight men that were twice his age, face a near death experience and a whole lot more. *He was respectful because he never once asked for money and never complained about being dragged into the world of spying, shooting, and hurting. Also something happened (not in this book though) that in Crocodile Tears (the book before this one) Alex decided to gamble by playing a card game and won!! He got hundreds of thousands of dollars only to give all the money away to charity * And finally, he was daring because in his life he accepted his destiny of being a spy. When he was at work he would dare to go into the targets office and risk being seen. And also can you count the number of times he went into torture labs, gunfights, shark and jellyfish tanks, and even just plain walking up to disable a ticking time bomb. All in all he is an amazing guy.
Characterization Alex Rider is a 14 year old boy with 'thin lips, chiseled nose / chin with fair hair hanging over his brown eyes in thin strands'. Since the unexpected death of his uncle, Ian Rider, Alex has been leading a double life as a MI6 spy – like his uncle before him (reference Stormbreaker) – though not always however by choice. 'Locked into a job that would never let him go – That's never stopped you from using me'. In this book however, he stumbles upon a plot without even meaning or being directed to – after a chance win in a card game against villain Desmond McCain. Alex thinks that MI6 are using him once again and wants them to on this occasion to let him make his own choices – though as usual this is not how it happens. 'It was possible that Alan Blunt would agree to help him – but it would only ever on his own terms…..it had happened before.'
Alex's role in the story is central as ultimately he discovers details of a potential continent destroying plot 'Greenfields has sold millions of seeds to Africans … soon the contamination will have spread across half the continent' (a discussion between Alex and McCain) and through his quick thinking foils it by blowing up a dam. His actions and adventures therefore assist the reader in understanding and drawing together all the threads of the story as it reaches its dramatic climax. Without him there would clearly be no story to tell.
Visual Appeal
Summary
Alex Rider: Scorpia Rising is about a teenager named Alex . He is assigned special missions to take down evil. In this book he has been told to take down one of his most dangerous enemies, Scorpia. Scorpia kidnaps Alex's best friend and blackmails him into doing what he wants. At the end, Alex finds his friend and defeats Scorpia.
Visual Aid of the book
Characters
Alex Rider- Alex is the main character is the story. He is a young agent for MI6, the British international intelligence service. At no more than fourteen years of age, Alex was forced into this occupation after MI6 noticed Alex's many talents. He has not only worked for MI6 but also the CIA, Scorpia and, in Snakehead, the Australian Secret Intelligence Service. Alan Blunt- Alan Blunt is the head of MI6 Special Operations. He is an aloof, impassive, and ruthless man. Mrs. Jones- Tulip Jones is second-in-command at MI6 and is Alan Blunt's closest associate. Derek Smithers- Derek Smithers is a protagonist who has appeared in all of the novels, as well as in the film adaption. He creates the various gadgets for MI6 agents, a role similar to that of Q's in the James Bond films.
Razim- He is a former member of Saddam Hussein's secret police, the Mukharabat and an ex al-Qaeda terrorist who joined the organization shortly after abandoning Iraq right before its invasion. Julius Grief- Julius Grief is first mentioned in Point Blanc and is also one of the main antagonists of Scorpia Rising the clone of Hugo Grief. Erik Gunter- Erik Gunter is a former Scottish war hero who turned to Scorpia for money. In Scorpia Rising, he is hired to manipulate and eventually tried to kill Alex. Zeljan Kurst- Zeljan Kurst is a Yugoslavian businessman, the chairman of the terrorist organization Scorpia and one of the series' main antagonists. Kurst was the head of the police force in Yugoslavia during the early 1980s.