Building A Social Media Culture At Dell Essay Sample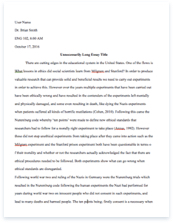 The whole doc is available only for registered users
OPEN DOC
Download Essay
A limited time offer!
Get a custom sample essay written according to your requirements urgent 3h delivery guaranteed
Order Now
Building A Social Media Culture At Dell Essay Sample
1. Why has Dell been successful at building a social media program? Dell developed a social media program that helped solve customers' problems, improve Dell's reputation, and educate customers. It depended on social media to improve sales, predict trends of the market and create the better brand perception online. The company builds the business case for social media, which creates an astonishing model to reduce costs. By putting more problem-solving online, it reduces the volume of calls their customer service representatives receive. By finding trends that that might turn into big problems earlier, they can prepare solutions faster and by having more tools to learn about and talk to customers, it can make their marketing more effective.
2. Can you build a top-down Dell corporate brand with decentralized social media structure? The social media structure Dell has now is centralized form. The Social Media and Community (SMaC) team come together to oversee social media activities of the company. It created a hub-and-spoken system in which all Dell departments communicated with the SMaC team for guidance on social media practices. The employees will be allowed to speak to the customers on behalf of the company only if they get the training of the company and receive the certifications. This model is good because it is relatively easy to manage. But it is bot social and become outdated. Instead, the decentralized social media structure is two-way flow between central division and the trained employees, who are blogging and tweeting and engaging people with the brand in different ways and provided problem solutions. The decentralized model will bring more brand noise, more compelling content, more relevant customers, more savvy employees, more quick reaction is a crisis, more feedback from the customers and more creative ideas for social media from the employees. In order to do these, the company may train more employees to master the social media tools and professional knowledge about problem solving and encourage the employees to build social relationship and online communities.
3. How do you explain the statistic that "social media-based sales leads were two to five times more likely to close sales than traditional leads?" Dell employees used social media tools to develop relationship with IT specialists and technology buyers. By offering advice on products and services that could be useful to these companies to solve the problems, Dell developed some social media tools that were directed at B2B customers. Its technology support forum allowed Dell B2B customers to speak with one another and with Dell to find solutions to common problems. Customers who visited this forum were likely to return to dell.com later to buy products or services, or would respond positively to salespeople. Also, the techpageone.com provided the customers problem updated solving content. Customers come to this content turn into sales leads. This is why " social media-based sales leads were two to five times more likely to close sales than traditional leads".
4. How would you use Dell's social media experience to rebrand the company, as Michael Dell wants to do? Dell has the great social media experience and solid foundation of interacting with the customers. The company has always been training lots of the employees to become the certificated speakers to on behalf of the company. These ambassadors and all the social media platforms the company has set up (such as techpageone.com and Social Net Advocacy) will facilitate the company to have valuable interaction with the customers. In the future, with the extension of employee training about using social media tools and the professional knowledge, the company may drive into enterprise solutions-focus future by shifting to a leading provider of end-to end scalable solutions.