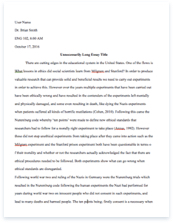 The whole doc is available only for registered users
OPEN DOC
A limited time offer! Get a custom sample essay written according to your requirements urgent 3h delivery guaranteed
Order Now
1.1 Describe changes that may come with ageing? There are many changes might come with the people who getting old, normally their age between 50 years old and over. One of the most vital change is cell or organs start functioning very low moreover, the immune system become very weak which fight against the disease however, bones and joint getting faint day by day especially for those who not doing experience or not followed an adequate healthy diet.
The vision is affected by aging in various way ,over one half of severe visual impairment in the population occur in individuals who are 65 or older .additionally ,legal blind less is prevalent in this age. They also become too sensitive and emotional, nervous system and brain which is main source of memorizing information start functioning very slowly and as result of nervous cell get decreased. Digestive system is another issue could occur with the ageing therefore, for body won't be able to digest food and function properly.
1.2 Explain how the experience of the ageing process is unique to each individual?
Experience of the aging process is very different between everyone depend on their skills, background, and cultures. Every individual past through very life style, the process of aging is too complex as well as…
1.3 Analyse the potential impact of factors associated with ageing on older people to include: Physical or biologically the elderly individual is subject to genetic and environmental factors that determine the onset, course, direction and sequence of aging processes. Degenerative changes can occur where the ability to see, hear, feel, and react may be involved. Spatial orientation, mobility, and motor coordination may decline. Work rate, which reflects the output of several body systems, is diminished. They also become less active.
Emotional this new phase of life is a time to enjoy more freedom, explore options, spend more time with family and friends, and develop new skills. For others, not working can affect their sense of identity and leave them feeling lost, bereft, and useless. Worry long-term care makes the situation worse.
As we get older, so do our friends and family. Death may occur at any time, of course, but mortality increases with age. In addition to sadness and anger, people who experience loss typically feel lonely and overwhelmed.
Social and Cultural Social change and cultural factors affect one's view of him- or herself as a competent individual. Independence is an important aim for most elderly persons, regardless of their health status. It is an expression of self-respect and pride. The elderly will seek out situations that help them strive for independence. Teaching them self-management skills contributes to the desire. Culturally appropriate care is as important for older adults as it is for younger patients. Be sure to be aware of language barriers and use a translator as needed. Cultural customs or habits, including those involving race, gender, nationality, and religion, may also affect learning2, 3. Approval of others is a common goal of all adults. Social acceptance for the elderly is closely related to society's prevailing notions about being old.
Because of stereotypes, the elderly may be forced to deal with detrimental changes in roles with the family, community and work. A sense of isolation and frustration may occur upon retirement when he or she is faced with a decline in socioeconomic status and the stereotypic notion of being senile, unproductive, rigid, and tranquil. An elderly person's ability to cope with self-change is closely tied to health care and teaching. If the older person views himself as having gained a wealth of experience and wisdom throughout life, teaching can build on these experiences in a positive manner. Ways to adapt to the inevitable changes that occur with aging can be explored. A less well-adapted person, however, will need to clarify unrealistic goals and self- demands before teaching begins.
• Cognitive Self-Concept The self-concept of the adult learner is that of a mature, independent person capable of self-direction and who is a doer and producer in society. Adults see themselves as making their own decisions and taking responsibility for the consequences of these decisions. They desire respect and want to be treated as a unique being.
• Environmental
Financial/Economic? changes in income for Those who retire from paid employment may have less money, depending on whether they have saved over the years or have an adequate pension. Social security income alone is seldom sufficient. It may be difficult for an older adult to change his or her lifestyle to accommodate changes in income. Worry over medical expenses and long-term care makes the situation worse.
1.4 Describe how a positive approach to ageing can contribute to the health & wellbeing of an individual? positive approach to ageing contributes to the health and well-being of individuals. It can help in many ways such as: Recognize ageing as an essential part of life. Promote the roles and values of an individual in their community. Promote independence Reduce loneliness and isolation, and their negative impacts on health and well-being.
Increase participation in activities that improve the quality of life, by being relax and has plenty of free time so he whether she will be able to travel, meet friends at any time they want moreover, less depression so they may be able to concentrate on their self. a realistic understanding of ageing which fully recognises its positive aspects as well as the more challenging ones.
Related Topics