Compare Marketing Techniques Used in Marketing Products in Two Organisations Essay Sample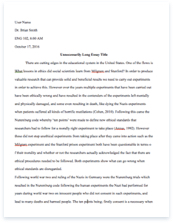 The whole doc is available only for registered users
OPEN DOC
Download Essay
Get Full Essay
Get access to this section to get all the help you need with your essay and educational goals.
Get Access
Compare Marketing Techniques Used in Marketing Products in Two Organisations Essay Sample
Tesco
For many years, Tesco PLC has been using Market Penetration, Tesco sell the same product and services to the same market. Tesco have used market penetration to increase their market share; Tesco wanted to become the number one retailer brand in the UK and also to beat competition. Tesco wanted to become the best in their category; They want individuals to think straightforward Tesco, when they talk about supermarkets.
To penetrate the market, Tesco has been using various techniques; They have been using TV advertisement, newspapers, billboards, radio and more. Tesco has been advertising numerously therefore they could attract customers. Tesco has been using relationship marketing methods such as vouchers and reward, to make sure customers return. Tesco has also been investing a lot on customer service, Tesco want to please customers so they could return.
Marketing penetration has benefited Tesco hugely, they have been saving money; Market Penetration's cheap compare to others techniques, Tesco don't need to invest a lot in these techniques, Market penetration's low risk methods, they produce the same products and also target same, less risk of failure. Market Penetration has been very advantageous for Tesco, for many years Tesco has been doing huge profit; and they're number one on the market share with 31%. Using market penetration has been a huge success for Tesco PLC.
Tesco has been leading the UK market for years. In 1994, they decided to expand the business; they have opened stores in more than 13 countries including China, Japan, India, South Korea, Poland, Slovakia and more.
Tesco PLC has been leading the UK market for years, they wanted a new challenge, and they decided to try a new market. Tesco desire to increase profit, expanding overseas would give them more clients so more profit. Tesco has been expending to ameliorate the brands, they want to be known everywhere, and they wanted to become an international brand.
Tesco has been using various to persuade the foreign market; before going into a foreign country, Tesco have made a detailed market research; they look into competitors, customers' needs, they also look into the cultures and traditions of each country.
In general Market development has been a success for TESCO PLC. Marketing development helped Tesco to improve their profit; revenue from foreign market has helped Tesco hugely; in 2012 Tesco made £ 1,311m in China. Market development has helped Tesco to improve international brand, now Tesco's better known around the world. Tesco market development has not been a success everywhere; for example in France; because of the differences of the currency and not responding customers' needs.
When Jack Cohen created Tesco, It was a food and grocery retailer. Tesco started developing product in 1990's; they diversified in to electronics, clothing, furniture, petrol, internet providers, financial services (Tesco bank, assurances, saving) and more. The reason Tesco develop product; they wanted to increase profit, they believed adding more product will be more profitable. Tesco wanted more competitiveness, they have been leading food/grocery market share for years, and they have also noticed the changes, revenue and customers' desire in technology.
To develop products, Tesco used market research; Tesco have been researching on clients' desire, Tesco look out at what customers are buying. Tesco have also looked in competition; how effective their products are and also their pricing. Developing product has benefited hugely; today Tesco PLC is doing profit, after adding those product and services. Developing product has improved Tesco market share, Tesco has more clients.
Tesco has not yet use diversification, as they believe its major risk for their business, they may lose a lot of money.
Sony
Sony corporation's one biggest electronic manufactures and retailer in the world. Since the creation of the company, they have been using market penetration. Sony Corporation use Market penetration for same reason as Tesco ; Sony's major business in the world, they want to make profit , selling electronic product to the same market has been very successful for Sony corporation, for the last 10 years , Sony had a revenue at least 60 Billion each years , Market penetration has been a big part. Sony wants to become the number one electronic provider in the world. Sony corporation has been using different methods to penetrate the market, they have been using different marketing techniques; Sponsorship, they have been promoting their in sports events (Champion League, Formula 1, World cup…) and Sony also sponsor different football teams around the world and F1 teams.
Sony corporation started trading abroad in 1960; Creators of Sony founded Sony Corporation of American in 1960. In Japan, Sony was the biggest electronic providers, one of the aims was to become the best in the world, to do so they needed to control American market and Sony went to United States to compete with American company. Sony market development has been hard as they needed to persuade employees and market, they're effective, compare to Tesco, and it has been harder for Sony to convince the foreign market.
Sony corporation use product development, Sony started as electronic shop, Sony was only selling home appliances and home electronic. Later Sony corporation started to offer new product to his customers; computers, laptops, robots and more. Sony introduced new product as time were changing, new technologies were coming out, Sony wanted to follow the trends and also satisfy customers' needs. Creating and developing was a success Sony, it allowed them to improve their brand, by developing product Sony became one of the best and most profitable company in the world.
Sony corporation was originally an electronic retailer and manufacture. In 2004, they diversified to financial services. They founded Sony financial holding, they offer assurance, banking and more.
Organisation
Branding(Product Branding and Corporate Branding)
Relationship Marketing & Survival Strategies
Tesco
Branding happen when a business decide to give an importance to the brand, it is known as one the most effective marketing techniques in the business world. Tesco has been using these techniques for years. Tesco used branding as they wanted to create unique brand, they wanted to be known as company that prioritise value and quality over anything else. Tesco used different methods to advertise the brands, Tesco added to the word value in the logo, to show customers what they care about (1) and television advertisement , Tesco always talk quality and values. Tesco want to help peoples. Branding helped Tesco, They are considered as the biggest supermarket in the UK and Tesco brands are recognised easily by peoples. There are two types of branding; Product and Corporate. Tesco does not use product branding, in all their products; there is always Tesco value logo. Tesco use corporate branding, they want to be known as the main brand in term of value and quality and they want people to react directly when they see the logo.
Relationship Marketing happen when a business decides to focus more on how to retain present customers instead of getting new customers. Companies using these techniques, use methods which will benefits customers. Tesco use relationship marketing. Tesco have built their brand with customers, Tesco considers clients as the main person in the business, they known without them, they will not exist. Tesco known relationship marketing will help them to reduce; therefore customers will come back and influence other peoples. Tesco use different relationship market methods to keep customers; Clubcard (when customers buy something, they get points, at a certain number of points, they will have a reduction), Tesco also relies on customers services, Tesco give specific rules to Staffs on how to behave with customers , so that they could come back.
Survival strategies can be called Plan B or continuance plan; They are preparing in case of a product failure or accidents. Tesco try to survive by opening Tesco in small's neighbourhood, Tesco buys local stores. Tesco also survive by always offering new products to customers.
Sony
Sony corporate use both corporate and product branding. Sony corporation use corporate branding; they have produce laptops (VAIO), Television (BRAVIA) and consoles (PS3) with different names. Sony started to use product branding recently. The reasons that change are; SONY wants to extend the company, they want to make it wider with range of product, they want to be less visible. Sony corporation had huge success the corporate brand Sony for years; they wanted to build a new brand to change. Sony still use Product corporation but not as much as before. Sometimes Sony corporation use corporate branding to facilitate sales of the product and they also use it lower the promotion expenses. Both Tesco and Sony think branding is important.
Sony corporation use relationship marketing; similarly to Tesco, Sony also use reward methods called Sony Reward (when you buy one of Sony product, they offer cinema, shows, sports, events tickets) Sony also focus on customers satisfaction; they make sure that customers are satisfy with their products and services, so they will come back. Sony corporation had already build relationship with customers, after years, Sony has built trust with their customers, they always offer quality products. Relationship marketing benefit business hugely, it build loyalty and help companies to improve the markets.
A Sony main survival strategy is innovation; over the years, Sony invented different products, Sony relies on their innovative product to survive. A survival strategy is important for Sony it will help to survive in the business world.
(1)
Bibliography
1. Websites
http://www.retail-week.com/data/kantar-worldpanel/grocery/waitrose-grabs-highest-grocery-market-share-in-its-history/5041574.article
http://www.tutor2u.net/blog/index.php/business-studies/comments/tescos-overseas-strategy/
http://w http://www.marketingmagazine.co.uk/news/61507/ ww.bbc.co.uk/news/10356727
http://www1.investis.com/
http://www.guardian.co.uk/business/2010/nov/23/tesco-ambitious-overseas-expansion-plans
http://www.tesco-careers.com/home/you/business-development
http://www.greenbook.org/marketing-research.cfm/product-development-stages
http://www.sonyrewards.com/en/home/
http://www.economicswebinstitute.org/essays/survivalstrategies.htm