Cooking at Home and Eating in a Restaurant Essay Sample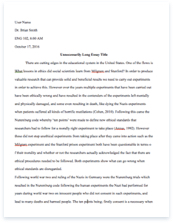 The whole doc is available only for registered users
OPEN DOC
Download Essay
A limited time offer!
Get a custom sample essay written according to your requirements urgent 3h delivery guaranteed
Order Now
Cooking at Home and Eating in a Restaurant Essay Sample
Modern life becomes more and more comfortable, but we are busier and busier with our job, with our business. We don't have time to prepare and cook meals at home. Someone prefers to eat fast- food or eat food in a restaurant, but some one still prefer to eat at home. Eating out or eating at home has also advantages and disadvantages, so which one is better? Cooking at home is similar to eating in a restaurant in many ways. Despite of cooking at home or eating out, we have to pay money for our food or spend our time to cook or to go to the restaurant to eat. For example, instead of spending your time to cook, you have to drive to go to the restaurant or sometimes you waste of time to looking for the parking. We also can taste the dishes we like even though we eat at home or at a restaurant. That is a period of time which your family enjoy eating after a long day with hard worked. With your family's meal, everybody can talk together, tell some funny stories, or share their jobs. However, there are several differences between eating at home and eating out. Home-cooked meals are always healthy.
The food at the restaurant may contain high in fat, high calories and other ingredients which are very harmful for the health. If you cook food at home, you have more control over the ingredients, and you can select the ingredients that you like. Furthermore, eating at home saves you so much money compared to eating in restaurants. Eating out are usually more expensive than cooking at home. In restaurants, they often serve big plates of food. They are too much more food than you need to eat at one meal and the money you spend can add up. For instance, with the money for a meal in a restaurant, you can buy food for the whole week for home-cooking. You can shop at cheapest markets, and look for sale items. Eating in a restaurant is also advantage way. Many people are very busy with their jobs outside the house, so they don't always have time to cook. They like the convenience of eating out. For many reasons such as some one is not very good at cooking, or they like international cuisines or different meals, eating out is the best thing. Cooking at home has a disadvantage that is cooking at home also requires your time.
You spend your time to prepare everything like you choose and buy ingredients for cooking your meals. After that, you have to wash dishes and clean up the kitchen. However, eating at home is one of the best ways to enhance the relationship inside your family. Life is busier and people don't have much time to share their time together, even though they are in a family. Eating at home is all members of your family sit around the table and enjoy the dishes that your mother and you prepared and cooked. In your family, when all you prepare and cook meals at home together, you feel warmer and happier. Eating at home and eating in a restaurant are different in many ways, but they have several things in common. It is difficult for us to prefer to. Both eating at restaurants and cooking at home can be satisfying. Both of them can taste good and be enjoyed with your family and friends. I prefer cooking at home because of the money and health issues, but people will make the choice that fits their lifestyle best.