Current Ethical Issues in Business Essay Sample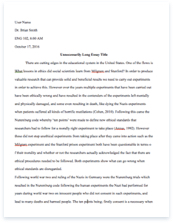 The whole doc is available only for registered users
OPEN DOC
Pages:
Word count: 1273
Category: ethics
Download Essay
A limited time offer!
Get a custom sample essay written according to your requirements urgent 3h delivery guaranteed
Order Now
Current Ethical Issues in Business Essay Sample
Ethics plays an important role in the function of a business. The overall standards of a company often determine the conscious effort and importance of ethical standards. There are various reasons for business ethics that go beyond the invisible line set by most business standards. Competition, security, and safety become compromised by carelessness, neglect, and ethic violations for companies that do not regulate themselves on a regular basis. Conflicts in leadership and a change in rank and procedures are often the end result in a company that has violated business ethics.
This paper will evaluate the Upper Big Branch mining incident in West Virginia last April, 2010. The accident that killed 29 miners was because of multiple safety violation; the business leadership made an unethical decision to attempt, to cover it up. This team will evaluate the events, causes, and leadership roles that occurred; and suggest proposed changes that could be made to ensure a better business ethic. The issues that are involved are human error or correct the error to cover-up. In the Upper Branch Mining Disaster there was human error and also cover-up the problem. So, are people using ethic when deciding whether to cover-up, or what really caused the human error? The mining accident that killed 29 people, there are several factors that caused this accident. Several challenges that led to this disaster, communication is the main factor, although this is about ethics, communication is vital in ethics and in anything that requires decision making, planning, implementing, precaution, action, and reaction. The deficiencies in this accident were the risks; dangers associated with this cave or miner mission, and still allowed the miners to go down there.
Ethically speaking the regulators of this working environment are those at fault, they could have stopped the mission or established a safe plan to enter if it would have even been a possibility. The cover up encouraged by everyone that was aware of potential dangers and risks associated with the plan ahead and remained silent. The cover ups that took place are the reasoning behind all the deaths at the mining in West Virginia. The ultimate solution to either eliminate, decrease disagreements, safety, management, and overseers that will implement and establish ground rules, inspection prior to entry, safety in case of emergency evacuation, and management concerned with the life of the miners, instead of covering up to save his job. If someone is in place to regulate and not be afraid to speak up the miners stand a better chance at surviving the mining missions. It appears that the organizational leadership was and did concentrate more on the company's funds on the profit, and not on the welfare of the miners.
They had very poor leadership because there were people who had concentrated harder on the money and the profit of the company then the wellbeing of the miners. Just about everyone in town has a story about a miner who narrowly escaped death underground. The organizational leadership seems to have focused more on gaining profits for the company than the wellbeing and the safety of the miners. This showed that many places and people care more for the money than they do for the safety of their employees. But the employees knew they had a family to support and each day they went to work knowing that it could be their last day. If the organizational leadership was better and had focused on the miners' safety and regulation compliance, than this accident could have resulted in a different way.
The article's author proposes the violation of lying and covering up, unsafe levels of methane build up or coal dust in the Upper Big Branch mining accident (Martin, 2010, para. 9 & 10). The result of the accident would hopefully, "clamp down more tightly—more rules, greater punishment—so this won't happen again" (Martin, 2010, para. 1).The Massey Energy Company that was responsible for the West Virginia mining accident in April, 2010 at Upper Big Branch had violations expanding years that is partly to blame for the accident and the ethical violations to cover the incident up. The U.S. Department of Labor, Mine Safety & Health Administration (MSHA) has a long history of citing hundreds of violations to Massey Energy Co (MSHA, 2010, p. 5).
According to MSHA, "federal law places the responsibility for compliance with safety and health standards on mine operators" (2010, p. 5). The regulations, standards, and safety for the Massey Energy Company should have been clear and standards should have been followed to protect the safety of the miners. Massey Energy had the chance to comply with the violations however, they have a history of contesting the violations rather than correcting them; in 2007, Massey Energy Company contested, "97% of its significant and substantial violations" (MSHA, 2010, p. 8). Instead of contesting, Massey needs to comply with the violations; it might have resulted in a different outcome for the Upper Big Branch miners.
One of the ethical theory's that seems to fit the leadership role in management is the Entitlement-based theory. Massey Energy did what was right for them without considering how the actions may have affected other people. Massey contested violations, covered up evidence, made excuses, and eventually was responsible for 29 people's deaths because of profit margins and greed. The actions were completely self-serving. The Upper Branch Mine Disaster could have been avoided had the Massey Energy Co. practiced better business ethics. Twenty-nine miners and their families' lives changed forever, so it is Massey's responsibility to make sure another tragic event doesn't happen again. Massey Energy Co. compromised their ethics by trying to cover up their error. This company needs to practice accountability from upper managers to the miners.
A plan needs to be put in place that encourages communication amongst every level of the company. According to the MSHA, "approximately 15 Massey upper management employees have pled their Fifth-Amendment right not to provide potentially self-incriminating evidence during the interview process (Stratton & Fisk, 2010, para. 9)." Lives are at stake and these managers are withholding information that could make the company safer. Massey is not practicing good ethics by not making this information more accessible. Massey needs to accept that mistakes were made, and they need to face consequences and make the subsequent changes.
Safety needs to become a priority along with communication. If Massey used the consequentialist ethics theory they could have considered how their unsafe work environment would result in loss of life. Regulators need to have the ability to analyze the mines and other work areas to ensure workers' safety. Company standards on safety and communication need to be at their highest to avoid another tragedy. Above all, corporate ethics are important to all business, especially where decision-making and employee safety is involved. In addition, moral obligation and ethics are something most individuals and organizations will experience at some time or another. Businesses are expected to act in a specific manner that supports and uphold the good of society regardless of the setting. Furthermore, it is extremely important for employees to learn and understand how to apply ethical reasoning and moral philosophy especially when it comes to dealing with the code of ethics in business and management.
References
Martin, R. (2010). Regulators: Correct the error or the cover-up? Retrieved from http://www.businessweek.com/managing/content/apr2010/ca20100420_479716.htm MSHA (2010). Briefing by department of labor, mine safety and health administration on disaster at Massey energy's upper big branch mine-south. Retrieved from http://www.msha.gov/performancecoal/DOL-MSHA_president_report.pdf Stratton, C. & Fisk, M., (2010). Massey fatal mine blast said to be target in grand juries' probe. Retrieved from, http://www.businessweek.com/news/2010-11-05/massey-fatal-mine- blast-said-to-be-target-in-grand-juries-probe.html