Development control Essay Sample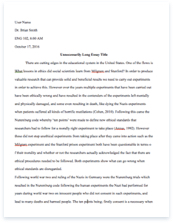 The whole doc is available only for registered users
OPEN DOC
Download Essay
Get Full Essay
Get access to this section to get all the help you need with your essay and educational goals.
Get Access
Development control Essay Sample
Development control is defined as 'the process whereby a local planning authority decides whether a planning application meets the requirements of planning policy, particularly as set out in development plans (Planning Portal 2008).' Even though development control is considered by many authors (Booth 1996, DeFillippis & Saegert 2008 & Cullingworth &Nadin 2002) as a negative planning tool due to the considerable time spent (or wasted) in determining approvals, it can be seen as a 'necessary evil' on the path to better planning.
The main factor leading to this negative publicity is because the ultimate sanctions in controlling development is to say 'no', and it's hardly surprising if, therefore, the whole process is seen as negative (Booth 1996). However, by saying 'no' to undesirable developments, the use of land is guided and directed towards a desirable pattern. The process is seen to 'protect and improve the living, production and recreation environments in a city through the proper use and development of land (Cullingworth &Nadin 2002)'.
Controlling development has many beneficiary impacts on the community and environment which can be summarized below.
– Control the outbreak of disease and to promote good health
– Minimize conflict between different stakeholders
– Creating social control
– To protect the natural environment
– to minimize traffic congestion
– to protect developments from natural hazards
Due to the limited scope of this essay, I will only focus on the first 3 issues in detail.
Development to control to limit the outbreak of disease and to promote good health
Development control has a short, but interesting history.
Health and safety have always been the first justifications of land use planning. During the industrialization era in Britain, health issues dominated institutional concerns about cities as it had an impact on productivity, civil stability and national security (In 1910 in Manchester of the 11000 people that volunteered to join the army only 9% were considered to be fit enough) (Hedgecock 2007). As workers fell more susceptible to disease, productivity levels decreased dramatically and an increase in crime and alcoholism was evident.
Early reformers discovered that the main factors that caused health problems in the industrial city were polluted air, congestion, lack of fresh air and lack of sunlight. Sulman (1921) states that;
'Congestion during the hours of work and congestion in the dwelling are the chief evils to be combated….the whole atmosphere of towns is contaminated by animals, traffic dust, by the products of combustion and by the odours given off by noise some trades… it is essential that access to fresh air & sunlight to be provided (Sulman 1921)'.
This led to the introduction of regulations to control the form and layout of new housing, as well as regulations regarding sunlight, water supply, fire protection, sewage disposal and housing conditions for the working class in the United Kingdom. In order to increase sunlight penetration and increase the circulation of air, the first three major development controls took place; these included
– increase in street width
– outlaw back to back housing
– decrease height of housing. (Hedgecock 2007)
"To counter these dangers in an urban environment it was considered crucial to establish the free movement of air within and around the home. This end could best be achieved…by ensuring that each house faced a broad street …so that draughts could blow right through the house (Sutcliffe, 1981)"
The adequate and sanitary provision of services such as sunlight, water supply, sewage disposal and housing conditions for the working class in the United Kingdom were considered essential in tackling the problem of epidemic disease and urban congestion. Therefore, one of the basic principles to why control development is to prevent or ameliorate conditions which are can be hazardous to the physical well-being of people and property.
Figure 1: example of one of the first development control measures in 19th Century Britain
Controlling development as a means of creating social order and control
The method of controlling development to create a certain socio- demographic structure was introduced by Queen Elizabeth I in the late 16th century. Queen Elizabeth placed a limit on new buildings on new foundations as a way of controlling the influx of migrants that appeared to threaten social order (Booth 1996). As a result, housing prices increased which discouraged the poor to come to London, while facilitating for the aristocrats.
'Under the Stuarts, the outright interdiction was replaced with something rather different: a filtering process whereby the gentry and aristocracy were if anything encouraged to come to London. Only the poor were to be excluded (Booth 1996)'.
This was due to the search for the ideal city, which had no place for civil unrest that the poor would likely bring in their wake (Booth 1996).
Development control to achieve social control, still sometimes disguised as control over aesthetic, remains an issue in today's society. The East Perth Redevelopment Scheme is a great example of this. The site was intended to be developed with one of the key initiatives to be catered for being diversity. However, it is evident after the redevelopment was complete that it lacks diversity in terms of population as the majority of residents are DINK's. the same thing that has happened in Britain in the 16th Century is evident today in the East Perth Redevelopment as the high property prices exclude those of lower socio-economic backgrounds to reside in the area, while encouraging the 'aristocrats'.
On the other hand, development control can also be used for the good as it can deny un-wanted land-uses for being located within close proximity to residents. For example, if there was no development control, there would be no stopping a prison being located next to a primary school.
Development control as a mean to minimize conflict
Politics, conflict and disputes are at the centre of land use planning. Conflict arises because of;
– the competing demands for the use of land,
– the externality effects that arise when the use of land changes, and
– because the uneven distribution of costs and benefits which result from development (Cullingworth &Nadin 2002)
The recent movement of intervening before the decision to develop emerged in the mid 19th century with the introduction of a system of land use plans which aided in reducing the scope for the latter conflict (Booth 1996).
'On these plans were then attached the older systems of regulatory control that now became informed by a new purpose, to ensure that new development complied with the long-term vision for the way in which urban areas were developed (Booth 1996). '
Cullingworth &Nadin (2002) argue that if you have a clear and firm policy in place, which has the support of a wide section of the public, the less room there is for arguing about its application and implementation. This result is increased efficiency. A clear and well thought of plan must try to maximise the potential of the environment for the use and enjoyment of the community as a whole, while safeguarding users from unacceptable environmental hardship, and providing equity by sharing out the gains and losses to different users of land (Booth 1996). This however does not mean conflict is rubbed out all together, it just means it is limited.
Since every case is different, and therefore results in a different outcome, discretion must be practiced whilst considering applications. Without this, Cullingworth &Nadin (2002) state that it is 'difficult to make account of changing circumstances.'
The WAPC' development control policies sit within a structure which is established under the State Planning Strategy and Statement of Planning Policy No. 1 State Planning Framework. These policies are consistently reviewed to ensure accuracy and consistency and are used to guide to new development applications to being approved without causing conflict (WAPC 2008).
Conclusion
Development control is a necessary tool in today's dynamic society as it 'protects and improves the living, production and recreation environments in a city through the proper use and development of land (DeFillippis & Saegert 2008)'. Succinctly, the purpose of development control is to reduce the damage potential to new developments and redevelopments by the imposition of development, design and construction conditions.
Although development control is considered a negative tool as it is time consuming and frustrating for everybody involved, it however prevents some people from doing things they would have been able to do, had there been no control. Development controls over the location, density, use, forms of construction, occupancy, health and sanitation are aimed at ensuring a healthy and safe environment for the user and the public and minimize conflict. However it is vital to emphasize that without the guidance of a clear and firm policy guiding it, development control is only an arbitrary exercise of government power (Booth 1996).