Dietary Supplements Essay Sample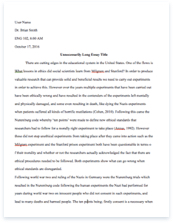 The whole doc is available only for registered users
OPEN DOC
Download Essay
A limited time offer!
Get a custom sample essay written according to your requirements urgent 3h delivery guaranteed
Order Now
Dietary Supplements Essay Sample
Dietary supplements are vitamins, minerals, and herbs that one can take to add to the daily nutrient intake. Some people like to take supplements in replace of eating correctly. This is not the right way to go about it. They come in pill form, energy bars, drinks, powder, and capsules. Supplements do not have to go through all the testing that other drugs have to go through to get approval for sale. Some common dietary supplements include Echinacea, Fiber, Omega-3 fatty acids, vitamins, and minerals among others. Some benefits of dietary supplements are that you can get the recommended dose of nutrients if you do not eat right. It is not recommended that you do it that way though. The best way is through a variety of foods. Some even help with the reduction of diseases like taking folic acid while pregnant helps reduce the risk of the birth defect Spina Bifida. Taking supplements can even help with tissue maintenance and repair (livestrong.com). Risks when taking supplements can be harmful and even life threatening. They are not recommended to be taken with some over the counter medications because of the possible side effect risk.
Taking too much of a supplement can be harmful as well. Vitamin A and D can build to toxic levels when taken for a long period of time and in large doses. Vitamin B-6 is another one that is harmful when consumed in large doses. It can cause nerve damage. Government regulations do not require FDA approval before a manufacturer can produce or sell dietary supplements. They do have to make sure all the information on the labels are true and not misleading. They are however required to submit all reports of serious side effects that are associated with the dietary supplement. One condition that is helped by a dietary supplement is Osteomalacia. This is a condition where the bones soften because of the body's lack of Vitamin D. The body's inability to break down Vitamin D can also cause osteomalacia. Taking vitamin D for weeks or months can benefit the body. Calcium and phosphorous dietary supplements can also help with osteomalacia.
References
Hughes, M. (2013, August 16). What medical conditions can treated with supplements? Retrieved from http://www.livestrong.com/article/293879-what-medical-conditions-can-be-treated-with-supplements/ Lehman, S. (2011, April 8). Benefits and risks of taking dietary supplements. Retrieved from http://nutrition.about.com/od/calcium/a/Benefits-And-Risk-Of-Taking-Dietary-Supplements.htm U.S Food and Drug Administration. (2014, September 22). Dietary supplements. Retrieved from http://www.fda.gov/Food/Dietarysupplements/default.htm