Discuss the Problems of Unemployment and Offer Possible Solutions Essay Sample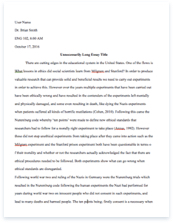 The whole doc is available only for registered users
OPEN DOC
Download Essay
A limited time offer!
Get a custom sample essay written according to your requirements urgent 3h delivery guaranteed
Order Now
Discuss the Problems of Unemployment and Offer Possible Solutions Essay Sample
Unemployment is one of the popular and serious issues in both developed and developing countries. Therefore the government should focus on evaluating potential causes and also give some possible solutions to this problem. This alarming situation is due to some reasons. First of all, people are mostly dissatisfied with their salaries. They feel they get not enough money for their work. As a result, they prefer to take unemployment benefits than take up any job. Another reason is lack of workplaces. It happens when some professions become popular in spite of insufficient demand for them. The result is that there are a lot of people interested in a particular position. It discourages people, especially younger ones who have no experience of work and as a result they have less chance to be employed. The situation could be improved if the government took their actions as soon as possible. One way to overcome this problem would be to encourage private companies hire new employees and promise that they will be sufficiently educated about work-related tasks and additional skills needed to their job. Another way to solve this problem would be to increase salaries.
Rises have always been met with approval and encouraged people for harder work, so that they could prove their value and show that they deserved to be better paid. Besides, by providing sports or recreational centers for unemployed, the government can ensure that the unemployed can spend their time constructively. The result of this would be to reduce crime or social problems connected with idleness and boredom. An alternative solution to overcome the problem of unemployment and laziness is to promote value of labour as people should learn to treat any job as prestigious and know that work broadens one's horizons and makes a person feel more important and responsible for his or her duties. Final way to eradicate this danger issue is to make better training for workers so that they can understand how to operate computers or other sophisticated machines. If it happened, people would have proper qualifications for types of jobs available. To conclude, although this problem has various kinds of causes and outcomes, government needs to focus only on finding effective solutions to cope with. But, I think, there is no common solution of this problem. Only using all these steps, it is possible to achieve an improvement the situation.