Earthquake-Resistant Structures Essay Sample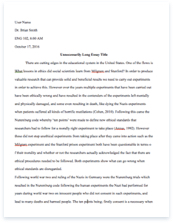 The whole doc is available only for registered users
OPEN DOC
Download Essay
A limited time offer!
Get a custom sample essay written according to your requirements urgent 3h delivery guaranteed
Order Now
Earthquake-Resistant Structures Essay Sample
Earthquake-resistant structures are structures, like defensive fortifications in military engineering, that are designed, in some cases, for the warfare on earthquakes. Both earthquake and military general design principles are similar: be ready to slow down or mitigate the advance of a possible attacker. According to building codes, earthquake-resistant structures are intended to withstand the largest earthquake of a certain probability that is likely to occur at their location. This means the loss of life should be minimized by preventing collapse of the buildings for rare earthquakes while the loss of functionality should be limited for more frequent ones.[1] To combat earthquake destruction, the only method available to ancient architects was to build their landmark structures to last, often by making them excessively stiff and strong, like the El Castillo pyramid at Chichen Itza.
Snapshot from shake-table video of testing [2] base-isolated (right) and regular (left) building model Currently, there are several design philosophies in earthquake engineering, making use of experimental results, computer simulations and observations from past earthquakes to offer the required performance for the seismic threat at the site of interest. These range from appropriately sizing the structure to be strong and ductile enough to survive the shaking with an acceptable damage, to equipping it with base isolation or using structural vibration control technologies to minimize any forces and deformations. While the former is the method typically applied in most earthquake-resistant structures, important facilities, landmarks and cultural heritage buildings use the more advanced (and expensive) techniques of isolation or control to survive strong shaking with minimal damage. Examples of such applications are the Cathedral of Our Lady of the Angels and the Acropolis Museum.