Environmental Problem: Climate Change Essay Sample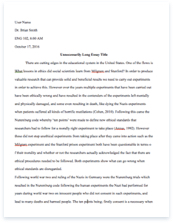 The whole doc is available only for registered users
OPEN DOC
Pages:
Word count: 1042
Category: climate
Download Essay
A limited time offer!
Get a custom sample essay written according to your requirements urgent 3h delivery guaranteed
Order Now
Environmental Problem: Climate Change Essay Sample
Introduction
This report sets out to show that climate change is currently the leading environmental threat to the Earth and requires people to tackle this long-term and global problem with worldwide cooperation. Climate change is the build- up of gases such as carbon dioxide, water vapour and methane in the atmosphere; this means the world is warming (Lewis et al, 2004). Pakenham (2004, pp.217) states that climate change has chain effects leading to global warming as increasing gases retain heat in the atmosphere. For Instance, as the world is warming, glaciers are melting, causing the sea levels to rise. The impact of climate change on human beings is great if we delay our response. We are "leaving our children and further generations an astounding inheritance" as Pakenham (2004, pp.217) has warned.
We should take immediate action to address the pressing environmental issue without delay. Evidence proving that climate change is the biggest environmental threat to the Earth is based on the following sources: i. The Met office, 2011. "What is climate change?" video explains the process of climate change and the impact on the world. ii. Lewis et al., 2011. "The changing global environment" explains the causes and effects of global warming. iii. Pakenham, K. J., 2004. "Managing the global greenhouse" explains the problem and consequences of climate change; and introduces some solutions and responses. [See full references at end of report]
This report will focus on the three main areas of climate change:
. Greenhouse gases leading to global warming
. Potential effects of climate change
. Responding to the threat and rethinking our priorities
Body
2.1 Greenhouse gases leading to global warming
Lewis et al., (2011, pp. 38) summarize the four major greenhouse gases accounting for the warming temperature. First, Carbon Dioxide emission accounts for over half the human-generated greenhouse gases because of increasing fossil fuel burning. Technological advance and industrialisation increase the gas emission as we burn more fossil fuels for everyday activities such as driving, functioning power plants and heating our homes. Second, chlorofluorocarbons from aerosol sprays and refrigerators make up 25% of the greenhouse gas emissions. Next, methane increase due to vegetation burning, forest clearing, increasing animal waste and natural gas burning accounts for about 15% of greenhouse gases. Finally nitrous oxide coming from industrial fertilisers is responsible for 5% of greenhouse gases. The gas emission traps solar radiation in the atmosphere and warms the planet causing other climate change effects, for example snow melting sooner.
2.2 Potential effects of climate change
Some scientists express that climate change is insignificant to address because the environmental problems seem overstated. However some find that immediate measures can reduce "the impact of the warming and the ultimate costs of dealing with it" as Pakenham ( 2004, pp.221) comments. Regarding global warming, Pakenham (2004, pp.221) stresses the serious consequences for natural ecosystems, agriculture, and human settlements. Higher temperature will likely reduce rainfall which will cause droughts, reduce water supply in agriculture and cause food shortage as a result. It will also cause wild fires, stronger storms and deforestation in the tropics will increase gases. Melted glaciers will cause widespread flooding leading to spread of disease. These natural changes will affect the entire ecosystem and the food supply globally. In addition, more threats of climate change on The Nature Conservancy, (2012) are revealed. For example, wildlife at risk and economic losses are also results of climate change.
2.3 Responding to the threat and rethinking our priorities
Pakenham (2004, pp.221) finds that some scientists suggest taking immediate action to reduce greenhouse gases and slow down global warming as "a form of insurance against catastrophe". He also states that industrial countries releasing majority of the gases should be responsible for leading the gas reduction plan. Furthermore, these countries have better "economic resources, scientific knowledge and technological expertise" to handle the reduction (Pakenham 2004, pp.222). In the short term, we can reduce greenhouse gas emissions by energy conservation through recycling and incentives. In the long term, we can "replace fossil fuels with environmentally friendly, alternative sources of energy like solar and wind power" as mentioned in Pakenham (2004, pp.222).
Technologies are ready to develop the new fuel for consumption. However, the direct costs of conservation measures are high (Pakenham, 2004, pp.223). High financial cost discourages consumers as energy prices rise. The conversion cost from fossil fuel to alternative clean sources of energy is expensive. Such spendings may endanger economies. The developing nations are also responsible for climate change because their fast development accelerates global warming. However, they are unable to afford alternative carbon free sources to reduce greenhouse gases when they are developing. They therefore require both economic and technical aids from the developed countries to help them. It seems that the problem cannot be solved "without the decision, especially by the wealthier countries" to help (Pakenham, 2004, pp.225).
Conclusion
Lewis et al., (2011, pp. 47) sum up climate change as "global environmental change driven by human activities". The Nature Conservancy (2011) shows vivid evidence to prove that human beings are "directly or indirectly" responsible for the primary factors leading to climate change. Governments should take immediate measures to address the problems. This will be "a global revolution in public and political thinking" (Pakenham, 2004, pp.225). People have to be aware of the environmental dangers. Today, policymakers are setting our climate pathway; however, the policymakers' willingness to solve the pressing issue seems to depend much on their economic development. This attitude will then make the global warming climate control difficult and slow down the process in addressing climate change.
4.0References
Cole, D., 2012. Vocabulary and ideas to discuss the environment. Dominic Cole's IELTS blog [blog]26 February. Available at: [Accessed 6 March 2012].
Lewis, M., Price, M., Rowntree, L. and Wyckoff, W., 2011. Globalization and
diversity: geography of a changing world. 3rd. New Jersey: Pearson Prentice Hall.
Pakenham, K. J., 2004. Making connections: a strategic approach to academic reading high intermediate. New York: Cambridge University Press, pp.217-226.
The Met office, 2011. What is climate change? [Online video] Available at: [Accessed 12 March 2012].
The Nature Conservancy, 2012. Climate change. [online site] Available at: [Accessed 12March 2012].
The Nature Conservancy, 2011. Help save nature.
Available at: [Accessed 12 March 2012].