Explore the way Carver handles the genre of the short stories Essay Sample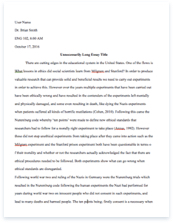 The whole doc is available only for registered users
OPEN DOC
Pages:
Word count: 2671
Category: fiction
Download Essay
A limited time offer!
Get a custom sample essay written according to your requirements urgent 3h delivery guaranteed
Order Now
Explore the way Carver handles the genre of the short stories Essay Sample
Explore the way Carver handles the genre of the short story. You should begin your answer with a detailed analysis of one particular story before ranging more widely through the volume as a whole.
Walter Allen defined the short story by saying that it,' deals with [or] dramatizes a single incident and in doing so utterly transforms it.' He believes that the short story is recognised as such, 'because we feel that we are reading something that is the fruit of a single moment of time, of a single incident [or] perception'. In Carver's story, 'Intimacy', this is exactly what is done. One event, a man visiting his former wife, is made into an incident which, for these two people, will never be forgotten. Brander Mathews also agrees with this view of Walter Allen's. He made rules with regard to the short story genre and about, "a single character, a single event, a single emotion or the series of emotions called forth by a single situation."
These rules, or ideas, are very true to Carver's 'Intimacy', which begins, "I have some business out west anyway, so I stop to see where my former wife lives" this powerful first sentence present many immediate implications to the reader and the use of the word, "anyway", implies that the narrator is making an excuse for his visit in case of dire consequences. This opening is in agreement with Edgar Allen Poe's suggestion that a great short story will contain no written word that hasn't been deliberately placed by the author in the formation of a unique or single effect- part of a pre-established design.
This single event, the meeting has stirred up many emotions, all relating to pain and anger, in both the man and his former wife. Clearly, the situations which they talk about are old incidents, buried in the past, but as they are brought up again, the old emotions return with them and it is clear that they are still raw for both the man and his ex, "[my heart] did break. Of course it broke…it's still broke, if you want to know." The story reaches a climax, 'utterly transforming the incident' when the man gets on his knees in front of his former wife and clings to the hem of her dress. This is, I believe a significant symbol, not only because it symbolises but also because it shows clearly to us, as readers, this man's raw emotions and his desperation for either forgiveness, or closure.
He is showing himself to be more vulnerable in an act of repentance, and he's clearly offering her the upper hand. This act is in stark contrast to their previous actions, "I loved you once…what a laugh that is now…we were so intimate I could puke." This juxta position plainly demonstrates to us, human nature, the thin line between love and hate. This is what the two are faced with, their intimacy drew them so close, but has made it harder to let go of the past and deal with and release their emotions which have been bottled up for a while. This climax is what is needed for both of them and the words used throughout this passage are incredibly significant, "I know it's where I ought to be…it's crazy…it's like I'm stuck to the floor. It's like I can't move."
This echoes Katherine Mansfield's belief that every word used is incredibly valuable, "If a thing [short story] has really come off…there mustn't be one single word out of place or one word that could be taken out". Valerie Shaw once said that the short story "has the capacity to make apparently straightforward or familiar objects express complexities through metaphor, symbol and implication." This is certainly true in 'Intimacy' as the action of kneeling in front of the former wife, appears to express more than any words of comfort, the "white moon hanging in the morning sky", indicates peace of mind and a new beginning for the narrator and the leaves at the end of the story can, I believe represent memories of the narrator's past with his wife and shows the invasion by the memories on his everyday thoughts.
There are many conflicting views amongst critics with regard to how the short story is written successfully. Some agree with the view that "the short story, is the most difficult prose form to manipulate successfully", although Arnold Bennett declared that "a short form is easier to manipulate than a long form, because its construction is less complicated, because the balance of its proportions can be more easily corrected by means of a rapid survey, and because the emotional strain is less prolonged."
I am in agreement with these views and believe that to write a short story an incredible amount of skill is required in order to cover the necessities in an intense way, and not to be so long as to bore the reader. Carver builds this particular story up well, making good use of language to convey the animosity between the estranged pair, "…she lets me in…we don't shake hands, much less kiss each other." He also incorporates repetition which makes the reader feel as if we are there, in the story, hearing every word spoken. "She says, you remember that time I pulled a knife on you? She says this as if in passing…vaguely, I say…she says…" It also makes the story more emotive and raw, as if it's something that can't be edited. This makes the story incredibly effective at being a short story especially with regard to Katherine Mansfield's definition of it and the importance of words.
Throughout 'Intimacy', there is a strong theme of the need for forgiveness and exoneration, a theme shared in other stories of Carver's and also of other short story writers, including Maupassant. In his story, 'Deux Amis', the reader is encouraged to feel sympathy towards Monsieur Sauvage and Monsieur Morrisot, as the story explores repentance and a need for forgiveness, (in this particular story, the forgiveness is needed by soldiers during times of war). Continuing with this theme in short stories, and, in particular, Carver's short stories we see 'Menudo' also exploring this topic. The story deals with a need for forgiveness, shown by the invocation of sympathy by Carver.
The narrator has had an affair and his wife, Vicky, has found out. And such situations occur between millions of people everyday, heartbreaking for all involved, but nevertheless, a common event. Carver manages to change our perspective on affairs and relationships through the narrator's guilt and anguish. He is in the wrong, and yet we, as the reader, empathise with him. This goes back to another of Walter Allen's opinions of the short story, "What we might call the basic anecdote is as it were dissolved in the multitude of implications that is apparent to the reader. These implications seem to me to be the hall-mark of the modern short story and its sine-qua-non."
In Menudo, the obvious implications are those caused by being unfaithful. Carver obtains our empathy for his character by basing the story on the narrator's thoughts as opposed to a lot of dialogue, and so we are able to gain his perspective on the incident, "Vicky says I'm crazy…who could blame her?" Here, it's clear that the narrator knows he has done wrong and doesn't try to justify himself, or explain anything. He feels helpless guilt, and, although he brought it on himself, we don't see him as a bad person, merely as a regular human being who makes mistakes, "We're nice people, all of us, to a point." The entire incident takes place in a very short space of time, and as readers, we feel as if we are a 'fly-on-the-wall', watching the story unfold and seeing the events all take place.
Because we are hearing it from the narrator's point of view, we are also forced to experience his feelings. It is like we are in his brain, and as he remembers incidents from the past, we remember them with him and learn the history of this man's life. The incident is 'utterly transformed' by the viewpoint which we are encouraged to take. Ordinarily, we would feel anger towards someone who had committed adultery and had hurt their loved one, but Carver phrases the story as such that we understand the dilemma and feel a bond with this man. I believe that this is partly achieved by the narrator's sensible and rationalised thought process, "I wish I could go upstairs and get back in bed with my wife, tell her I'm sorry, there's been a mistake, let's forget all this – then go to sleep and wake with her in my arms. But I've forfeited that right."
The story ends, like 'Intimacy', with the symbol of leaves, as the narrator sweeps them up and rakes down his neighbours lawns. I believe that this symbol can be read in two ways. It can be said, as before, that the leaves represent memories, and that leaves everywhere are a sign that the memories have no closure, (as in 'Intimacy', "there are leaves everywhere, piles of leaves…Somebody ought to make an effort here [and] get a rake and take care of this") or it could be read that the image of this man sweeping up everyone's untidy lawns and paths are a sign that as he cannot impose any order into his life, he sorts out the visible problems in other people's lives, "I rake our yard [when] I finish our yard, I begin next door on the Baxter's yard".
'Intimacy' and 'Menudo' are very similar to, but also contrast with, 'Whoever was using this bed'. The story begins with a call in the middle of the night disturbing a married couple, Iris and Jack. Once they are woken by the drunken lady on the other end of the line, asking for a man named Bud, they cannot or rather do not, get back to sleep. This is primarily due to Iris. Early on in the story, we realise how she is a more dominating character than Jack. He seems eager to please and keen to keep his wife happy, and so listens to her as she discusses her dreams and fears, and throughout this, he seems more than a little irritated and wants to sleep.
However, he stays up listening with her, when he suggests switching off the light, and she doesn't want to, the light stays on, when she wants a cigarette and he doesn't, he fetches the cigarettes and ashtray and joins her for a smoke. She seems oblivious to what he really wants to do and how he is really feeling. In contrast to the previous two stories, despite this confliction between them both, there are no harsh words, merely thoughts and compromise particularly on Jack's part, '"How about you turning off your light, honey?" I say, as nice as I can.' As Iris discusses her dreams with Jack, he expresses annoyance and jealousy at the fact that he doesn't feature in her dreams, "It irritates me a little [that I don't feature in her dreams], but I don't let on." Her dreams feature her past partners, and a man named Earl, they also include a party where, 'this little dog took hold of the hem of [my] dress and made [me] stay".
This image chimes with the one in Intimacy, where the man is on the floor holding the hem of is former wife's dress. In both stories, I believe this represents a fear or unwillingness of letting go of the past. The man in Intimacy has unfinished business in his past and needs closure, whereas Iris is also dreaming of her past, in the form of old flames ad romantic memories. Her dreams appear never to include her present life or her present husband. However, some critics view's differ from that of mine and that they think that this image is not a vulnerable, image of memories not allowing the past to be forgotten, but a dominating symbol where the female is in control and has power. I think it can be read into either way, as because once again, this story is told by the male, Jack, we see how dominated he is by Iris and maybe this is Iris' subconscious realisation of it.
As with the previous stories, the narrator feature as a character, enabling us to feel as if we are there, watching the events, terrible or as emotional as they may be, unfold. This is one of Carver's incredibly skills at writing short stories, shining through. This reiterates Arthur Salzman's view that, 'Carver's is a tough world to love. All manner of trauma threatens to close people off, including betrayal and anxiety', these are of course the main themes of the stories which I have discussed. Despite the heartache and distress experienced by the characters, they all manage to strive on resolutely. This is again in accordance to Saltzman's view that, 'a refusal to knuckle under becomes a mark of distinction when the ground rules are that everyone is a target, and life is survival of the resilient.'
Some of Carver's themes chime with other known short story writers, including Chekhov. His story 'Grief', like Menudo and Intimacy, features a wasted marriage, but in contrast to Carver, Chekhov's story features physical violence. In 'Intimacy', the wife reminisces on her once violent marriage, but we don't witness it like we do in 'Grief'. Ernest Hemingway's works, especially 'A clean, well lighted place', is similar to 'Whoever was using this bed' as the conversation revolves around death. However, in Carver's story, death and accidents are spoken about emotively with each partner caring for the other's wishes whereas Hemingway's story is much less poignant and is spoken about in what I believe is a dismissive fashion by the characters. Chekhov and Carver have many similarities to each others work, and Carver has said how both "Hemingway and Chekhov [have influenced me and my work]" and he wrote a tribute to Chekhov about his last days and his death, 'Errand'.
All short story writers approach their piece of work slightly differently from others. Some are more successful than others at handling this genre successfully, and I believe Carver is one of these writers, especially when related to V. S. Pritchett's definition of a short story as, "something glimpsed while passing [and] given life [turns] into something that illuminates the moment and [has] further-ranging meaning." We are told that this should be dome through the use of "clear and specific language", which is present in all of Carver's work. Pritchett even goes as far to say that, "the words may so be precise they may even sound flat, but they can still carry [and] can still hit all the right notes".
Even in the climax of each story, the language remains colloquial and cleverly used so each word is vital to its sentence. For example, in 'Intimacy', the language used while describing the scene where the man holds the hem of the lady's dress is still everyday, informal language, "It's crazy, but I'm still on my knees holding the hem of her dress…It's like I can't move." All of the effects which critics believe make a good short story are exploited by Carver, creating a collection of short stories, all containing the same precise and clear language and the same everyday yet far from mundane events.
Therefore, in conclusion, I believe that Carver handles this genre skilfully and capably, using the same methods as other short story writers such as Hemingway and Chekhov, but by incorporating his unique twist (on the short story) into each story, he is able to distance himself from other's works and become successful in his own right, with his own exclusive form of the short story genre.