Field Trip To Manipal Lake Essay Sample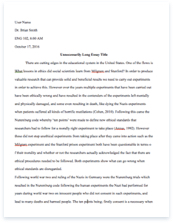 The whole doc is available only for registered users
OPEN DOC
Download Essay
A limited time offer!
Get a custom sample essay written according to your requirements urgent 3h delivery guaranteed
Order Now
Field Trip To Manipal Lake Essay Sample
It was early Monday morning ,we all students of batch one had to report in front of nlh. we were accompanied by our evs teacher and a sir who was a previous mit student and lives in manipal udipi so he knows a lot abt the place, he is a passionate photographer. It was our first field trip from MIT when we, the first batch of our section was taken to Manipal lake.The lake was previously known as Mannu Palla lake . After twenty minutes of bus ride we finally reached Manipal lake. The water level was high and the weather was sunny all thanks to trees around and it was further beautified by monsoon. we had to walk around the lake in that sun, but it was worthy we had a lot of fun and enjoyed a lot. BRIEF HISTORY
Manipal, half a century ago was a barren land, two hundred meters above the sea level with about four thousand millimeters above the sea level with about 4000 mm of rainfall. The place witnessed a lot of soil erosion. Adding to this problem was porous ground, lots of heat and no natural springs and the place lacked continuous supply of water. Manipal lake is also called "Mannu palla lake" in local language whereby mannu means mud and Palla means lake. NEED FOR THE LAKE AND ITS CONSTRUCTION
To prevent the deprivation of water to the surroundings, Manipal lake was made .With the help from civil engineers Dept. some ecologists and also the rotary club of Manipal hills,the are was developed, conserved and changed into not only a reservoir for water but the place also attracts tourists and localities of Manipal FUTURE PLANS REGARDING THE LAKE
Production of electricity using non conventional resources and using the potential of Manipal water falls to its fullest were few of the plans so as to move on the way of sustainable development using the lake. And with continuous growing interest of the engineers, MIT professors, students, NGOs and other educated and capable individuals along with the localities this development seems likely to happen in near future
PEOPLE BEHIND LAKE'S DEVELOPMENT
A mud pond has turned into a useful lake largely due to man made efforts. A large part of the development's credit goes to the founder of Manipal University, Dr.TMA PAI whose vision made all this possible and due to some other individuals whose continuous effort made all this to happen BRIEF DECRIPTION ABOUT THE LAKE AND THE SURROUNDING
The lake is largely made due to man made efforts. A circular canal like structure runs on the circumference of the lake in which water accumulates and is then transferred to the lake through pipes to the lake. The lake also hosts large variety of fishes and plays a major role for the place's bio diversity.
Pipes Transferring water to the lake
Initially a single type of tree was planted nearby the lake but this is followed by the plantation of various types of trees, some of which are brought from other parts of India. The place has now developed several types of flora and fauna which are flourishing with the bio diversity of the place. it is a home to various insects, fishes, birds, trees and plants. It is a major attraction to students and residents of manipal A lot of care has been taken of the lake . a small land has been created in the centre to give home to different bird species. The lake also a severe of fresh water
The lake was surrounded by different kinds of flora and fauna. The island in the middle appears to be consisting of mangroves, but the tree is not a mangrove and is from the Banyan tree family. There existed lots of trees of lemon, coconut, banana, acacia trees around the lake,etc. The different species of animals and birds consisted of different kinds of local and migrated birds, snakes and various local insects which have been growing in this type of climate for years. The lake is very good place for a good walk in the evening as it fills all the requirements of pleasant and natural climate, cool and fresh breeze and lovely and lively presence of mind to oneself. There is also playing area for small children to play while there is ground adjacent to the lake where different kinds of sports and events which do not cause problem to the locals and the natural environment can be conducted or played. As the lake situated near the university, it will have a lot of student and faculty members coming and taking care of the natural beauty of this region. A jogging track, land has been levelled in 2.4 km area around the lake.
THE WATER FALLS
The visit to the lake was further accompanied by visit to a nearby small water falls. This water fall has got tremendous potential for Hydro electricity and also a place which can be further developed for recreation purposes.
Water falls near Manipal lake
CONCLUSION
Mannu Palla lake shows how dedication, determination and human effort can turn a place of no use to a source of development and a place of aesthetic beauty. But all this is not possible if people don't realize their responsibility to nature and to their society. Several plans were made and executed because of firm initiative of some dedicated people and this is likely to continue with the increasing awareness among the youths. We thank mrs sheeka mam to take us to trip. And its must visit place by everyone. I forgot to tell abt the water their it so clean and fresh, u even find fishes and ducks in the lake.