The Fine Line between the Status Quo and the Stereotyping Of Overseas Filipino Workers As Portrayed in Filipino Movies Essay Sample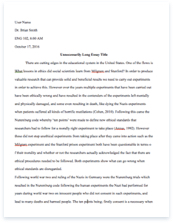 The whole doc is available only for registered users
OPEN DOC
Download Essay
Get Full Essay
Get access to this section to get all the help you need with your essay and educational goals.
Get Access
The Fine Line between the Status Quo and the Stereotyping Of Overseas Filipino Workers As Portrayed in Filipino Movies Essay Sample
The portrayal of OFW's in Filipino movies neither fully supports nor opposes stereotypes in the same way that it doesn't totally represent nor debunk reality; rather, the film industry defines a fine line between this typecasting and the status quo.
The advent of Filipinos leaving the country in search of greener pastures has produced a movement in the film industry. The way OFW's are portrayed in these movies inevitably creates an impression on how outsiders perceive the Philippines, and reflects how we see our own culture – thus creating stereotypes.
OFW's are seen in different ways by different people. For example, foreigners might typify Filipinos under blue-collar jobs like being maids or domestic helpers. They tend to get derogatory labels such as ignorant and dim-witted. The way they are cast in a bad light could be associated to why many of them are subjected to bad working conditions, treated with much hostility by their foreign employers and such.
On the other hand, locals look up to them as the modern-day heroes, as models of sacrifice and even hope for the country's economy. In movies, they are commonly depicted as domestic helpers who sacrifice their lives here in pursuit of better means for survival. Another evident theme is that they would seem to be willing to go to any length just to be able to leave the country and earn abroad, with no regard whether it was legal or not.
These OFW's are characterized as individuals who are almost always oppressed. Everyday is a physical, emotional and psychological struggle for them. They attempt to grab every job opportunity there is, so they work until their bodies are awfully exhausted. They tolerate the idea of being underdogs to another race even when they have higher educational attainment than these foreigners just because they have the money to pay them with.
There are some deviations from that pattern, but from all of these instances, a common template for the whole OFW story could be discerned. Most of them are women, doing household-related work. The top destinations to which they get deployed to are the Middle East and the United States. These OFW's would resort to desperate, even illegal measures to work there. And apparently their utmost reason for leaving the country is to support their family financially.
The visualization of OFW's as predominantly women apparently has basis. Majority (around 60%) of them are female and around 40% are male. Moreover, the top occupational group was that of Household workers accounting for 29.7% of the total deployed land-based newly hires as of 2006. Next on the list were Factory workers, then Construction, Building Caretakers, Hotel and Restaurant Related, Caregivers and Caretakers, Medical Related, Engineers, Dressmakers and Tailors, and Overseas Performing Artists.
A large number of OFW's are indeed concentrated in the Middle East region as Saudi Arabia, United Arab Emirates, Kuwait and Qatar landed in the list for the top ten destinations where OFW's are deployed to. One in five OFW's are in Saudi Arabia. However, the United States was not included. The other countries in the said list were Hong Kong, Taiwan, Singapore, Italy, the United Kingdom and Korea. Non-Middle East countries Singapore and Italy had exposure too, in the movies about Flor Contemplacion and Milan, respectively.
The idea that illegal aliens are widespread and fabricated necessary documents are proliferating as shown in some OFW-related film reviews is a rather unsupported claim. This cannot be proven true or false using legal sources because of its illegal nature. What we know is that these things certainly happen, but there are no hard facts to prove the assertion.
The notion that Filipinos go abroad for employment implies that it all boils down to poverty. The incapacity of the country to provide jobs for its people may be one reason behind the stigma attached to OFW's as incompetent and undeserving of better jobs. These characteristics that OFW's exude undoubtedly affect the way other people especially foreigners perceive them. This is also where the Filipinos' alleged colonial mentality comes in. Foreigners and all things associated with them like imported products are always seen as first-class, superior to our own culture. Therefore the prospect of working abroad, rubbing elbows with those aliens, experiencing their culture firsthand is some sort of prestige that should be one of the aspirations in life. In the first place, those foreigners have the cash to pay OFW's with, and their home country does not.
Considering this, we cannot totally blame the foreigners' predisposition for casting Filipinos in such a bad light. Sometimes it is a Filipino himself who gives other people enough reason to degrade him. It is depressing the way Filipinos themselves embrace third-world mentality, desperate enough to go overseas, seemingly convinced that the state of affairs in the Philippines would just continue to deteriorate and as if the only hope for survival were to cling onto another country the way a person on a sinking ship would think of abandoning the vessel and leap onto a more stable one.
Moreover, the existing social structure isn't helping at all; those from the upper class tend to look down on those belonging to the lower classes. Issues like these have somewhat been blown out of proportion, aggravated by other media outlets such as magazine articles written by a considerably elite (but still, a Filipino) citizen belittling OFW's. Internal conflicts like these are common, and this colonial mentality is evident not just in the lower classes (those who "can't afford" to be nationalists) but in the upper class as well.
One more thing is that the film industry produces movies that they think would have great commercial appeal to viewers. Who would want to watch about the boring life of an ordinary OFW? One that's filled with drama, conflict and/or comedy would most likely be way more interesting. They would want to feature something different, if possible something unprecedented. In short, something that has more market value. Therefore, the portrayal of the given stereotypes in movies does not necessarily mean that it is the norm.
But where did these stereotypes come from? Does the film industry reflect the present-day situation or is it the other way around? What are the implications those relationships might bring?
One interesting thing to note is the possible correlation between the increasing production of films with these themes during the early part of the decade (2000-2005) and the increase of actual OFW's deployed during those years. However, the relationship between them cannot be entirely determined due to various factors such as the current economic state of the country at that time. It would be unwise to conclude that one phenomenon directly caused the other.
But given the statistics, there seems to be an increasing trend for Filipinos to leave the country and work overseas. Would this serve the Philippines well in the long run? Or is this Diaspora merely a means of subsistence for a third world country? Whatever this may imply, the media especially the film industry plays a big role for they either enforce or counter what's real and what's hear-say.
Given all these facts, it is undeniable that the movie industry shows similarities between the real working conditions of OFW's but at the same time they support stereotypes. The films at present are at rather inconsistent extremes, they either positively reinforce the prescriptions or go against them. The film industry is indeed in the middle of the continuum with OFW typecasting at one end and status quo at the other.
References:
List of highest-grossing films in the Philippines – Wikipedia
Amazon.com: filipino movies
DISCOVER Filipino MOVIES – FilmDoo