Fitzgerald's The Baby Party Essay Sample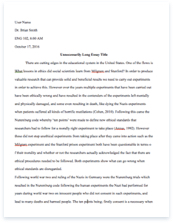 The whole doc is available only for registered users
OPEN DOC
Download Essay
A limited time offer! Get a custom sample essay written according to your requirements urgent 3h delivery guaranteed
Order Now
The story focuses on the Andros family and their interaction with the Markey family. The Markey family set up a party for their baby and invited the Andros family. It is the first party to which the Andros' young baby girl, Ede, has been invited to and this causes a flurry of excitement in Edith, the child's mother. The child's father, John, is asked to go to the party as well so that, according to Edith, he may see how beautifully Ede carries herself amongst other children.
In an attempt to present Ede in the best possible light, Edith decides to arrive late at the party – when the attires of the other children have already been reduced by stains and ruffles. The ploy works. However, as the party dwindles down and Ede and the Markey boy, Billy, find themselves more or less alone in the house, a scene interrupts between them. Coveting Billy's teddy bear, Ede grabs the same from his hands and pushes him to the floor in the process. This causes a show of concern from Billy's parents as well as a reproach from Ede's mother. However, Ede shoves Billy again, this time causing him to hit his head on the floor. When Ede laughs at her success, Edith finds herself laughing along with her daughter. The Markey's are affronted by such an open show of disregard for their son inside their own home. This leads to a scene of having Edith leave their home. John arrives just in time to see his wife being asked to leave. Not understanding the root of the situation, John fights with Billy's father although the two end up shaking hands and assuring one another that no harm was done.
The story draws to a close with the Andos and Markey wives being made to apologize to one another by their husbands. The final scene is one wherein John is left cradling Ede in his arms. This is certainly a far cry from the beginning of the story wherein John was shown to admit that he enjoyed looking at Ede and taking pride in her beauty and potential but not from her actual nature and personality as his child.
It can be seen in the story that Edith, views her child as a means to assert her social status over her acquaintances and neighbors. She delights in dressing Ede up or having her show up the other children because it reflects the position of her own family in relation to others. It was more important to her therefore that Ede was able to assert herself over Billy than that Ede is disciplined for misbehaving as a guest in another's home. In fact, Edith seemed to regard Ede as nothing more than an ornamentation or object of focus for leisure. In her statement to John stating that Ede is almost a real person and so John should attend the baby party, it can be seen that she does not view Ede as a "full" person yet. This view was quite prevalent in the past. Children were seen as small people or half persons rather than as real people. This view hinders the parent from catering to the child's developmental needs during the formative years. This is the period when discipline and nurturing is most important. Contrary to popular belief at the time, the individual's most crucial behavioral and moral development occurred during the early years of development and not during adolescence or adulthood.
On the side of the husband, John, there is also a reflection of the need to continue the legacy of his name and stature through the life of his child. This shows that Ede is viewed as a means to further propagate the family dynasty as well as John's individual dreams and aspirations. John himself admitted to viewing Ede as a trophy and a means to a greater end. But when it came to ministering to Ede's needs, particularly those of a child trying to learn from her father, he was unwilling to participate and preferred to leave her to her nanny.
It is John who first comes to realize that Ede is a child in need of protection and discipline. This can be seen in the last scene wherein he admits to understanding why he fought for her. It was not simply out of a need to protect the family dignity or name but because of his love for his innocent daughter. He comes to understand that she is a person only now getting to know the world wherein she finds herself. John thus comes to take responsibility not only of his family name but also of the people comprising his family. He disciplines his wife by having her humble herself before the Markey's because he knows that her haughty air is not becoming of her as a person. And he takes Ede in his arms as his own child, understanding now that the role of the father goes beyond planning the future of his child and having her continue the aspirations that he built around her.
Works Cited
Fitzgerald, F. S. "The Baby Party and other Stories." 1999. New York: Penguin Longman Publishing.
Related Topics