Glass Egg Digital Media – Swot Essay Sample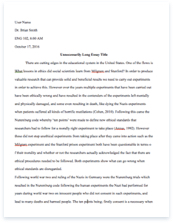 The whole doc is available only for registered users
OPEN DOC
Download Essay
A limited time offer!
Get a custom sample essay written according to your requirements urgent 3h delivery guaranteed
Order Now
Glass Egg Digital Media – Swot Essay Sample
Strengths
1.Strong management team (Tran/Reid/Speyer  well qualified, with good experience, education etc) 2.Loyal and capable employees (continuity & justified investment in training; willing to stay even with 50% pay cut) 3.Good relationship with key players of industry
4.Good business model (results in financing from investment firms i.e. Dragon Capital and IFCWeaknesses 5.Operating at low capacity (i.e. cost inefficient)
6.Low sales resource (Speyer alone managed all customer relationships) 7.Limited services (specialise only in art creation/objects designing) Opportunities
a. 13th most populous nation (consumer size is large)
b.Young population (high level of interest in IT-related things, especially games) c.Changing industry culture (outsourcing and off-shoring a lot more common than before)SO Strategies Expanded Sales Team (1, 2, 4, c)
Glass Egg has the resources (1, 2, 4) to penetrate into a larger market. This is plausible due to the fact that more and more game developers are looking towards outsourcing as games become increasingly complex (i.e. 2D  3D).WO Strategies Expand Offerings to Include Games Development (5, 7, a, b)
Glass Egg has the capacity to expand its business operations, and since it is currently restricting itself to work on objects, it could consider entering the lucrative online games business. Especially since Vietnam seems to have a large potential customer base. Threats
d.Presence of many substitutes (e.g. Alive Interactive, Babel Media etc. Hundreds of small players) e.Increasing competition (especially from China firms)ST Strategies Move up the Value Chain (1, 2, 3, 4, d, e)
In order to fend off substitutes and competition, Glass Egg ought to create more value to/from its customers, i.e. to work on complete environments instead of just objects.