Greek Mythology Essay Sample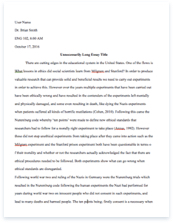 The whole doc is available only for registered users
OPEN DOC
Get Full Essay
Get access to this section to get all help you need with your essay and educational issues.
Get Access
Greek Mythology Essay Sample
Significant actions/crimes: Poseidon fostered illegitimate children with mortals Presumed dangerous? Why?: Poseidon was powerful, decisive, competitive, and dignified. It was very important to stay on his "good side", for he was also moody and irascible, quick to take offense, and made a hobby out of taking his revenge out on those who angered him. Punishing Odysseus for blinding his gigantic one-eyed son Cyclops (never mind that Cyclops and his gang had shipwrecked Odysseus and his crew, looted the ship, and were planning to eat them all!), Poseidon spend eight years getting even with him, causing earthquakes, storms at sea, and throwing horrendous sea monsters. Additional information: Poseidon is a god of many names. He is most famous as the god of the sea. The son of Cronus and Rhea, Poseidon is one of six siblings who eventually "divided the power of the world." His brothers and sisters include: Hestia, Demeter, Hera, Hades, and Zeus. The division of the universe involved him and his brothers, Zeus and Hades.
Poseidon became ruler of the sea, Zeus ruled the sky, and Hades got the underworld. The other divinities attributed to Poseidon involve the god of earthquakes and the god of horses. The symbols associated with Poseidon include: dolphins, tridents, and three-pronged fish spears. Poseidon was relied upon by sailors for a safe voyage on the sea. Many men drowned horses in sacrifice of his honor. He lived on the ocean floor in a palace made of coral and gems, and drove a chariot pulled by horses. However, Poseidon was a very moody divinity, and his temperament could sometimes result in violence. When he was in a good mood, Poseidon created new lands in the water and a calm sea. In contrast, when he was in a bad mood, Poseidon would strike the ground with a trident and cause unruly springs and earthquakes, ship wrecks, and drownings.