Group Dynamica activities for Students Essay Sample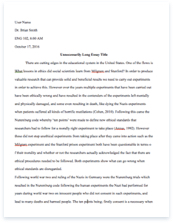 The whole doc is available only for registered users
OPEN DOC
Download Essay
A limited time offer!
Get a custom sample essay written according to your requirements urgent 3h delivery guaranteed
Order Now
Group Dynamica activities for Students Essay Sample
Group Dynamics: Submitted by: Bijoya Chakraborty RH-22 (Group-10, Sec A) The group was comprised of 5 members and was selected by our respective teacher. The members were Hasan Shahriar Sifat, Avirup Sarkar, Anik Muntasir Chowdhury, Nashia Iffat Karim and I. This was the first time I worked with them in a group. The time period was very short, approximately 2 weeks so in this short period it was not possible to know the members really well. Despite being very busy with the final exam and the cricket tournament which is currently going on, all the members tried to be very cooperative. We were not really able to fix time for lengthy group meetings but the division of work was carried out at the very beginning. Avirup and Sifat were responsible for conducting the interview session with the leader we chose. They provided us with all the necessary details we needed to write. Because of these two people, the interview session was really effective and helped us a lot in our write-up. Nashia and I were considered as good writers so we were given the responsibility to complete the writing. Nashia chose to write about the Introduction part and Leadership Theory and I wrote about the ways of motivation.
Even though we wrote on two different parts, due to our efficient communication we knew what the other person was writing and helped each other out. And finally Anik was responsible for the final editing and proof reading part which also he completed with proper care and efficiency. There was not anyone in the group who could be called "The Leader" but I took the responsibility in assignment tasks to the individuals. Though the major barrier was the short time within which we had to complete the assignment but it also had a positive side. Due to this time constrain there was not much scope to group conflict and the stages of group dynamics –forming, norming, storming, performing went on very quickly without any trouble. Overall, I believe we all had a great time working on this assignment. Not only did we find out about a great personality "Mr. Ehsanul Kabir-the leader we chose" but we also had the experience of working together as a group. I want to thank Homayara Miss for giving us this wonderful opportunity.