"Heart of Darkness"- True hero Marlow versus Kurtz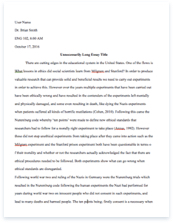 The whole doc is available only for registered users
OPEN DOC
A limited time offer! Get a custom sample essay written according to your requirements urgent 3h delivery guaranteed
Order Now
In the novel "Heart of Darkness", the two main characters, Marlow and Kurtz, are competing heroes. Marlow is the more philosophical, independent-minded man, while Kurtz is more multi talented, intelligent, and is unworried by other's views of him. I believe Kurtz's talents, brains, and personality are the things that make him the true hero in this book.
During the novel, Marlow finds out that Kurtz, along with being a manager at the Inner Station, shows many different talents also. One of them is painting, which Marlow learns after seeing one of his pictures in the Brickmaker's quarters at the Central Station. It depicts a blindfolded woman with a lighted torch in her hand, which Marlow finds very intriguing, and heightens his wonder of Kurtz before meeting him.. Another talent Marlow finds out about Kurtz later on is that he is a wonderful musician. He learns this when Kurtz's cousin comes to collect some of the papers Kurtz gave Marlow for safekeeping. One last talent that Marlow finds that Kurtz possesses is that he is supposedly a humanitarian. Marlow doesn't seem to believe in this talent though, especially as it is one that Kurtz's Intended idealizes him as.
Although many people believe Kurtz is evil in the novel, many also believe he was very intelligent. One reason for this is because of the way he was able to manipulate people with words. One example of this is how Kurtz won over the Russian Trader by talking of his vast knowledge of different subjects. In the end, even though the Russian and Kurtz's relationship went through some falls and rises, the Russian still asks them to judge Kurtz differently than a normal man. A further reason of why Kurtz is so intelligent is his knowledge of a variety of different subjects. As pointed out by both Marlow and the Russian trader in the book, Kurtz talk of various topics open their mind to a different kind of thinking.
The ultimate reason why I think Kurtz is the real hero of the book is because of his personality. As Marlow discovers during the course of his acquaintance with Kurtz, unlike himself, Kurtz always said what he wanted to say, while Marlow ends in the story still feeling like he has nothing to say. One instance that I remember most of all is in Kurtz's pamphlet's that he gave to Marlow for safekeeping. More specifically, it's in the pamphlet "Suppression of Savage Customs" when he writes, "Exterminate all the brutes!" without a worry of the European Colonial Conduct.
Although many people after reading Heart of Darkness believe that Marlow is the hero and Kurtz is the evil genius, I believe that the opposite is true, because of Kurtz's cleverness, his intelligence, and the manner in which he acted.
Related Topics