Howard Zinn's A Peoples History of the American Revolution Essay Sample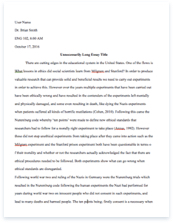 The whole doc is available only for registered users
OPEN DOC
Download Essay
A limited time offer!
Get a custom sample essay written according to your requirements urgent 3h delivery guaranteed
Order Now
Howard Zinn's A Peoples History of the American Revolution Essay Sample
Howard Zinn's A Peoples History of the American Revolution Chapter 5
If someone was to look back on the most of stories of the American Revolution, they would see that the stories of patriotic heroes and colonists risking themselves for their country. But Howard Zinn realizes that the stories are too good to be true so he then exposes the truth about the American Revolution. Howard Zinn had many opinions of the American Revolution. Many of Howard's opinions were interesting and fluent. Howard also justifies his stances and shows how someone could oppose his points.
In the stories John Adams broke the colonists into three different viewpoints of the war. One of the third is in approval, the second is in a opposing, the last is in a neutral state. But not everyone was included so then this became to be known as the United States, at that same time because of the Indians, free slaves, white servant and the free white men were not able to fight. In the most desperate of time were the poor white men were called into battle. Even then the colonist were not all fighting for the same reasons. Howard Zinn then realizes that patriotism was not sweeping the nation rather then peoples own self agenda.
The struggle between the upper and lower classes was still occurring in the colonies, the lower classes were giving an incentive fight due to the possibility of being able to climb the social pyramid. A lot of people were risking their lives not for their country but themselves . Then Howard Zinn points out that the great unity between all the colonies didn't exist. The upper class citizens rarely rushed out into battle fronts, but they sat back comfortably as the lower classes did the colonists dirty work for them. The lower classes worked to achieve that kind of comfort for themselves.
Howard justifies his stance by telling/showing the point in the American Revolution. He also justifies his stance by showing how the lower classes worked to get some of the respect they dissevered. How could someone oppose his point? Well one can oppose his points by telling the opposite thing Howard said in the stories. Someone can also oppose his point by proving him wrong, by proving in points wrong too.