Abundance In Movie Remakes Essay Sample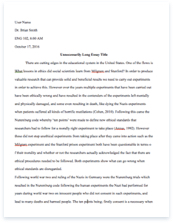 The whole doc is available only for registered users
OPEN DOC
Download Essay
A limited time offer!
Get a custom sample essay written according to your requirements urgent 3h delivery guaranteed
Order Now
Abundance In Movie Remakes Essay Sample
Instead of stressing to create huge budgets, write script, find actors, producers, and directors studios have found it is much more profitable to just re-make old movies or make a sequel to a previously successful movie. This saves time, money and stress not having to completely re-write a script while being able to just use the same crew as the first movie. Making a re- make also allows for a pretty accurate projection of the profit their re-make will make because they have the same audience following as the previous first moue.
One of the first examples I will be talking about is the Fast and Furious series. This series has a cult following and recently just released their 7th movie in the series called "Furious 7". This movie shattered box office records with the 9th largest domestic opening of all time. This movie was also written with controversy due to the death of one of the lead actors Paul Walker. The death called for what viewers thought was "one last ride" and the end of the series so it brought tons of extra advertising and attention. The first week in theaters generated 147. Million which was 50% higher than their anticipated ratings (Prater 2015). With the second and third weeks not falling to far behind making a total of $65 and $70 million, it was safe to say this movie was a hit. In fact it made movie history by becoming the first movie series to ever top $1 Billion globally in profits. This action packed series had a change in the ending due to the real life death of Paul Walker making it much more emotional. It left the audience sad but with a sense of respect that the series was finally coming to an end.
After a few weeks of generating more profit than the company had ever anticipated they announced the controversial decision that there will now be a Fast and Furious 8 and that they will be replacing Paul Walker's character with a look-alike. This created an uproar with the Fast and Furious cult following because they felt as if they ended the 7th movie on a perfect note and it couldn't get much better than that. Some fans have even started a page to boycott the release of the movie stating it is all about the money to the company and it's a shame they would even consider doing such a thing.
One of the next movies that's another perfect example of a remake sequel that is coming out is the new movie 'Jurassic World' which is a sequel of the previous movies Jurassic Park, The Lost World: Jurassic Park and Jurassic Park Ill. These here movies were made in 1993, 1997 and 2001 making it about 14 years since this dinosaur movie has been in the topic of conversation. The film makes up for it plot wise by saying the original park laid dormant for all those years due to it being too dangerous.
It then has a spin off after the park is re-opened to the public by saying a monster dinosaur too strong and too smart to be stopped is on the loose threatening to destroy the park once again. This plot isn't too far off of the original ones where the giant Tyrannosaurus Rexes was wreaking havoc on the island but with the extra 22 years of technology I'm sure the special effects ND animation of the dinosaurs will create for a much more life-like scenario. This is just yet another example of how a successful movie series won't stop making films if they know that movie goers will still spend the money to go see the sequel the day it comes out.
Although the Jurassic series announced that this movie will be their last and will leave their viewers with a sense of closure and satisfaction that will not aggravate the movie goers. A movie series that seems to be all over the place with their plots, remakes, actors, producers and directors is the Batman series. Starting in 1989 the original 'Batman' was created, then in 1992 'Batman Returns', then in 1993 'Batman: Mask of the Phantasm', then in 1995 'Batman Forever, then in 1997 'Batman & Robin', then in 2005 'Batman Begins', then in 2008 The Dark Knight' and lastly in 2012 the 'The Dark Knight Rises'.
These movies all consisted of different actors, producers, writers and directors. These 8 movies that were essentially the same plot with minor changes generated 1. 8 billion dollars in revenue while not even changing much. They are now creating a sequel to the last one the made "The Dark Knight Rises" UT could not agree to terms with the main actor Christian Bale so they are just replacing him and adding the actor Ben Fleck and just continuing where the last movie left off just with a different actor as the main character.
In my opinion this is where movie series need to draw the line. This is when it becomes more about making money than it is about the overall quality of the film and that's when it becomes a problem. Another movie that has seemed to just completely switch the main actor in each of its so called "sequels" is Spenserian. The first two Spenserian movies starred the actor Toby McGuire as Spenserian with his names in distress Kristin Duns as the second lead role and the romantic counterpart to Spenserian.
After hitting brilliant success in the box office it was decided a 3rd movie would be made although the original contract only stated there would be two movies. Since negotiations between Marvel and Toby McGuire could not be reached, the company just simply moved on and hired a much less popular actor in Andrew Garfield and a new romantic counterpart in Emma Stone and simply just re-created the beginning of the movie to make up for having two separate people with these Spenserian capabilities. One of the mimes where movie sequels are acceptable in large doses are when they are based off of books.
Take Harry Potter for example. From 2001-2011 Harry potter pumped out 8 movies all within 1-2 years of the next generating over 2 billion dollars in profits. Once again though the final movie in the series generated the most money generating 381 million (N/A 2015). It seems that the last movie in each series generally makes the most profit making it very tempting to make another. If it wasn't for the fact that this series was based off of a book series it could have went on for as long as the actors permitted it.
These movies also added to be made year after year because the actual actor of Harry Potter, Daniel Radcliff was sick of having the 'Harry Potter' label on his life and was ready to move on. Another example of a movie series based off of books is Lord of The Rings. The original book was written in 1978 but the 6 movie series was made from 2001-2014 also generating around 1. 8 Billion (N/A 2015). These movies were created out of order, meaning that the 3rd and 4th books were the last of the movies to be made which would make it very difficult to continue the series.
Just like sequels to successful movies, production companies are starting o just completely re-make movies from decades ago using the same script and plot just different actors, producers and directors. Take Robotic for example, this movie was extremely popular in the 198(Yes. The audience found this movie to be so futuristic and intriguing and was one of the more popular movies of its decade. A remake of this once was futuristic movie was able to be made much more action packed with the special effects that are involved with movie making in today's day in age.
Another movie that was one of the more popular flicks of the sass's was Mad Max. These two movies broke box office records back in the biffs which resulted in them being completely remade and available for public viewing in the past recent years. These production companies use the ability of new graphics and special effects to try and skew the minds of their audiences into thinking this movie will be a completely different experience from when they first saw it in theaters 30 years ago.
A company that may be taking the movie remaking a little too far is Disney. Disney seems to be just taking each movie they released up to 50 years ago and remaking it with better color and animation. One of the newest examples is the placement of a live-action Pinochle movie. Peter Hedges has agreed to write the script that will take this sass's Disney animated film and make it into a live- action film. Disney isn't stopping there. The studio has also recently announced release dates for 'Winnie The Pooh', 'Milan' and Dumb' (McCann 2015).
It seems that every time Disney needs a new movie released when the ideas start to lack, they reach into their ever so deep movie library to look to re-create the last big success. Although Disney isn't entirely at fault because these movies are killing the box-office with their profits. Disney recently re-created live action remakes of Cinderella and Alice in Wonderland each of which generated more revenue than their projected value. They have even gotten an A-list actor on board for a 2016 live action remake of 'Beauty and the Beast' in Emma Watson.
It is hard to blame Disney for all of these re-makes when the profits keep coming and the fact that they already own all the rights to these movies makes it that much easier. Some planned movie series end up being successful and entertaining like Harry Potter, Twilight and Lord of the Rings but some movies that are success just try ND make 1 extra sequel because of how much money they made in the first that is just nowhere near as funny or successful as the first. Take the movie Anchorman for example.
Some individuals considered that to be one of the funniest comedy movies they had ever seen and considered it one of Will Ferrule's best. That movie was released in 2004 and went on for years to be considered one of the top comedies. Then in 2013, 9 years after the fact Paramount decided it would be a good idea to gather the Star Studded cast of Will Farrell, Paul Rude and the tons of other stars who made cameo appearances and make an Anchorman 2: The Legend Continued. To say this movie was a viewer disaster is an understatement. Some viewers went as far as saying it wasn't even funny at all.
This is a prime example of taking a completely loved comedy and tainting the integrity of the film by creating a not-so funny sequel. Another example of a movie that just didn't know when to call it quits after initial success is the Hangover series. The first movie The Hangover first came out in 2009 and hit the comedy world by storm. Once again this movie was considered to be on the top of people's comedy's list but it only went south from there. In the next coming years they re-created a second and third movie that was just never as funny or as successful as the first one.
There was even recent rumor that there would be a 4th movie coming out next year but that idea was actually shut down by the fan base that they had left. One last small example of a movie that was just much funnier the first time around was 21 Jump Street starring Joana Hill and Changing Datum. This movie was on the top of the charts in 2012 when it comes to comedy movies and easily surpassed its expected quota of profit. It took them less than months to decide that they were going to make a second movie and once again it was nowhere near the success level of the first.
It seems that these types of movies only draw the views of the fans of the first original movie. In conclusion the entertainment business will start to see a decline if the only thing they keep doing is remaking movies or adding sequels to ones that are successful. As an avid movie goers I do not appreciate the fact that there have just been sloppy remakes of movies that just haven't been as funny as the first and are rushed just to make money. Fifth creation of movies continues to go in this direction Han it is going to be a slippery slope in the next upcoming years for the movie entertainment business.