Lebanese agriculture Essay Sample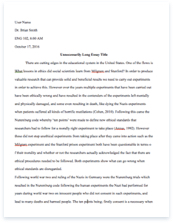 The whole doc is available only for registered users
OPEN DOC
Download Essay
Get Full Essay
Get access to this section to get all the help you need with your essay and educational goals.
Get Access
Lebanese agriculture Essay Sample
In this paper we will try to discuss the Lebanese agriculture and the effect globalization has on it through knowing more about Lebanese agriculture and what globalization trends are.
Agriculture plays a major role in the economic activity of Lebanon. This sector and like the other sectors was hindered severely by the civil war. Currently the agricultural sector represents about 10 to 12% of the GDP, it employs about 9 to 11% of the total Lebanese population and also mounts to a percentage of 15 to 25% of the total Lebanese net exports.1
The Lebanese agriculture still faces many challenges that need to be confronted, but then again it has other major advantages that based on these advantages the government, farmers and businessmen should build on these advantages to improve and join the agricultural world.
Now as for globalization the defining words of Thomas L. Freidman states it best: "[G]lobalization involves the inexorable integration of markets, nation-states, and technologies to a degree never witnessed before–in a way that is enabling individuals, corporations, and nation-states to reach around the world farther, faster, deeper, and cheaper than ever before, and in a way that is also producing a powerful backlash from those brutalized or left behind by this new system.
The driving idea behind globalization is free-market capitalism–the more you let market forces rule and the more you open your economy to free trade and competition, the more efficient and flourishing your economy will be. Globalization means the spread of free-market capitalism to virtually every country in the world. Globalization also has its own set of economic rules–rules that revolve around opening, deregulating and privatizing your economy."2
After we know all about the Lebanese agriculture we will try discuss the effect of globalization on agriculture and is it an effective way to conduct it on this kind of sector.
Lebanese Agriculture
"35% of land in Lebanon is arable, that is 360,000 hectares, half of which is situated on mountain slopes and arranged in terraces."3 This land is used for mainly crop production that almost represents 66% of agricultural production output while the remainder goes to animal production. Lebanon's leading agricultural products are: potatoes, apples, tobacco, olives and vegetables. There are other plantations but in very small percentages, and thus these leading agricultural products constitute the larger percentage of agricultural exports. Lebanon's main imports are: fish, herds, wheat…etc.4
Till this moment Lebanon produces much less than what the country demands. According to the Ministry of Agriculture, Lebanon exports approximately 140 million US dollars while it imports approximately 1,500 million US dollars worth of agricultural products. Due to this huge trade imbalance the government and the Ministry of Agriculture are urged to make the necessary steps to narrow that trade imbalance.
That is what they have been and still doing to protect the agricultural industry and push it further to be able for Lebanon to be self-sufficient in most categories. The first step was taxation on imported agricultural products, and these taxes ranged between 15 to 105%. These taxes grew higher depending on the ability of the local products to meet the requirements of the country; if the product can provide for Lebanon the tax goes higher and higher on the same product imported. Also this taxation system urges farmers to produce more and more to be able to provide other agricultural products to the country. A second step was cash subsidies paid by the government to the farmers to reduce high costs and to be able to sell at a lower price and compete with other categorized products. These subsidies ranged between 55 and 65 million US dollars.5 An example, the government pays subsidies for wheat for the production of bread and set a maximum price for selling, another example is paying subsidies for apple farming so that they overcome the high costs and be able to compete across boarders primary and locally secondary.
The final and the most important step are setting a comprehensive plan like setting a five year plan. With the help of surveys to know what Lebanon has on the account of fertile land capable of being used for agricultural purposes, what Lebanon has and plants; to know what is being planted and by what quantity and quality, what is being used to help in the plantation process and another use of the survey is to know what Lebanon needs in order to carry out the process effectively. Once this survey is conducted and studied the government would have made a huge step towards implementing the comprehensive plan. In this plan Lebanon will have the ability to set the proper agricultural policy and would make it easier to distribute plants in proper areas as it would help in future and make proper adjustments when agricultural agreements are to be made.6 Other issues that need to be addressed in the comprehensive plan are issues like building the proper agricultural infrastructure, adopting new technologies, raising well educated and trained farmers through special programs and education centers and other related topics.
Advantages Lebanese agriculture has that helps in advancing this sector into one of the leading in its region are: Lebanon's position with respect to other neighboring countries, the mild weather that helps in planting many kinds of agricultural commodities, the abundance of natural water (a lot or rivers), rain falls heavily in winter and a considerably large area to be used for agricultural purposes with fertile soil. Though this sector is still behind it contributes up to 25% of net exports.
The disadvantages or obstacles facing agriculture and preventing it from moving forward are: the incredibly high costs that farmers work under, thus; what ever they produce has a higher selling price than do commodities from other countries leading the local commodities just be stacked and piled also de-motivating farmers to work cause they will only lose more money. Another problem is that the young workforce or labors are leaving their villages to the city or to other countries seeking a better way of life and a well paid job leaving only the elderly to work in agriculture and are uneducated and lack the proper modern technologies to carry out an effective strategy. These obstacles that really we talked about earlier and that these issues that the government with the help of Ministry of Agriculture are trying to overcome and are planning to make sure that this sector gets back on the right track.7
International Agricultural Agreements:
"1. Agreement with the Syria: This agreement signed in 1997 includes the following components:
a) Agricultural exchange: Fixing the export price of Lebanese banana to Syria and regulating the exchange of agricultural commodities based on excess and demand and in the benefit of farmers in both countries;
b) Agricultural research: Establishment of joint technical working groups for common studies for the improvement of sugarbeet, potato, forages, sheep and local vegetables;
c) Agricultural practices, crop and fire protection and extension service: Supply of seedlings, training and exchange of expertise on integrated pest management on citrus, establishment of common regulations on banned pesticides and on a crop and animal quarantine systems, provision of animal vaccines and common control practices against devastating animal diseases, coordination in studies on the Arabic horse breeds, exchange of farmer's extension bulletins, exchange of forest seedlings, training for forest guards and in forest fire control.
2. Agreement with Jordan: This cooperation agreement signed in 1997 and includes the following main items:
a) Agreement on a clear agricultural calendar for the export and import of agricultural products;
b) Application of the established norms and standards on products and packaging material;
c) Exportation or importation of vegetables and fruits only through trucks with cold temperature control (exception: potato);
d) Acknowledgment of certificates of origin on agricultural products that are signed only by the Chambers of Commerce, Industry and Agriculture and Ministry of Agriculture (for Lebanon) in the correspondent exporting country.
3. Agreement with Qatar and the United Arab Emirates: These cooperation agreements signed in 1997 and 1996, respectively, are concerned mainly with information exchange and research cooperation in the areas of crop improvement, especially in relation with drought resistance, tissue culture and pest control, rangeland management, land reform and desertification policies, fisheries and aquaculture, animal production and hygiene, increasing private investment in agriculture and organizing agricultural fairs.
4. Agreement with Sudan: This cooperation agreement was signed in 1997 and includes mainly the exchange of expertise in the areas of animal health, fisheries, crop protection; exchange of information in animal and crop quarantine systems; and encouraging trade exchange.
5. Agreement with Morocco: This cooperation protocol signed in 1996 includes mainly the training of Lebanese technicians in Morocco and the contribution of Moroccan experts in the various agriculture areas in Lebanon as well as encouraging the private sector partnerships between the two countries and participation in fairs.
6. Agreement with Tunis: This agreement was an executive protocol of the cooperation between the two countries in the areas olive production, olive oil improvement and the training of Lebanese technician in forest protection and guarding.
7. Agreement with Iraq: This agreement was signed in 1996 and includes mainly items related to the exchange of commodities between countries, strengthening the exchange of seedlings, improved varieties, honey bee breeds and honey, cooperation in the various areas of animal production and poultry industry, enhancement of trade of agricultural inputs and processed foods, and encouragement in the participation and organization of specialized fairs.
8. Agreement with Iran: This agreement was signed in July 1998 and includes the cooperation in the areas of exchange of agricultural inputs and machinery; infrastructure development for the agrofood industrial sector and fisheries, cooperation in the fields of animal and poultry production, apiculture and floriculture.
9. Agreement with France: This cooperation protocol signed in April, 1998 includes mainly areas of scientific and technical cooperation in crop production, fisheries and aquaculture, forest protection and combating desertification, animal and poultry hygiene, technology transfer, monitoring and evaluation of investment projects and rehabilitation and technical training of the agricultural human resources in Lebanon.
10. Agreement with Monaco: This agreement, signed in 1998, is in the area of environmental development and reforestation and forest improvement and protection.
11. Others: Agreement were also signed with each of Australia, Norway, Bulgaria, and Armenia improving agricultural and economic technical cooperation in various fields especially water resources, animal health, forestry and food processing. Another agreement signed with the Trans Mediterranean Airline (TMA) allowing for the airline company to transport agricultural commodities, inputs and materials to and from Lebanon at reduced rates."8
The advantages of international agricultural agreements are of great benefit t the agricultural sector in Lebanon as well as it is to the economy. While setting an agricultural agreement the country gets one step closer to knowing what it wants and what it should do. After the surveys, Lebanon can asses what is it has and can produce in large quantities or what is exportable and the other side of the survey is to know what Lebanon is short of and needs to be imported. In light of the information Lebanon gathers it should study the region well and therefore could conduct more effective agreements.
Another advantage of these agreements is that it could limit the quantity of imports and kind of imports, leaving space for local commodities to take their chance and for farmers to work so that they keep cash flowing. Other advantages that agreements bring about are: acquiring the knowledge or "know-how" and the experience of the other countries in different agricultural areas.
These agreements are part of planning or the comprehensive plan the government and the Ministry of Agriculture are implementing.
Lebanon mainly exports to the gulf region most importantly Saudi Arabia, the United Arab Emirates and Kuwait. It also has a huge market and a lot of its exports go to Europe. Europe now is the largest importer of agricultural commodities and as result agriculture is part of the "Euro-Med" agreements. The demand is growing and as the case the opportunities of Lebanon are growing too to enter this attractive market, but not to forget that the competition will be more aggressive, so Lebanon has to work fast and hard to get this sector going.9 Lebanon's mainly imports from the United States, Jordan, Syria, Iraq, Brail, Turkey and Holland.
Globalization and the Lebanese Agriculture:
Is adopting a globalization strategy in the Lebanese agricultural sector an effective strategy or is it just going to hurt it? That is what we are going to discuss in the next part.
To my point of view Lebanon is still not ready to adopt a globalization strategy and to initiate a war like battle.
Globalization's strategy is to reduce trade barriers, and that is exactly the opposite of what the Lebanese government and the Ministry of Agriculture are trying to do, because first Lebanon must reach a stage of self-sufficiency and be able to provide for it self and reducing trade barriers at this moment could flood the Lebanese market with international products that are both cheaper and of the same quality.10 That would hurt the local farmers and as noted before local commodities would be stocked and a lot of money would be lost driving farmers to leave their current profession seeking a better paid job leading exports in this sector to decline again hurting the Lebanese economy because 15 to 25% of total net exports come from the agricultural sector, therefore; exports will decrease and imports will increase widening the already existing huge trade imbalance.
Another area that Lebanon lacks and is essential to the globalization strategy is the absence of new technologies that are important to be effective and quick in reaching the set goals. Lebanon now relies most on old techniques that are good but not sufficient to be able to compete and enter a global war. A problem associated with new technology is that Lebanon also lacks the required expertise and the educated trained labor and improvement of infrastructure, but that should be solved as the programs and agreements signed be implemented.
If Lebanon decides to adopt a global strategy then they should stop hanging to their olive tree (traditions put in Thomas Freidman's words) and should listen to what the consumers like and what their tastes are, like the case with olive oil. Globalization in this sense is the internationalization of tastes, and that is what Lebanon should look at and make the proper adjustments to meet the requirements of their international consumers.11
I believe once Lebanon implements the comprehensive plan and implement it effectively then Lebanon would be more than ready to adopt a globalization strategy. Why? That is because Lebanon already adopts a globalization strategy in other fields and investing in Lebanon is easy and the government encourages investors to come and bring their money to Lebanon and attracts them by making investing and owning a business in Lebanon easy and with many advantages. Once money starts poring in then Lebanon is on the right track with its globalization strategy.