Malaysian Leaders Essay Sample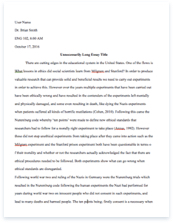 The whole doc is available only for registered users
OPEN DOC
Get Full Essay
Get access to this section to get all help you need with your essay and educational issues.
Get Access
Malaysian Leaders Essay Sample
She is Malaysia's number one export. She used to be credited as Michelle Khan because her studio thought that this will be more marketable for the western audiences. She later decided to use her real name, Michelle Yeoh Choo-Keng, shortened to Michelle Yeoh. Ms. Yeoh was born in Ipoh, Perak, Malaysia but is now based in Hong Kong. She is famous for performing her own stunts in her action films. Her most memorable films are Tomorrow Never Dies (1997), a James Bond film and the winner of multiple Academy Awards, the Chinese wuxia film Crouching Tiger, Hidden Dragon (2000). For this film alone Ms. Yeoh had several award nominations as Best Actress at the 54th British Academy Film Awards, 20th Hong Kong Film Awards and the 37th Golden Horse Awards, 2000. She received the Best Actress award for the film from the Toronto Film Critics' Association Awards 2000.
Jimmy Choo
He is a fashion icon from Penang, Malaysia and adored the world over. Based in London, Dato' Jimmy Choo who was born as Choo Yeang Keat, came from a family of shoemakers. Mr. Choo's family name is actually Chow, but was misspelled on his birth certificate. He made his first pair of shoes at age 11. He went to England to pursue his studies at the Cordwainers Technical College, working part time as a cleaner at a shoe factory and at restaurants to earn funds for his studies. He opened his workshop in Hackney, North London in 1986. Ten years later he co-founded the Jimmy Choo Ltd. with the accessories editor of British Vogue, Tamara Mellon. His shop became famous for creating beautifully handmade women's shoes.
His craftsmanship and innovative designs were so well-received that they earned him an eight-page feature in Vogue magazine in 1988. He was brought to international fame when it became known that his shoes were patronized by the late Diana, Princess of Wales. Jimmy Choo is now concentrating on his exclusive Jimmy Choo Couture line after selling 50 percent of his stake in Jimmy Choo Ltd. From creating some of the world's most expensive shoes to exclusive clothing line, the company has expanded to include handbags in their ready-to-wear line. He plans to set up a shoemaking institute in Malaysia for budding shoemakers and designers.
Sheila Majid
She's a widely popular Malaysian singer who was born Shaheila binti Abdul Majid. Her name was shortened to Sheila Majid. She hails from Kuala Lumpur. Ms. Majid is a multi-awarded R&B singer, and has released 8 studio albums, 4 singles, and 7 compilations and has performed and recorded several albums with other artists. She also released several albums in Indonesia, Japan and the United Kingdom and has performed in various concerts in Malaysia and abroad. She won America's International Star Search Award for Best Female Vocalist in 1986, She was the first Malaysian artist to break into the Japan market in 1990 with her single, Sinaran and two of her albums, Emosi and Warna and holds the distinction of being the first Malaysian to hold a solo show at London's West End at the Royalty Theatre in 1996.
Ling Tan
Ling Tan was considered as the first internationally recognized Asian supermodel in the world during the time when Asian models were virtually nonexistent in the Western fashion industry. Ling Tan's career as an international fashion model was launched by Malaysian fashion designer Zhang Toi. Ms. Tan was born in 1974 in Kuala Lumpur of Malaysian and Chinese descent. When she was still actively modeling she has signed with prestigious agencies like IMG of New York, Riccardo Gay of Milan and Elite of Paris. She appeared in several ad campaigns for international beauty products and clothes by international designers such as Emporo Armani, Bruno Magli, Guess, Old Navy and Banana Republic, which were previously modeled by Caucasian. She recently came out of retirement to model for the Fall 2010/Winter 2011 Paris Fashion Week for Givenchy.
Amber Chia
The fashion and movie industry denizens became obsessed with pouty lips and Malaysia has its own fashion model whose most defining feature were her lips, which were like that of Angelina Jolie's in Amber Chia. Amber was born in Ipoh but spent her growing up years in Tawau, a city in Sabah, East Malaysia. She started modeling at age 17 back in Kuala Lumpur and rose to fame when she became a finalist in the Guess Watch's band Ambassador – Timeless Beauty Contest in 2004. Ms. Chia was later voted as Model of the Year in 2004 and 2005 by the Malaysian International Fashion Awards. She created controversy when she posed for the Indonesian version of Playboy Magazine although all she was fully-clothed in all her pictures. She is still active as a model. She recently gave birth to her first son and had opened her own modeling academy.
Nicolas Teo
Singer-actor Nicolas Teo is Penang's green ambassador to spread awareness on the increasing number of environmental issue. Teo was selected by the state government due to his wide fan-base in his home country and the Asean region. Nicolas Teo was born Zhang Dong Liang. He also goes by the name Nicolas Zhang. Although he is currently based in Taiwan he was born in Kuching, Sarawak in Malaysia.
He was studying in Taiwan when he was voted as the best singer in a competition among all of Taiwan's universities and was approached to sign up with a record company as a backup singer. He went back to Malaysia without finishing his studies and competed in the 2002 Astro Talent Quest where he won first place. And as they say, the rest is history. He first signed up with Music Street/Warner Music and is currently a recording artist of Singapore-based Musicstreet.Pte's Play Music. He has released 6 albums, 2 EPs, 2 drama OSTs and has appeared in Taiwan dramas Smiling Pasta and Invincible Shan Bao Mei and Four Gifts. Teo has also appeared in several movies and received many nominations and awards for his music and have endorsed several popular products. He is fluent in Mandarin, English, Malay, Cantonese and Hokkien.