Malaysian Traditional Music Essay Sample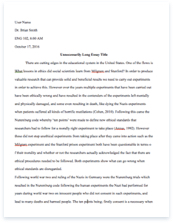 The whole doc is available only for registered users
OPEN DOC
Download Essay
A limited time offer!
Get a custom sample essay written according to your requirements urgent 3h delivery guaranteed
Order Now
Malaysian Traditional Music Essay Sample
Introduction :
Durning our class about learning Malaysian traditional music in our final semester. I know some different kinds of Malaysian traditional music instrument. Today I will talking about Caklampong.
Caklampong as a kind of Malaysian traditional musical instrumental it has some features , for example looks like crafts , sounds feel like noble , and play like percussion. And I also read some article about this kind of instrumental. Now I will show some parts of article about Caklampong's history.
Page 1
History
Caklempong traditional music is said to have brought to Malaya by the Minangkabau people of West Sumatra settled in Negeri Sembilan as early as the 14th century. Minangkabau society call the caklempong as talempong. (Source: Abdul Samad Idris, 1970)
In the earlier tradition, other than the purpose for fun, caklempong was also played as an important role in everyday life, such as integrating the Minang community residents besides being played during the ceremony of the coronation of the Sultan. Today, caklempong is famously being played for various purposes including the wedding ceremony, opening, entertainment, music accompaniment silat martial, dance and more.
Music of caklempong has now been received by the plural society in Malaysia as the nation's musical heritage. Caklempong is now being taught at institutions across the country with a view to inculcate the spirit of love of traditional music in Malaysia.
Page 2
THE MUSIC OF CAKLEMPONG
Caklempong is included in the group Idiofon (Idiophone) that is in the category of musical instruments made of metal, wood, bamboo and coconut shells. It is usually played by hitting, impacting, shaking and pounding. Among the instruments included in this classification are gong, saron (gamelan) bonang (caklempong) kenong (gamelan) angklung, and xylophone.
Bonang caklempong has a shape like a small gong made of bronze, 16cm in diameter, 8-10 cm high and 2.5cm in height cembol midst. Originally, caklempong is played in a pentatonic scale of notation C, D, E, F and G, but it has now include all of the other notations that are A, Bb and B.
The complete set of caklempong consists of the following:
Gereteh
Gereteh consists of 15 Bonang was written in the tone one octave C Major, including seven not options in the two parallel lines with the 1st line having 8 bonang, while the 2nd line having 7 bonang. Gereteh plays the role of playing the main melody. There are two sets Gereteh in a complete set caklempong.