Marketing and Promotion at Mandarin Oriental Hotel Group Essay Sample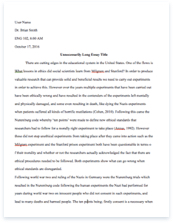 The whole doc is available only for registered users
OPEN DOC
Pages:
Word count: 3041
Category: hotel
Download Essay
A limited time offer!
Get a custom sample essay written according to your requirements urgent 3h delivery guaranteed
Order Now
Marketing and Promotion at Mandarin Oriental Hotel Group Essay Sample
1. Introduction
The following report will assess whether the Mandarin Oriental Hotel is marketing orientated. I will be explaining and evaluating the roles of marketing and promotion with The Mandarin Oriental Hotel. Mandarin Oriental Hotel Group (MOHG), a member of the Jardine Matheson Group, is an international hotel investment and management group with luxury hotels, resorts and residences in Asia, Europe and the Americas. MOGH aim is to be recognized widely as the best global luxury hotel group, providing 21st century luxury with oriental charm in each of its hotels. 1.1
My aim is to identify the basic marketing principles and explain the promotion process provided by Mandarin Oriental Hotel. The group has received awards for its service and management, as well as for the spas and restaurants located at many of their hotels and resorts. As this report demonstrates The Mandarin Oriental Hotel is very customer focused and puts a lot of focus onto Marketing. Another unique selling point (UPS) are the locations of which it has hotels located. These are often in exotic and unusual locations.
2. Marketing
Marketing is described as the 'management process responsible for identifying, anticipating and satisfying customer requirements profitably'. (Charted Institute of Marketing) It is all about getting the right product or service to the customer at the right price, in the right place, at the right time. The Mandarin Oriental could use this by being able to identify the needs and wants of their customers and try to delivers benefits that will enhance their customers experience, while at the same time ensuring that the satisfaction of these needs results in a healthy turnover for the hotel group.
Philip Kotler (2010) defines marketing as 'satisfying needs and wants through an exchange process.' The greater the benefits and services provided by The Mandarin Oriental the higher transactional value they can charge. This is motivation behind the Hotel Groups marketing orientation and links in to show how they are marketing orientated. Cynics' often arguing that marketing is about selling people things that they do not want. Drucker (1999) argues that its not trickery and is simply to attract customers. The MOHG marketing orientation and direction is highly reflective of the CIM definition as they are particularly customer focuses. A mission statement from the hotel group states:
"Our Mission is to completely delight and satisfy our guests. We are committed to making a difference every day; continually getting better to keep us the best."
The statement is supporting that MOHG is marketing orientated as it highlights the customer focus as its mention that it is their mission to 'completely delight and satisfy' their customers.
Above demonstrates how the MOHG interacts to it customers by offering the demands from the current market and then as a result markets it services. From the mission statement is clear that MOHG is marketing orientated and a market driven business.
3. Service Marketing mix
Companies to help them achieve their objects use the service marketing mix. It was coined in 1953 by Neil Borden. The marketing mix is can be defined as 'The set of controllable tactical marketing tools product, price, place, and promotion that the firm blends to produce the response it wants in the target market'. Kotler and Armstrong (2010). The marketing mix is often crucial when determining the MOGH unique selling points and how to market them correctly.
McCarthy used the '4ps' to define the marketing mix. The '4ps' are shown in the table below (3.1).
3.1 |Product |Price | |Product/service offered to provide benefits |The pricing strategy adopted | |Promotion |Place | |How the company will promote services/good to the target market. |Where the company will be located or products and services sold. |
These '4ps' are four decision areas and form a major aspect of marketing and these principles are controllable variables, which have to be carefully managed and must meet the needs of the defined target group. How these variables connect to the target market is demonstrated in Figure 1. The '4ps' are often extended to the '7ps' that incorporates, physical evidence, people and process. In relation to the MOHG, a diagram below shows the '7ps' for the company.
3.2
7ps of the Mandarin Oriental Hotel (Booms and Binter 1981)
By MOHG expanding on the '4ps' and considering people, process and physical evidence this will enable them to achieve their objectives more effectively. By expanding to the '7ps' is highlighting important areas of the marketing mix such as the process used to deliver the service provide and the people involved that help the hotel reach their marketing objectives. Therefore this is evidence that the MOHG is marketing oriented and can link back to Drucker (1999) view that the MOHG wants to attract customers with their marketing aims thus, being a marketing orientated business. However their criticism of the service marketing mixes, I have highlighted the criticism regarding the MOHG.
3.3
|Criticism of the service marketing mix | | | |More product focuses rather |Based on the assumption that|The controllability of the |No definite aims |Too simple and not broad | |than on services |the business is pushing |extended marketing mix | |enough. 4ps does not cover | | |products out to customers. | | |MOHG relationship marketing | | |There is no interaction or | | |aims. | | |feedback. | | | |
Jobber (2007:22)
3.4
E-Marketing: E-marketing has been described as 'the achievement of marketing objectives through the utilization of the Internet and web-based technologies' by Jobber and Fahy (2010)
The use of the Internet is a diverse way of branding the hotel and provides opportunities to interact with customers in regards to any information on the hotel. MOHG provides the chance for the customer to book rooms online depending on which hotel in the world they would like to stay at. This reflects the changes over the current years in Internet marketing and e-commerce, the leisure industry is the sector in the market that has seen the most growth, 35 per cent over the past five years Jobber and Fahy (2010). Being able to book a room from anywhere in the world demonstrates the hotels mission to provide for their customers whilst on a international level.
With 45 per cent of the UK population accesses the Internet once a month (Jobber and Fahy 2010) it is important for MOHG to provide online services and to keep updated with this moving market. Their current services are customer related and allow customers the convenience of booking online, extensive information recourses and the hotel, new product information and multimedia views on the hotels such as 3D.
This concludes that in MOHG is a marketing oriented business as the website is mainly for the use of their customers and related to their needs. The Hotel would of had to change with the updating market and has sufficiently done so in a way that keeps them market orientated and customer focused.
4.0 Promotional Mix
The promotional mix can be defined as "The various methods that are used to communicate a companies marketing message such as advertising, public relations, publicity, sales promotion, direct marketing and personal selling. Most businesses use a combination of these to develop an inclusive
marketing program" D'Angelo (2009). This is the four main dynamics are below considering The Mandarin Orientals promotional mix.
MOHG uses all elements of the promotional mix to be a customer-focused business. They use promotion to inform the customer on the hotel excellence The promotion used by the chain is innovate as they have their logo used is trade marked and represents the hotel 'luxury' reputation and is known world wide. The promotion is aimed at the high earning, discerning travellers.
Brand recognition and brand loyalty are important marketing strategies, this is intensified by MOHG being an international chain. Customers will recognize the brand globally and are more likely to stay with a hotel they know when abroad. Ten years ago, the hotel launched a global campaign that used celebrities who had stayed at its hotels to endorse the brand. Jane Seymour, Jerry Hall, Bryan Ferry and Helen Mirren have appeared in the campaign, which links the hotel's fan logo to the concept of its famous 'fans'. This may be seen as a costly way to promote a brand but it will be highly rewarding and successful to have' 'famous faces' behind the brand and supports the target market that the hotel is aiming at in the promotional mix.
MOGH focuses on personal communication with customers and with staff, and this is one of their main marketing objectives. They strive to communicate with customers regally an aim to make them feel 'special' rather than just another customer. MOGH also uses personal communication to overcome intangibility by building relationships with customers internationally. MOGH will aim to recognises customer at whichever hotel world wide they stay at and offer special deals and offers to regular customers. In turn this allows the customer to build confidence with the MOGH brand resulting in repeat custom and a good brand reputation.
MOGH have to work continually to avoid any cognitive dissonance with customers, which would be customers doubting their purchases in the post-purchase evaluation stage of purchasing and think of switching brands for their next purchase. They aim to avoid this by reassuring the customer they have made the correct purchase and decision by purchasing with MOGH. By successfully doing this MOGH would see positive result in customer confidence regarding the brand and brand image.
MOGH is using social media via Facebook, Twitter and Youtube to create feeds for their hotels. This is a cost effective way of expanding to new customers that may be harder to reach and encourage customers to share their experiences and therefore resulting in branding instead of using direct selling. MOGH recently have moved forward to create a 'Mobile App' to be able to book, reserve rooms and be able to see special offers on the customer's mobile phone. This is reflecting the fact that MOGH is a marketing orientated company as they are seeing the market demand for social media and rising to meet customer needs. Buying using social media such as website like Tripadvisor and Expedia MOGH can stimulate demand for the company. Positive feedback will encourage more custom worldwide. MOGH can also stimulate demand to focus on one particular hotel if needed. For example using social media to help promote their London hotel as London will be experiencing extra travelers this year due to the 2012 Olympics. Social media is a effective marketing tool for MOGH as Schlack (2008) stated companies will often get answers to questions they hadn't thought of asking.
In the hospitably industry word of mouth recommendations is often seen as a good marketing tool to help with branding as customers like to purchase services that have been recommended. Haywood (1989) found that people often see validity in services once a positive word of mouth recommendations have been . However in recent years Kathleen Mortimer disagrees that word of mouth plays an important role in advertising saying that many people are often not 'taken in' by word of mouth recommendations, as it can be uncertain if a company can actually offer the service (Mangold et al 1999). However Mortimer did agree that the use of 'celebrities' is often a very effective marketing tool as the MOHG used, this was due to the service being offered with a personality and a word of mouth recommendation that would appeal to the MOHG target audience,
5.Competition Advantage
Competitive advantage is defined as a when a company sustains profits that exceeds the average for their industry, this is said to be competitive advantage over their rivals. Michael Porter identified two basic types of competitive advantage a firm can possess: low cost or differentiation.
Cost advantage is when the lowest price is offered in the industry and differentiation is where the company will seek to be different from its competitors, this is normally more target market focused. For example, MOHG offers an excellent a personalized service to their customers and always aims to be customer focused. A mission of theirs is to provide the best customer service available and is committed to exceeding customers' expectations by surprising them with the ability to anticipate and fulfill their requirements.
MOHG is very marketing orientated on a international level and aims to achieve their goals worldwide. By using differentiation to gain competitive advantage they are the largest hotel chain to offer a distinctive and different feel to each of their rooms internationally
MOHG main competitors are on a international level also provide luxury accommodation. Below is a list of competitors. MOHG has a strong image within the market. As Porter (1985) stated the best way for a brand to gain the competitive advantage is too target a particular segment to reduce the number of competitors and with this is mind MOHG focuses on the luxury market.
5.1
|Hotel Chain |About |Strengths |weaknesses | |The Ritz-Carlton |Luxury hotel and resorts with |A very customer focused company. It also has|Very high staff turnover rate. Image got | |Hotel |77 properties located in major|major service training operations in its |tarnished in 2009 due to a suicide bomber | | |cities and resorts in 25 |Ritz-Carlton Learning Institute. Prides |in one of their hotels. | | |countries worldwide. Part of |itself on establishing close long-term | | | |the Marriott International |relationships with customers. | | | |chain | | | |Marriott |International hotels with 482 |Operates many franchises with different star|Suffered from debt problems resulting in | |International |worldwide. |ratings, which can appeal to a large market |the image of the hotels suffering. | | | |section. By doing this they are not limiting|Customers choosing to pay to stay at other | | | |themselves too one market segment. It is |chains instead. | | | |repeatedly included on the Forbes Best | | | | |Companies to Work for list, and was voted | | | | |the 4th best company to work for in the UK | | | | |by The Times in 2009. The chain has won many| | | | |awards for customer service. | | |Hilton Worldwide |Global hospitality company. |Famous for a customer loyalty program, |Narrowly focused company making it | | |3,750 hotels with over 600,000|Hilton HHonors, and this is very successful |vulnerable to missing market gaps. | | |rooms in 84 countries. The |with over 30 millions users. A | | | |company owns, manages, and |well-established organization and industry | | | |franchises and brands. |leader in the hotel, hospitality and gaming | | | | |industry. | |
This perceptual map is showing the main competitors on a international level and not focusing on a particular market segment. By using a perceptual map of MOGH competitors it will enable them to see where competitors currently are in the market and help asses who are their closest competitors. This also helps see where the gaps are in the market, this could help MOGH move into over areas of the International Hotel Market, from this perceptual map there is currently a gap in the market for a high quality and low price hotel. This helps MOGH see what new competitors will enter the market as well.
6.Conclusion
In conclusion, the MOGH fully undertakes the marketing actions required to fulfill the CIM definition of marketing that they 'identifies, anticipates and satisfies customer needs profitably.' This is reflected by MOGH being a marketing oriented company internationally, from this report it can be concluded they do this by understanding the competition and having the competitive advantage in the global hotel market. They have successfully done this by recognising the key elements from service marketing mix and promotional mix to satisfy their customer's needs for luxury hotels. MOGH have also shown they are marketing orientated in the past few years but understand the moving market for technology and updated their services to reflect this.
7.Recommendations
In light on the conclusion, I recommend that MOGH should continue to focus their marketing aims on satisfying customers by providing a high quality service. They could also move onto providing a chain on of hotels for a slightly lower cost as the MOGH brand would be enough to sell the rooms, this would help with having the competitive advantage. Overall there are not too many recommendations to make as the MOGH is very successful in being marketing oriented and a currently the one of the market leaders.
8. Appendix
Figure 1
9. References
Berry, L.L. (1984), Services marketing is different, in Lovelock, C.H. (Ed.), Services Marketing, Prentice-Hall, Englewood Cliffs, NJ, pp. 29-37.
Byeong Yong Kim, Haemoon Oh, (2004) How do hotel firms obtain a competitive advantage?, International Journal of Contemporary Hospitality Management, Vol. 16 Iss: 1, pp.65 – 71
Bitner, M.J. (1990), Evaluating service encounters: the effect of physical surroundings and employee responses, Journal of Marketing, Vol. 54, p. 69-82
Booms and Binter. (1995). Using the 7Ps as a generic marketing mix.Marketing Intelligence & Planning. 13 (9), 4-15.
Bowdin, G, McDonnell.I, Allen, J & O'Toole (2003). Events Management. Oxford: Elsevier Butterworth-Heinemann.
Janet D'Angelo (2009). Business Strategies: A Plan for Success. London: Cengage Learning. 226.
De Mooij, M. (2010) Global Marketing and Advertising: Understanding Cultural Paradoxes (3rd edition). London. Sage Publishing.
Dennis J. Cahill (1997). How consumers pick a hotel: strategic segmentation and target marketing . 2nd ed. London: Routledge. 13-21
Drucker P.F. (1999) Management Challenges for the 21st Century, Butterworth-Heinemann, Oxford
Jobber, D. (2010) Principles and practice of marketing, 5th ed. Maidenhead: McGraw Hill Publishing Company
Kathleen Mortimer. (2001). Services Advertising: The agency pointview.
Journal of Service Marketing. 15 (2), 131-146.
L. McTier Anderson and Ruth Lesher Taylor. (1995). McCarthy's 4PS.Journal of Marketing Theory and Practice. 3 (3), 1-9.
Lovelock, C and Wright, L (2002) Principles of services marketing and management, London. Prentice Hall
Philip Kotler, Gary Armstrong (2010). Principles of marketing .London: Pearson Education