Marketing Plan Four Seasons Hotel Essay Sample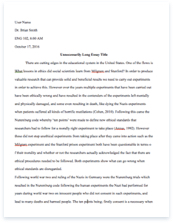 The whole doc is available only for registered users
OPEN DOC
Download Essay
A limited time offer! Get a custom sample essay written according to your requirements urgent 3h delivery guaranteed
Order Now
1. Executive Summary
The Four Seasons Hotels and Resorts firm is dedicated to providing the best service for its customers within the luxury hotel industry. Much admired, and not easily replicated, the Four Seasons culture is firmly grounded in our people – in who we are, what we believe and how we behave. Our goals, beliefs and principles are described in the Four Seasons corporate mission statement.[1]
Four Seasons is considering on opening a 5-star hotel in the area of Lausanne, Switzerland. Taking into consideration the current market and situation in this area, competition as well as external and internal factors we will explore the option of entering this market with a new Four Seasons hotel. A marketing and implementation strategy is then presented along with the target segments in this particular market. Despite being a leader in the worldwide luxury hotel industry, Four Seasons is a newcomer in the Lausanne area and have only one other property with Switzerland located in Geneva. The proposed Four Seasons Lausanne needs to expand on Four Seasons image in Switzerland and not detract from the established name of the Four Seasons Hotel des Bergues in Geneva.
Four Seasons will position itself on the idea that its customers are willing to pay a higher price than what its competitors are currently offering as Four Seasons offers the best service in terms of a large luxury hotel chain. Making customers feel at home when they are travelling is paramount in creating the atmosphere Four Seasons has become to be known for over the past 50 years. Personalized luxury with top-notch service that is unrivaled in the Lausanne area will position Four Seasons Lausanne at the top of the market early on. Why pay more and receive less? At the Four Seasons you get your money's worth and then some, and at the Four Seasons Lausanne you are always at home.
2. Market and Situation Analysis
Market Size
Lausanne and the surrounding region make up an area with around 250,000 inhabitants. The headquarters of Nestlé, the largest agro-food company in the world, are just 20 kilometers (12.5 miles) away and the company's research center is actually inside the city limits. Philip Morris, another food and tobacco giant, has its international management concentrated in Lausanne (for all operations outside the USA). Tetra-Laval, a company of Swedish origin working in the field of fine chemistry, energy and a leader in the packaging of liquids, also has its world headquarters in the area. The Financial Company Tradition, the third largest broker in the world for financial products also runs its operations from our city.
Lausanne has grown in recent years in regards to international business and international companies located there. Businesses find that Lausanne has the entire infrastructure that they need: business lawyers, local offices of the largest auditing and consultancy companies (Ernst & Young, Pricewaterhouse Coopers, etc.). The city is also home to the headquarters of the five largest commercial banks in the country, the BCV (Banque Cantonale Vaudoise) that has subsidiaries abroad and a large insurance company, Vaudoise assurances. The great Swiss banks all have large local headquarters and the business banks of Geneva are only 60 kilometers (37.5 miles) away.[2] There is also a very busy conference center in Lausanne hosting many events every year.
There are numerous hotels with a total of 5,000 beds covering the whole range of categories, styles and atmospheres in the Lausanne city area. For the purposes of this plan we will focus on the upper class, luxury hotels (5 star rating) that are available. Specifically we shall focus on the following three established luxury hotels in the area[3]:
• Hotel Angleterre & Residence
• The Lausanne Palace & Spa
• Beau Rivage Palace Lausanne
Market Growth
The region has been the birthplace of companies that have acquired an international stature. Edipresse is one of the largest of Swiss publishers. The company owns more than 70 newspapers in various European countries. In the new technologies, Kudelski is one of the world leaders in television decoders and Logitech dominates the computer peripherals market (mice, webcams, joysticks). These companies are small multinationals whose development and manufacturing units are dotted all over the world, but they were created in the Lausanne region, which is still home to their management and research centers.[4]
As more multinationals come to Lausanne, they bring with them more business travelers. Between 1999 and 2009 Lausanne itself saw a population increase of 9.9% as it has become a popular destination for not only international visitors but Swiss national as well.[5] As an educational center of Switzerland, Lausanne is home to or nearby some of the top European business schools and thusly has seen an influx of professionals with business backgrounds visiting for educational purposes. Simultaneously, Lausanne is home to many international tourist attractions not limited to the Olympic Museum, Ouchy Waterfront, and Lake Geneva. Market Segments
We can break the luxury hotel market into two major segments, which we will focus on for the purposes of this plan: the executive business traveler and the upper class leisure traveler. Each of these respective segments has very different needs that the luxury hotels attempt to focus on and cater to.
Looking at the executive business traveler first we see that they normally come from an international background and they tend to work for large multinational companies. The average age will tend to be around 45 but will be in a range of 25-65 years old with the an executive level in regards to position within their respective company. This group of people is usually under significant time constraints and requires high-end business facilities made readily available during their stay at a hotel.
Moving on to the upper class leisure travelers we see that they as well tend to come from an international background with an average age of 45 upwards as this demographic will most likely be older couples traveling with children or alone. They tend to live a high quality lifestyle and demand the finest in terms of service and personal taste. This group is looking for organized leisure activities including supervised activities for their children as well as sporting activities such as golf and sightseeing services. With a high demand of service, this segment will look for personalized and unique services to better their stay at a luxury hotel. Current Offerings & Competition Analysis
As aforementioned we will focus on these current offerings with the Lausanne market:
• Hotel Angleterre & Residence
• The Lausanne Palace & Spa
• Beau Rivage Palace Lausanne
Hotel Angleterre & Residence was built in 1789 and remodeled recently in 2002 and contains 75 rooms for its guests.[6] The hotel is located on the shores of Lake Geneva and offers with its large water front terrace a fantastic view on the Geneva Lake and the French Alps. The six unique buildings are disposing 75 completely renovated rooms with lake or park-view and the latest business facilities. Moreover, this hotel is a suitable venue for meetings and conventions offering three meeting rooms with a capacity from 8 to 60 people. All rooms and meeting rooms are air-conditioned and have wireless Internet access. The hotel also has a popular cellar bar and offers activities such as casino gaming, tennis courts, jogging programs, ice-skating and is nearby some of the most popular tourist destinations in Lausanne. The average cost of a night's stay in a room at the Hotel Angleterre is roughly 350 CHF (Swiss Francs) per person per night.
The Lausanne Palace & Spa was built in 1915 and was also remodeled in 2002 and has 119 rooms available.[7] Lausanne Palace is an institution, a meeting place for the citizens of Lausanne as well as for international high society. Since 1980, the Presidents of the International Olympic Committee have consistently taken up residence there. Over the last 15 years, nearly 60 million Swiss Francs have been invested in the various improvements and renovations, including high-tech conference centers and business facilities, new bars and restaurants, the creation of a spa and a large subterranean parking lot. The Lausanne Palace offers a wide variety of activities for its visitors including but not limited to golfing, tennis, hiking, horseback riding, biking and again is located near some of the most important cultural sites the city has to offer. A night's stay in the Lausanne Palace will cost between 440 and 4,500 CHF depending on which style of room or suite is chosen.
Finally, the Beau Rivage Palace Lausanne was built in 1861 and most recently remodeled in 2009 and offers over 165 rooms for its visitors to choose from.[8] The Beau Rivage is also located on the Lake of Geneva and near the Olympic Museum and International Olympic Headquarters in Lausanne. With many of the highest rated restaurants and bars in the area the Beau Rivage provides top-notch service with a unique sense of history. The hotel offers high quality business facilities including over 10 conference rooms as well as a multitude of leisure activities such as golf, tennis, spa services, and boating to name a few. Room prices start at 660 CHF upwards and the hotel offers numerous packages which bundle different activities or sightseeing excursions together.
In general, these three hotels are highly regarded throughout the areas as the best available and generally receive positive reviews from visitors, both business and leisure. Obviously rising and already high costs of staying in such a hotel is always a concern but again the type of customers who stay in or use these hotels' facilities have the means to afford this price for luxury. All three hotels have established names and histories in the Lausanne area and will be difficult to supplant as market leaders as they are so popular and well known.
3. External Environment Analysis – Macroenvironment
Political Factors
In regarding the microenvironment we must take into consideration the PESTLE model and its possible affects on the Four Seasons Lausanne. Switzerland remains one of the most stable political environments worldwide. High levels of security and open borders within the European Union allow for the free movement of people into Switzerland. In regards to transportation infrastructure Switzerland provides one of, if not the best, rail systems in Europe and the world along with multiple freeways that lead into and out of Lausanne. Also, the Lausanne train station directly serves travellers going to or coming from large cities as Paris, Geneva, Zurich, and Bern to name a few. Lausanne also is only 30 minutes travelling distance away from Geneva International Airport. The current tax laws of Switzerland and the region in which Lausanne is located make it an attractive location for international businesses. Economic Factors
The Swiss economy is extremely stable and has been able to survive the global economic crisis with relative ease in comparison to its European neighbors. Swiss currency and exchange rates have stayed stable despite the fluctuations in the US Dollar and Euro respectively. As aforementioned, Switzerland provides a tax paradise for many foreign enterprises and allows for these firms to profit from the favorable tax structure in place. In general the current global economic crisis has put pressure on many industries in regards to expansion yet the travel and hospitality industry is beginning to turn around. International tourist arrivals grew by 4% between January and August 2012 compared to the same period of 2011 according to the latest UNWTO World Tourism Barometer. The resilience of international tourism in a continuing uncertain economy is further confirmed by the positive data on tourism earnings and expenditure.[9] Social Factors
Within Switzerland, and globally, the population is aging and as a result the average age of a business traveller has increased. Many international companies are even hiring older executives in order to tap into this growing employment pool.[10] This older executive crowd will prefer hotels such as the Four Seasons as they may already have experience with the brand as well as the fact that they have the means to afford this type of upscale hotel. Technology Factors
Technological advancement is happening at a break-neck pace and due to this the demand for high-end business facilities and high-speed internet services are demanding that the hotel industry respond and provide the best technology possible for its clients. Many visitors put great weight on technological factors in determining which hotel they choose for their stay, in particular the executive business travelers who are more and more likely to need a mobile workspace with constant internet and telephone connectivity. More travelers are booking hotels through the Internet as well as opposed to the outdated travel agents of the past. Four Seasons already has a state-of-the-art website in comparison to others within the hospitality industry and have a clear advantage in this regard. Environment Factors
As problems associated with global warming and climate change continue to push themselves toward to the top of the global agenda vigilance in regards to environment would be paramount. Especially in Switzerland, which remains a global leader in recycling efforts and staying ''green'' everything pertaining to construction and upkeep would have to be kept as sustainable as possible simply to avoid pressure from local and national authorities and any possible negative reviews due pollution or waste on the firm's part. Taking Switzerland's climate into consideration there will have to be activities and facilities in the Four Seasons to account for Switzerland's actual four seasons. Everything from sub-freezing snowy temperatures to sunny warm days can be expected throughout the year and the hotel will have to accommodate its guests with central heating and air conditioning systems. Air conditioning is not commonplace in Switzerland, or Europe for that matter, but as Four Seasons will be accommodating international travelers it will be required. Legal Factors
Employees in Switzerland earn significantly higher wages compared to rest of the hospitality industry. As the cost of living is higher this is need in order to adequately compensate the employees for their work. The working environment favors the employees as opposed to the employer as unemployment and social programs function significantly in favor of an employee let go by a firm or even an employee joining a firm. Operating costs for a firm are much higher in Switzerland as opposed to other countries. Conversely, higher service rates can be charged and this can and hopefully will balance out the high operating and overhead costs.
4. Internal Environment Analysis – Microenvironment
The Company
Four Seasons has chosen to specialize within the hospitality industry by offering only experiences of exceptional quality. The objective is to be recognized as the company that manages the finest hotels, resorts and residence clubs wherever Four Seasons is located. Properties of enduring value, using superior design and finishes, with support of exceptional personal service have put the hotel chain at the forefront of the industry. Doing so allows Four Seasons to satisfy the needs and tastes of their discriminating customers, and to maintain the position as the world's premier luxury hospitality company.
Four Season's greatest asset, and the key to success, is the hotel's employees. Satisfying guests depends on the united efforts of many and Four Season's success has been achieved through the complete implementation of this dedication to personalized customer service. These beliefs are demonstrated most meaningfully in the way Four Seasons treats its guests, customers, and business partners. Four Seasons ranks in the top 100 companies to work for according to CNN Money.[11] Four Seasons is also pushing global expansion and A new structure for the Toronto-based brand's management team allows the company to be more focused on innovation, as technology and social media are more important than ever.[12] Suppliers
Four Seasons provides some of the best products and services available including but not limited to high-count thread sheets and mattresses so comfortable that customers regularly take them home after their stay.[13] This dedication to excellence will have to be continued in order to keep up with the refined tastes of its visitors.
Marketing Intermediaries
Four Seasons has one of, if not the best, website within the hospitality industry. A highly customizable and interactive website it exemplifies Four Seasons dedication to personalized service as even during this part of traveler's journey Four Seasons attempt to speak directly to the needs of the customer. Based on information provided by a customer and information gathered from previous stays, Four Seasons provides customized packages to each visitor when they book through the website.[14] Competitors
As aforementioned, Four Seasons operates in the upscale luxury hotel industry and as such competes directly with a variety of designer and 5+ star hotels. For more information regarding this particular situation refer to the current offerings mentioned in the Market and Situation Analysis earlier in this document. Publics
Media publics include newspapers and magazines that can publish articles of interest regarding the company and editorials that may influence customers' opinions. Government publics can affect the company by passing legislation and laws that put restrictions on the company's actions. Citizen-action publics include environmental groups and minority groups and can question the actions of a company and put them in the public spotlight. Local publics organizations and will also question a company's impact on the local area and the level of responsibility of their actions. The general public can greatly affect the company as any change in their attitude, whether positive or negative, can cause sales to go up or down because the general public is often the company's customer base. Finally, those who are employed within the company and deal with the organization and construction of the company's product can have an obvious positive or negative affect on Four Season's image.[15] Customers
Four Seasons customers include business travellers, leisure travellers, and event orienteered travelers. These customers demand high service and are willing to pay for it as they have the means to do so. For more information pertaining to the customers within the realm of the Four Seasons microenvironment refer to the market segments located in the Market Strategy section. SWOT Analysis
|Strengths |Weaknesses | |Great website |Not diversified | |Loyal customers |Undifferentiated products / services | |Market share leadership |Lack of innovation | |Strong management team |Aversion to technology as guest service (customer experience in| |Strong brand image |hotel) | |Brand Image | | |Ability to apply technology into the business model (website) | | |Opportunities |Threats | |Partnership with international airways |Strong Competition; difficult entry | |Emerging markets and expansion abroad |Economic slowdown | |Product
and services expansion |Exchange rate fluctuations | | |Lower cost competitors |
|Strength + Opportunity |Weakness + Opportunity | |Partnering website services with preferred airline (Swiss) |Branding products and services with Four Seasons name (i.e. | |Applying brand image to the products customers can take home |Four Seasons mattresses, Four Seasons shampoo) | |Strength + Threat |Weakness + Threat | |Use brand image to enter market as a new leader from the start.|Open a second type of Four Seasons hotel that caters to the | |Four Seasons is known of just not in Switzerland (advertising |large student population in the Lausanne area. Cost conscious | |campaign). |and affordable but with a little bit of the luxury of Four | |Become price leader (i.e. give visitors the most for their |Seasons to get younger visitors interested in becoming | |money; even more than they receive now.) |life-time customers. |
Five Forces Analysis
Currently the hotel industry is going through an upswing despite the general global economic drop-off of recent years. Employment rates remain steady and in some cases they are even rising. With this comes an aging workforce with disposable income. In general the power of buyers is increasing and the cost of switching from one hotel to another is miniscule when we take into consideration that we are in the upscale, luxury hotel market as these customers can afford a change. Fortunately the threat of new entry is low as there are few firms within the hotel industry that could even consider this type of move into the Lausanne market and Four Seasons is the newcomer in this regard. The threat of substitution is low as well as the customers in this market are not looking for an alternative to the luxury hotel option and will not settle for a lower grade hotel option. Power of suppliers is also low, as this does not affect this particular market in any significant way at this juncture. The external force that is most relevant for the proposed Four Seasons Lausanne is competitive rivalry as there are already a few established players in this market and Four Seasons will have to put forth a lot of effort in order to establish a foothold in the Lausanne market. To this point there is also a high cost to leaving the market as building this type of hotel is not an inexpensive venture and it carries some notable risk in this regard.
Four Seasons does have an internationally recognized brand, which simply has not made that great of an imprint in the Swiss market up until now. They will not be coming in as completely new due to the presence of the Four Seasons Hotel in Geneva. To this point, extreme focus needs to be put upon establishing an advertising campaign along the lines of ''Four Seasons is coming to Lausanne'' to give people in the market a connection to globally recognized brand that is Four Seasons. To this extent a partnership with the airline Swiss would be beneficial as it will package the international Four Seasons brand with the regional Swiss brand name and at the same time give travellers from both target segments more initiative to stay at the Four Seasons Lausanne and travel with Swiss saving them time and possibly money. Implementing these two specific initiatives will help the Four Seasons Lausanne avoid simply catching up to where its competitors currently are and put immediate pressure on them instead.
5. Marketing Strategy
Concept
Since it opened it's first hotel in Toronto in 1961, Four Season Resorts & Hotels has continually transformed the hospitality industry by combining friendliness and efficiency with the finest traditions of international hotel keeping. In the process, Four Seasons has redefined luxury for the modern traveller.[16] In order to compete with the existing offerings in the Lausanne market, Four Seasons will have to continue this tradition of luxury hotels. As this market tends to be on the expensive side of the cost spectrum Four Seasons will have a wide range available when it comes to pricing. What is to be considered though is that a cut-cost approach may put the Four Seasons into a lower level in terms of class when compared to the existing offerings. The key is to attempt to be affordable but in doing so not sacrifice the perception of luxury.
Four Seasons already owns and operates a hotel in Geneva, the Four Seasons Hotel des Bergues. Remodeled in 2005, the Four Seasons is still the first choice of world statesmen and global travellers as it blends a revitalized sense of history with the essentials of today's plasma-screen, broadband world.[17] Building on this successful hotel, the Four Seasons Lausanne should offer a similar concept to keep in line with the traditions already set in Switzerland. As in Geneva, Four Seasons Lausanne needs to offer its visitors a wide variety of sporting and leisure activities but more importantly offer supervised children's activities, as this is what the current offerings in Lausanne do not adequately provide if at all.
In regards to business facilities, the Lausanne location must learn from the missteps of Geneva[18] and provide internet services at a more affordable price and must consider the possibility of offering free internet services, at least non-WIFI internet services, as this has grown to become a deciding factor in many people's decision to stay at a particular hotel. Four Seasons Lausanne needs to create the most business friendly atmosphere alongside it's leisure activities to compete with the existing offerings in the Lausanne area. Superior, personalized customer service, which has become the focal point of Four Seasons hotels and resorts worldwide, will be paramount as the price for a an upscale, luxury hotel room demands this time of attention to detail and will keep customers coming back time and time again. Target Segments
Executive Business Travellers
Geographic:International
Demographic: Age 25-65, average age 45; executive level (business) Psychographic:Technology adept, highly motivated; face time constraints Behavioral:Need for high-end business facilities; work/life balance (mobile office)
Upper-class Leisure Travellers
Geographic:International
Demographic: Age 45+; family size 1-4 (married, married with children) Psychographic:Upper class lifestyle; family oriented; high regard for service Behavioral:Enjoy leisure activates (sports) and family activities for their children Offerings and Differentiation
Executive Business Travellers
Product: exceptional business facilities, reward program, cozy and comfortable environment, packaged deals with Swiss airline People: quick and efficient service (top qualified and trained employees) Service: flexible and time saving
Channel:business access website, contracts with multinationals Image: watering hole (business & social environment), tradition (established name)
Upper-class Leisure Travellers
Product: personalized classy experience, package and leisure activities, "buyable" branded products (bed, bathrobe, soap) People: high personalized service (top qualified and trained employees) Service: concierge, extended sport services (golf shoes repair, tennis racket strings) Channel: sophisticated website, direct calls and e-mails Image:high class with personal touch service is expected Positioning
''To executive business and upper-class leisure travellers the Four Seasons is not only a place to spend the night but a place where one can really feel at home. High quality and luxury with complete and personalized service that caters to each and every need of our valued visitors.''
6. Marketing Mix and Implementation
Pricing Strategy
Four Seasons has a dedication to providing the best service possible:
personalized service with every little nuance that we can pick up from the customer through attention to detail expressed from before the stay begins to after it ends. Four Seasons Lausanne will operate in the luxury, upper-class hotel market and can therefore afford to charge higher prices than its direct competitors, as visitors will receive a notably better service experience at the Four Seasons. The target segments in this market have disposable income and can afford to pay extra if it means they will get the best hotel experience available. Setting the price per room per night higher will drive home the confidence that Four Seasons has in its customer service, as they do not need to hide behind cut prices. Product Strategy
The product that Four Seasons offers is a personalized hotel experience where each customer is treated to his or her personal expectation of luxury. As mentioned in the positioning statement previously, Four Seasons wants to create a hotel where its visitors feel at home despite the fact that they are travelling. To this extent, Four Seasons Lausanne will offer branded products such as mattresses, pillows, shampoo, etc. so that its customers don't have to lose the luxury that is the Four Seasons up exiting its doors. This way they will be constantly reminded of what they can experience when travelling for business of leisure in the Lausanne area. Place Strategy
Four Seasons customers will be able to reserve a stay at the hotel through the following channels
o Four Seasons website
o At the hotel (concierge services)
o Through traditional travel agencies or corporate contracts
o Via the Swiss Airlines website (preferred partner airline)
Many of Four Seasons business travellers will be booking flights anyway and thus the option to book a room through a preferred partner airline like Swiss. Four Seasons also can use its website to personally tailor vacation packages to its upper-class leisure guests. Promotion Strategy
As previously mentioned in the SWOT and Five Forces Analysis, Four Seasons must consider a strong initial advertising campaign in and around Lausanne to place their established name in discussions of the luxury hotel industry. People will recognize the Four Seasons name and they benefit from having the Four Seasons Hotel in Geneva. Also mentioned is the partnership with a preferred partner airline such as Swiss, which could help co-market the advertising activities or even co-brand certain vacation packages. Partnering with a local airline such as Swiss will give Four Seasons instant credibility in and around Lausanne as well as further outlets to push the initial offering. Another option would be to set up preferred contracts with the American multinational firms in the Lausanne area as these companies would be more likely to partner with a North American firm such as Four Seasons. People Strategy
Four Seasons top-rate service does not just come out of nowhere, but is implemented across the board through its highly trained and dedicated staff. An executive at Four Seasons once said they did not have a customer service department, as this was every employee's responsibility.[19] From remembering names, faces, and personal habits it must be every employee's job to make Four Seasons the best possible luxury hotel experience their customers can buy. As Switzerland tends to be on the upper end of the wage spectrum it should not be difficult to find people willing to dedicate their time to this way of thinking for a good salary. Switzerland also has some of the top rated hospitality and gastronomy schools in Europe[20] and this could be the starting point for recruiting new, young, and motivated talent. Process Strategy
To keep this strategy simple, it would be best practice for Four Seasons Lausanne to simply adopt the existing processes in place at the Four Seasons Geneva as they have set the standard up to this point for Four Seasons in the Swiss market. Obviously these processes will have to be revaluated on a continual basis in order to improve the customer's overall experience. Four Seasons has built a reputation of providing the best service possible all around the globe and this shouldn't end in Lausanne. Physical Evidence
A team will need to be established to monitor the profitability and operating procedures regarding the preferred partnership with multinational firms in the Lausanne area as well as the partnership with Swiss airlines. These partnerships cannot detract from Four Seasons perceived value and the implementation team will need to work closely with the aforementioned partnership team as to ensure none of the Four Seasons brand is lost or tainted upon market entry.
References:
[1] Four Seasons History . (2012). Retrieved from http://www.fourseasons.com/about_four_seasons/four-seasons-history/ [2] Lausanne, a decision-making centre for the world economy. (n.d.). Retrieved from http://www.lausanne.ch/view.asp?docId=24880&domId=63869&Language=E [3] The 3 best luxury hotels in lausanne. (2012). Retrieved from http://www.fivestaralliance.com/luxury-hotels/631/europe/switzerland/lausanne [4] Ibid. 1
[5] Swiss federal statistical office : Population size and population composition . (2012, August 30). Retrieved from http://www.bfs.admin.ch/bfs/portal/en/index/themen/01/02/blank/key/raeumliche_verteilung/agglomerationen.html [6] Angleterre and residence. (2012). Retrieved from http://www.fivestaralliance.com/luxury-hotels/lausanne/angleterre-and-residence [7] Lausanne palace and spa. (2012). Retrieved from http://www.fivestaralliance.com/luxury-hotels/lausanne/lausanne-palace-and-spa [8] Beau rivage palace lausanne. (2012). Retrieved from http://www.fivestaralliance.com/luxury-hotels/lausanne/beau-rivage-palace-lausann [9] Risi, M. (2012, November 05). International tourism strong despite uncertain economy. Retrieved from http://www2.unwto.org/en/press-release/2012-11-05/international-tourism-strong-despite-uncertain-economy [10] Pestel analysis of the macro-environment. (2007). Retrieved from http://www.oup.com/uk/orc/bin/9780199296378/01student/additional/page_12.htm [11] 100 best companies to work for. (2011, February 07). Retrieved from http://money.cnn.com/magazines/fortune/bestcompanies/2010/full_list/ [12] Higley, J. (2011, December 05). four seasons' global expansion moves forward. Retrieved from http://www.hotelnewsnow.com/articles.aspx/7063/Four-Seasons-global-expansion-
Related Topics