The marketing strategy used by a specific company or business of your choice Essay Sample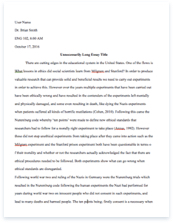 The whole doc is available only for registered users
OPEN DOC
Download Essay
A limited time offer!
Get a custom sample essay written according to your requirements urgent 3h delivery guaranteed
Order Now
The marketing strategy used by a specific company or business of your choice Essay Sample
Recent innovation in digital technologies and Internet has created many opportunities for firms to create value (Lumpkin and Dess, 2004). Launched in 1984, Dell grew to become one of the world's largest Personal Computer (PC) vendors (Al-Mashari, 2002). Dell is currently holding appropriately 17. 4% of the PC market share (Greenemeier and Ricadela and Claburn, 2003).
Unlike other traditional PC vendors such as Hewlett-Packard (HP), Dell strives to provide products directly from manufacture plants to end-user (Hoffman, Czinkota, Dickson, Dunne, Griffin, Hutt, Krishnan, Lindgren, Lusch, Ronkainen, Rosenbloom, Sheth, Shimp, Siguaw, Simpson, Speh, Urbany, 2005). Although, PC market is approaching to mature stage of PLC, there are already many brands exist in the market, for example, Apple, NEC, Sony, HP, IBM, Gateway and Acer. Also, PCs are considering as a specialty goods as people willing to do some researches before they buy and will be bought infrequently.
Moreover, technology development is extremely fast so computers would consider as high involvement goods because it involves relatively high time risk. Dell's objective is to be the most successful computer company in the world at delivering the best customer experience in markets (Dell, 2004). This essay will therefore first analyze how Dell applies its marketing mixes to achieve its objectives in term of 4Ps. Then, due to the fact that Dell's products are augmented with customer service offerings so processes and people of the extended 7Ps and market segmentation will also be discussed. Market Segmentation
Dell segments the whole market largely as follows: Home/Home Office, Small/Medium firm, Government/Institution (Dell, 2004). Although, Dell offers the same computers to all customers, product bundles and customer services are tailored to each market segment (Recklies, 2001). Dell realizes some firms require higher level of technical support than the others. Therefore, Dell specialize its marketing mixes to meet the specific needs and preferences of particular segment. For example, medium-large business customers have an option to employ Dell's employees to manage all IT-related tasks (Recklies, 2001).
This kind of service is very attractive and popular to larger customers because they can concentrate on their own business. Besides that, same products can cross sell to different segments by bundling different services. This strategy result in reducing resources needed to develop a new product. Distribution (Place) First of all, a well-organized distribution channel could lower the inventory level and delivery cost, and make the products available to end-users – when and where they want them (Hoffman et al. , 2005). Dell facilitates corporate Vertical Marketing System (VMS) to achieve channel economies.
The system consists of direct-sales model and Build-To-Order (BTO) operation system which significantly reduce the level of inventory and handling cost (Simatupang and Wright and Sridharan, 2002). As Papadakis (2003) emphasis that values add transformation happens only when someone demands it. Dell therefore adopts Just-In-Time (JIT) philosophy to its operation system (Magretta, 1998). Dell does not have its own manufacture plants but a few small factories to assemble computers from outsourced parts (Papadakis, 2003).
Since price of components often decrease with time, Dell starts order the PC components after the booking is finalized. As a result, Dell can always capture latest the price movement to offer its products (Simatupang and Wright and Sridharan, 2002). In addition to this, newest Dell's annual report (2004) how that inventory turn is only 3 days. In contrast, Gateway (2003), a similar direct marketing PC vendor, requires as much as four times – 12 days of keeping the inventories. As we can see, Dell uses JIT to lower the inventory level and delivery time effectively.
Dell also maintains a good relationship with suppliers to enhance its distribution system. Precise forecasting and order information are vital to suppliers that provide Just-in-time services. Dell shares forecasting information with suppliers so that they deliver right amount of components (Simatupang and Wright and Sridharan, 2002). Strong relationship with suppliers enables Dell assembles computer in only six countries but are made available in more than 81 countries (Dell, 2004). It is clear that Dell cooperate with suppliers to form a huge but effective distribution channel to delivery its products speedily and economically.
Apart from maintaining a good relationship with suppliers, Dell restrict the distribution channel by employing exclusive distribution -only selected retailers can sale the products. In fact, Dell does not have any retailer at all. Any purchase is directly deal with Dell. Customers mainly make orders from Internet, telephone and catalogue (Magretta, 1998). Advantages of direct-sale are that intermediary mark-up is eliminated and Dell has more control over of its products such as pricing and services which will be elaborated later in this essay (Simatupang and Wright and Sridharan, 2002).
To conclude, Dell has an exclusive but effective distribution system which enables Dell reduces its distribution cost and improves customer service. Price Among all marketing strategies, Dell emphasizes the most on pricing. Dell position itself as a low-price PC leader. Dell attempts to obtain market share and expand demand for its product (Hoffman et al, 2005). Thereby, Dell employs price penetration strategy to differentiate itself from the growing PC market. Thanks to direct-sales model which shorten the channel-length, cost savings can pass on directly to customers (McWilliams, 2001).
One downside of penetration pricing is that customers may infer low quality from low price (Hoffman et al, 2005). However, this is not the case here because Dell's products are well reputed for its dependability and reliability. (Kapur and Peters and Berman, 2003). Additionally, low prices could prevent and discourage new entrants and eliminate a competitive disadvantage (Hoffman et al, 2005). Consequently, Dell remains very strong position in the marketplace due to the adaptation of competitive pricing strategy. Product Besides decreasing the cost of products, custom-made PC also provide many benefits to deliver greater value.
Many PC products are product of mass production which provides no customization to individuals (Kotha, 1995). Dell recognized some customers might pay extra features that not needed (Sievanen, 2002). Subsequently, it came up with an idea that every PC should made according to customer specification. The goal of mass customization is to integrate the entire marketing channel to make the product available as exactly what customers want at a reasonable price (Kapur and Peters and Berman, 2003; Pine, 1993 cited in Kotha, 1995).
Thanks to Dell's build-to-order system, every product meets the expectation of individuals, companies and even governments. Hence, consumers are empowered to choose what they exactly wants and pay exactly what they needed (Walter, 2000). Implementing mass customization model enable Dell to increase products benefits, therefore add more value to products (Mylonakis, 2004). Another of Dell's marketing strategies in terms of products is offering multiple product lines. Besides personal computer, Dell also sells inkjet printers and pocket-sized PCs (Park, 2004).
In fact, Dell captured nearly 3% of the overall inkjet market (Part, 2004). Dell applies the same direct-sale principle to all its product lines. Therefore, all of the products inherited the low-price characteristic. Also, products may strategically target in different segments so as to increased visibility of brand and target different segments of customers which will be further discussed later in market segmentation. The low-price feature do reinforce Dell's brand image (Hoffman et al, 2005).
In addition to brand image, increase variety of products could increase profit (David and Lawrencem, 1986). Even if new product sales are not as good as expected, other products would offset those losses (Hoffman et al, 2005). As we can see, Dell expands the market share and improves the brand image by offering different products. Promotion Dell is also keen on market communication (Al-Mashari, 2002). First of all, Dell is continuously advertising in computer magazines and newspapers. This not only enhances and maintains brand image, but also create brand awareness at different market segments.
The advertisements of Dell constantly display the specification of computers and contact details. This created a clear and consistence customer image of the products. They also act as a brand-name refresher for existing customers. Secondly, Dell's promotion sometimes target at small expert groups. Dell often voluntarily sends its computers to hardware experts for benchmarking and comparing with other similar products. This not only increase publicity, but also uses reference group to influence consumer decision (Mehta and Lalwani and Ping, 2001).
As previously stated, PC is high involvement goods; many potential buyers are very conscious to their recommendations. Lastly, expert group involve only small number of people but with great influential power. Thereby, targeting reference group is economically feasible. By effectively targeting small groups of influential users, Dell is able to increase sales while keeping the promotion cost low. Process Although Dell has a very efficient distribution channel, it is not the only area that enables Dell to remain competitive in the marketplace.
Dell also provides extremely streamlined purchase process. Since Dell has no physical store, it relies heavily on its Internet Web sites and telephone to offer pre-sale and post-sale services (Kasturi and Marie, 1998). Dell's Web site allows customers research, purchase and customises their system as well as track their delivery status (Morris, 2001). Moreover, Dell has launched over 5000 customer-tailored Web Site to its large customers. This Web site allows them conveniently access to newest Dell's products and services which may relevant to them (Kasturi and Marie, 1998; Brown et al. , 2000).
Finding and researching are costs of products, minimize those cost could assist customers' decision-making process (Magrath, 1986). Therefore, purchase system integrated comprehensively into its business processes so as to minimize customers' time, cognitive and behavioral effort (Brown et al. , 2000). The best example to illustrate this is Dell. com which generating over $1 million per day in online sales (Kasturi and Marie, 1998). It could be seen that the whole purchase process improve customer satisfaction and experience which have been highlighted by Dell's online marketing efforts. Service In addition to reducing customers' purchase effort, Dell is best at reading its customers' mind and providing a personalised service (Morris, 2001). Customers at all level are encouraged to give feedback and Dell turns day-to-day feedback into better products and services (Dell, 1993). In addition, as previously discussed, larger customers have a customized Web site called Premier Page which automatically gather and display relevance information. All purchase information gathered from Premier Page will be sent to database.
Personalised services is achieved by profiling the customer database which enable Dell to determine customer's buying patterns (Morris, 2001). Followed by the findings, Dell provides personalized special package and offerings for them. Understanding consumer behavior help Dell to establish a strong brand name in different market segments (Barbara, 2002; Goldsmith, 1999). As a customer-oriented firm, Dell also understands that the relationship between producer and customer extends beyond the time of purchase to after-sales service (Kapur and Peters and Berman, 2003).
Dell owns a highly skilled customer support team. In order to ensure consistence customer experience and high level of service quality, every employee is required to attend Dell Learning (DL) where culture of Dell and necessary skills will be taught (Dell takes a walk in the park, 2001). All customer support staffs are very knowledgeable. Therefore, Dell avoided the situation in retailers' sector where sale forces have limited knowledge and so failed to solve customers' problem.
This is evidenced by receiving more than 25,000 technical support contacts daily, 90 percent of calls received are satisfied within 6 minutes. (Downey, 2003). As Goldsmith (1999) states, Personnel can add significant value to the total product or service offering. Having good reputation of customer service has positive impact on word-of-mouth; repeat purchasing and customer retention (Rathnam and Maajan and Winston, 1995). To summarize, Dell views service and support as an ultimate competitive strategy (Bond S. R. and Cummins, J. G. and Shiller, R. J. 2000).
Conclusion In conclusion, it can be seen that Dell utilizes various marketing strategies to sustain its leading role in the contemporary competitive PC market. Clever strategies are enabling the Dell to achieve its objectives. Dell understands various its market segments and adjusts the 4Ps accordingly to meet customer needs. Process and people are also well-managed to enhance customer experience. Clearly, Dell faces many competitions in turbulent PC market, however, by having a comprehensive marketing strategy, Dell can drive steady grow every year.