Micro-Finance Play an Important Role in National Economic Growth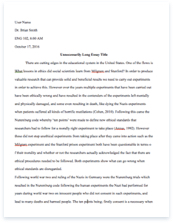 The whole doc is available only for registered users
OPEN DOC
A limited time offer! Get a custom sample essay written according to your requirements urgent 3h delivery guaranteed
Order Now
It is known that there are 500 million economically poor people operating small businesses and micro enterprises. Most of these people do not have access to adequate financial services. Joanna (1999). On this topic review I will discuss about the role of micro-finance in national economic growth by taking Bangladesh and India as example.
Microfinance defined
In most cases micro finance is understood to entail the provision of financial services to micro-entrepreneurs and small business which lack access to banking and related services due to the high transaction costs associated with serving these client categories. (Encyclopedia)
Micro finance programs have two focuses
1. Improving the standard of living of their clients by providing financial services needed to established small business. 2. Expanding local economic activities. Financial services thought to include savings and credit; however, some micro finance organizations also provide insurance and payment services. In addition to this intermediation, many micro finance institutions provide social services including group formation, self confidence development, and among group members training in managements capabilities and financial literacy. Joanna (1999)
The boundaries of micro finance are extending beyond the classic role of financial assistance to the poor, characterized by the Grameen Bank model, due to the continuous extension of financial services offered in micro finance programmes and the ever increasing diversification of clients. Mario and Gianfranco (2006).
History of micro finance
Micro finance, started initially by what is often referred to as a "Civil society", was largely built upon initiatives from non-governmental organizations (NGOs), and co-operative. Grameen Bank, for example, stared as a small pilot project with NGO-features in Bangladesh, in 1976. This financial institution is now serving over six million clients in Bangladesh, with hundreds of replications world wide. Beartiz (2011)
The word "micro financing" is back rooted in the 1970s. Muhammed Yunus, the founder of Grameen Bank, is credited as a micro finance pioneer. Another pioneer in this sector is Akhtar Hameed Khan. (Encyclopedia). Know there are different models of micro finance. With the main activity on providing micro finance service rather than the grand goal of social transformation, today many countries have substantial micro financial sectors. Know a days it is about drawing the benefits of contemporary capitalism down to those with low incomes rather than promoting alternative to capitalism. David and Thankom (2009).
Micro finance and National Economic Growth
There has been a long standing debate over the sharpness of the trade off between 'out reach' (the ability of a micro finance institution to reach poor and more remote people) and its 'sustainability' (its ability to cover its operating costs –and possibly also its costs of serving new clients –from its operating revenues). Although it is generally agreed that micro finance practitioners should seek to balance these goals to some extent, there are a wide variety of strategies, ranging from the minimal profit –orientation of Bancosol in Bolivia to the highly integrated not –for –profit or orientation of BRAC in Bangladesh. This is true not only for individual institutions, but also for governments engaged in developing national micro finance systems. (Wekipedia).
It is known that promoting economic development has various dimension and it is complex. Among these dimensions some are : raising people leaving levels, i.e. their consumption levels of food and incomes, education, medical services, etc, through the establishment of economic, social and political systems and institutions creating conditions conductive to the growth of people's self – esteem which promote human dignity and respect; and improving people freedom to choose by enlarging their choice variables. Getahun (2002).
Generally recognized as a main factor of economic growth, micro and small enterprises (MSEs) contribute to employment, redaction of poverty and distribution of wealth and opportunity in most developing countries. Because of a set of limitations and problems they encounter on their path, however, the potential role of MSEs is often not realized. Most of MSEs lack schooling, capital, grills, technical know-how and information producing at best only and simple products. Netsanet (2009).
It is widely recognized that formal financial institutions leave the poorer population tightly constrained in their access to financial services. On the other hand economic progress relies mainly on access to financial services such as insurance, credit, and savings. Credit unions and micro finance institutions can fill some of the gap, where formal financial institutions fail the large part of the poor population. Alemayehu (2008).
The case of Bangladesh
The model of micro finance in Bangladesh, as it originated at Grameen Bank, involved tiny loans to women with fixed terms and amounts, group liability, weekly meetings, forced payments into a group savings account, and a set of 16 social pledges chanted each week while standing at attention.
But while many in the micro finance industry and outside it equate micro finance with the Grameen model, Grameen itself, as well as the other micro finance institutions in Bangladesh, have quietly re-engineered their model to pursue an expanded vision. The most dramatic shift occurred in 2002, with the introduction of Grameen II, a thorough re-tooling of Grameen Bank's operations. Throughout the past decade, most of the hundreds of micro finance institutions (MFIs) in Bangladesh have followed suit, experimenting with new lending methodologies, products and support services.
Bebbington and Mc Court (2005) define 'development policy success' as the tangible enhancement of the human capabilities of a significant population of other wise disadvantaged people, whether through direct investments and improvements in their assets or through the improvement of the environments in which poor people pursue their well-being. It is clear that micro finance in Bangladesh at least reaches 'a significant population of otherwise disadvantaged people' –people with low and unstable incomes, little or no land or assets, low social status. The extent to which there has been a 'tangible enhancement of their capabilities' is of course a more normative and debuted issue, but on balance the evidence suggests that this is the case, particularly through asset enhancement but also via positive effects on the socio economic environments in which the poor work and live.
Evidence of economic impact
There is evidence that micro fiancé, on average and in general, does have a positive economic impact on clients in terms of income growth and reduced vulnerability although the effects are often small, and all clients do not benefit equally. Further, micro finance raiser per capital house holds consumption for both participants and non participants.
National –level impacts
" We have received a lot of things from the international community, but we have given the model of micro credit to the world".
Prime Minister Begum Khaleda Zia Employment creation by the MFIs themselves –above and beyond the effects on clients has been enormous. The government estimates that there are at least 50,000 credit officer –type positions across the country, and considering their own house holds, many times this number derive their livelihood from the provision of micro finance services. But an important oft –over looked effect of the current industry is its role in creating the next generation of social entrepreneurs.
On the other hand, critics say aggressive lending's has turned micro finance- once touted as a magic bullet against poverty-into a trap for the poor, who straggle to repay loans with interest rates ranging from 20-50 percent. In her attack on the industry, Ms Hasina said: Micro lenders make the people of this country there guinea pig …. They are sucking blood from the poor in the name of poverty alleviation".
Micro finance –In India
India is the second most popular country in the world, whose rapidly developing economy is widening the gap between rich and poor.
As Mahatma Gandhi Said; "India lives in their villages". The development of villages is a pre condition for balanced economic development. The basic requirements of economic growth are saving, investment and expanding market for industrial products ultimately depending upon rural development in general and agricultural development in particular.
Poverty and unemployment are the major problems of any under developed countries, to which India is no exception. In India, 26.1% of the population was living below poverty lien and the overall unemployment rate is 8.5% at the end of the ninth five year plan. This is because of low growth rate of new and productive employment. At the end of ninth five year plan various rural schemes were implemented to reduce poverty and to promote gainful self employment/ employment.
Though poverty reduction has long been a high priority for the government of India, micro finance is still experimental tool in it's over all strategies. India's micro finance experiments are much differ from the more substantial micro finance institutions and programs of its neighbors countries. While MFIs globally and within the region less than 20,000 clients per institution, well managed Indian micro finance institutions already rank top in outreach, despite their relatively young age, with nearly a decade more experience, only Bangladesh institutions reach more borrowers.
The scheme of micro fiancé has been found as an effective instrument for lifting the poor above the level of poverty by providing them increased self- employment opportunities and making them credit worthy. A basic effort of last decade the micro fiancé objective in India has reached at top point similar to Bangladesh.
Conclusion
As a main factor of economic growth, micro fiancé institutions contribute to employment, reduction of poverty and distribution of wealth and opportunity in most developing countries. Because of as set of limitation and problems, however, the potential role of micro finance institutions is often not realized.
Micro finance, on average and in general, does have a positive economic impact on clients in terms of income growth and reduced vulnerability although the effects are often small, and all clients do not benefit equally. Employment creation by the MFIs themselves –above and beyond the effect on clients –is enormous.
Micro finance has achieved much less than what its proponents said it would achieve, but its negative impact some critics have argued. Micro fiancé is just one factor influencing the success of a small business, whose success is influenced to a much larger extent by how an economy or a particular market grows.
Finally, no single impact assessment study can provide an answer to the question of weather micro finance works universally.
Bibliography
1. Beartiz, A. (ed.) (2011) the hand book of Micro finance. Marc,L Case study on Bamboo Micro and Small Enterprises.
2. Cluster Approach for Enhancing the Productivity and Competitiveness of Micro and Small Enterprises /MSEs/ 3. David, T. (ed.) (2009) Micro finance A reader Taylor and Francis. 4. en. Wikipedia/ Wikil/ Microfinance
5. Joanna,L (1999): Micro finance hand book. Washington: The International Bank for reconstruction and Development/THE WORLD BANK 18184 Street, N.W. 6. Mario, Torre and Gianfranco, V (2006) Micro finance. Palgave Macmillan. 7. Micro –financial and the urban poor: The case of Market Towns Development Project (MTDP) Credit Scheme in Dangila Town, Amhara Region. 8. The Performance of Micro Finance Institutions in Ethiopia: A Case Study of Six Micro Finance Institutions. Alemayehu Yirsaw (2008) 9. www. Academic journals. Org/ajbm/pdf/pdf/ 2009/Apr/shastri/pdf 10. www. Ft.
com/cms/s/0/63757d46-0234-11eo-aa40-00144 feabd o.html#axzz21048spqqo. 11. www. gprg.org/pubs/ working papers/pdfs/gprg-wps-041.pdf 12. www. Huffington post. Com/elisabeth- rhyme/micro finance –in-bangladesh –b- 1266759. html 13. www. Jhsph. Edu/research/centers –and –institutes/directory/list. 14. www. Micro finance gate way. Org/gm/document 1.1.5403/ easuring the impact of –micro finance –taking-another look. pdf 15. www. Opportunity-org/out-work/where –we-work/micro finance –in-asia/micro finance –in- India/#. uposNydzuok 16. www.grameen foundation.org/asia/India
17. www.pinnaclejounrals. Com/set up/business/paper 22.pdf.
Related Topics