Mike Jagger Biography Essay Sample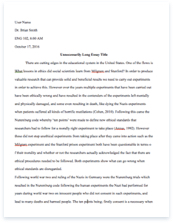 The whole doc is available only for registered users
OPEN DOC
Download Essay
A limited time offer!
Get a custom sample essay written according to your requirements urgent 3h delivery guaranteed
Order Now
Mike Jagger Biography Essay Sample
"Mick" Jagger, has been a household name for many years for his singing/song writing, acting and most importantly, the Rolling Stones. If you have never heard of the lead singer of this 60's band, you probably have. Jagger is well known for his performance style, which is recognized in the popular Maroon 5 song with Christina Aguilera, Moves Like Jagger, and for his crazy costumes during concerts. The band has recently performed Lady Gaga, who is also known for her performance style and stage costumes. Though the band has been around for a while, their contributions to the music industry and scandalous lives have kept their name in the tabloids over the years. Sir Michael Philip Jagger was born on July 25, 1943 in the town of Dartford, Kent, England.
He is the oldest of two sons, and was brought up to follow his father's career path of being a teacher, but from a young age, he had always been a singer. In 1950, he met Keith Richards at the primary they were attending, though they didn't resume their friendship until the 1960s when they met again after switching schools. He had always been a good student and was popular among his classmates, but his love for music overpowered his interest in school. At an early age, he developed an interest in blues and R&B music and started collecting records from those genres. At the age of 14, he received his first guitar.
In 1961, Mick Jagger moved into a flat with Richards and newfound guitarist, Brian Jones. Jagger and Richards explored London's emerging blues scene together and frequently went to Ealing Club, where they met Jones. With two more band members, Dick Taylor and pianist Ian Stewart. They made their first appearance as the Rolling Stones on July 12, 1962. Taylor later departed and was replaced by Bill Wayam and Charlie Watts joined as the drummer. Stewart also became the Stones' road manager, but still played and recorded with them. Jagger and friend, Keith Richards, became the songwriters of the band. They released their first album, The Rolling Stones, in 1964 and made it into the British charts and radio stations that same year.
They also toured in the United States and had multiple chart-topping hits in the U.S. A great part of the band's growing success was due to Jagger's stage antics and sex appeal, which attracted audiences. Despite the band's success, Jagger wanted to explore a solo career and recorded his solo album, She's the Boss, in September of 1984. He made his first solo live appearance in 1985 at a benefit concert for Live Aid in Philadelphia. Mick Jagger recorded three solo albums, Primitive Cool in 1987, and Wandering Spirit in 1993.
He hoped he could gain some more success with his second album, but it was not what he expected. His tour, however, prove to be a success, when it sold out in Japan. Though his tour did well, Jagger accepted the fact that the only way to continue a successful career in the music industry was by getting back together with the Rolling Stones, which he did in January 1989, after he and Richards resolved their differences. Soon after Jagger was back with the Stones, he and Richards wrote songs for their next album, Steel Wheels. In the year 2003, Mick Jagger was knighted, thus making him Sir Michael Philip Jagger.
He was given his knighthood by the Prince of Whales, as the Queen did not see Jagger as an appropriate candidate for the honor of knighthood, and disliked his relationship with her late sister, Princess Margaret. Among Jagger's relationships with other famous people, he as been married a few times. His first marriage was to Bianca Jagger (Bianca de Macias), a former Nicaraguan-born actress and model. They married on May 12, 1971 in Saint-Tropez, France. The couple later separated in 1977 and Bianca filed for divorce in May of 1978 on the grounds of his adultery. During the time of the separation with his first wife, Jagger began seeing model Jerry Hall.
After the Jagger and Bianca divorced and lengthy cohabitation and several children together, Jagger and Hall got married on november 21 of 1990. The had a Hindu ceremony in Indonesia, but Jagger later contested the validity of the ceremony and the marriage was annulled in 1999.
He has had two other wives and a total of seven children. Jagger is still very involved with the Stones and his production company, Jagged Films. He and the Rolling Stones recently released their newest album, GRRR!, and have gone on tour for the new album. During the tour, the Stones performed Gimme Shelter with pop star Lady Gaga. Jagger has made a lot for himself, in both the musical industry and in acting, and seems to remained involved in his career.
Work Cited
Egan, Sean. The Rough Guide to: The Rolling Stones. London: Rough Guides, 2006. Print. Whistler, Vanessa. "Mick Jagger – Biography." IMDb – Movies, TV and Celebrities. N.p., n.d. Web. 15 Jan. 2013.