Opinion on Mark Twain's Essay the Damned Human Race Essay Sample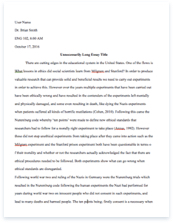 The whole doc is available only for registered users
OPEN DOC
Pages:
Word count: 328
Category: twain
Download Essay
A limited time offer!
Get a custom sample essay written according to your requirements urgent 3h delivery guaranteed
Order Now
Opinion on Mark Twain's Essay the Damned Human Race Essay Sample
I both agree and disagree with mark twains essay. He did live in a different time, however cruelty still exists the same, just in a different age and time. If one analyzes the Human race or all animals, one can find vulgarity in both creatures. To say which is of a higher or lower status because of barbaric qualities both humans and animals both have, cannot be compared properly. Animals do some awful things to each other as well as human beings . Mark Twain just lists human's bad aspects. There are lots of positive aspects of humans, he goes into detail of only the negative aspects of human. If there are bad people, there can also be good people. It's true in these days, and was also true in the time which Mark Twain lived in.
In 1860s, when Mark Twain lived in, there was an American Civil War and this is most likely why he is so ashamed of human beings. there's something he missed about humans One has to look outside of all the bad and evil and recognize those who are becoming vegetarians to save an animal, going green to save the planet, those who become doctors to treat sick people. If we didn't have a moral sense how would we be capable of doing these things? Mark Twain is pointing out to many of the flaws that the human race has, and not enough of the qualities that we posses. these points can go both ways with man and animals, although, I agree on his point about religion. I see where he is coming from completely when he states "Man is the only Religious Animal." He goes on to say how historic people murdered others because someone's religious beliefs didn't fit to theirs ,whereas animals don't murder for religious reasons and never will. his essay is intense and really gets one thinking, it was well written and described in detail.