Patient Self-Determination Act Essay Sample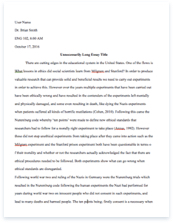 The whole doc is available only for registered users
OPEN DOC
Download Essay
A limited time offer!
Get a custom sample essay written according to your requirements urgent 3h delivery guaranteed
Order Now
Patient Self-Determination Act Essay Sample
The Federal Law passed the Patient Self Determination Act in 1990 and the regulations were taken into effect in December 1991. The law provides adults as well as emancipated minors the right to be informed that either he or she has the right to make their own decision and what medical care or treatment to accept, reject, or discontinue. The law gives the patient the right to chose what they believe is best for them. Advance directives protect the rights of the patient when making a decision. This law protects the rights of health care institutions when the agency has to decide what is best for the patient. Advanced directives include durable power of attorney for health care. This is for patients in case they become mentally incapacitated.
The document appoints an agent to act for a patient in case the patient becomes incompetent and cannot make their own decision. The DNR order, which stands for Dot Not Resuscitate, is another advanced directive. This order is when a patient request not to be given CPR if their heart stops or if they stop breathing. There is also a living will directive which is a legal document that explains what medical treatments or life support treatment that the patient will want in the event that he or she becomes terminally ill. Another directive is organ and tissue donor. This is when the patient has authorized the hospital to remove organs or tissue for donation at the time of their death.