Paul Watson Essay Sample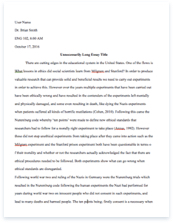 The whole doc is available only for registered users
OPEN DOC
Pages:
Word count: 1338
Category: animal
Download Essay
A limited time offer!
Get a custom sample essay written according to your requirements urgent 3h delivery guaranteed
Order Now
Paul Watson Essay Sample
Paul Watson was born the 2nd of December/ 1950, now at days he is 62 years old. Captain Paul is a Canadian animal rights and environmental activist, who founded (1977) and is president of the Sea Shepherd Conservation Society, a direct action group devoted to marine conservation. Now at days Paul has only 1 child, his daughter's name is Lilliolani Paula Lum who was born in 1980, her mother is Watson's first wife, Starlet Lum. Years later he married Lisa DiStefano, his second wife, who was a former model and also Sea Shepherd's Director of Operations during the Makah anti-whaling campaigns in Friday Harbor. His third wife, Allison Lance, is an animal rights activist and a volunteer crew member of Sea Shepherd. EARLY YEARS:
Paul was born in Toronto; at six years old, he and his family moved to the lobster fishing town of St. Andrews-by-the-Sea in New Brunswick, where he grew up. His father's name was Anthony Joseph Watson and his mother was Annemarie Larsen. When Annemarie died in January of 1964 his family returned to Toronto. In 1960, Watson was a member of the Kindness Club, after trappers killed one of his beaver friends, Watson set out, (at the age of nine), to confiscate and destroy leg-hold traps. He was also known to disrupt deer and duck hunters, and to prevent other boys from shooting birds. In 1967 he left his house to work as a tour guide in EXPO 67 then he went to Vancouver where he worked as a fireman in the Canadian Pacific Steamship Princess Marguerite, at 1968 he joined to the Canadian Coast Guard where he served aboard weather-ships, search and rescue hovercraft, and buoy tender and then in 1969 he signed up as a merchant seaman with the Norwegian Consulate in Vancouver. THE GREENPEACE DAYS
In October 1969, Watson joined a Sierra Club protest against nuclear testing at Amchitka Island. The group which formed as a result of that protest was the Don't Make a Wave Committee, which is known now at days as Greenpeace. Paul Watson continued as a crew member, skipper, and officer aboard several Greenpeace voyages throughout the mid-1970s. According to Watson, in June 1975 during a Greenpeace campaign to confront Soviet whaling, an incident occurred which changed his life. In 1977, Watson was expelled from the Greenpeace's board of directors by a vote of 11 to 1. That same year, he founded his own group, the Sea Shepherd Conservation Society. SEA SHEPHERED CONSERVATION SOCIETY
Sea Shepherd is one or the most important project from Captain Paul, founded in 1977. Sea Shepherd soon established itself as one of the more controversial environmental groups, known for provocative direct action tactics. Watson uses the title of "captain" although, until November 2007, he had never been licensed as a ship's captain. The organization and its activities to halt whaling are the focus of a reality TV series, Whale Wars, airing on Animal Planet. In January 2008 Paul Watson was named by The Guardian as one of its "50 people who could save the planet" for the work of the Sea Shepherd Conservation Society. Charges and prosecutions:
1. 10 days in prison and fined $8,000 for his actions during a Canadian seal hunt protest in 1980. He was convicted of assaulting a police officer. He was also found guilty under the Seal Protection Act for painting harp seal pups red and being on what is known as the "front". 2. Arrested in 1993 in Canada on charges stemming from actions against Cuban and Spanish fishing boats off the coast of Newfoundland. 3. 120 days in jail by a court in Lofoten, Norway on charges of attempting to sink the small scale Norwegian fishing and whaling vessel Nybrænna on December 26, 1992. 4. Dutch authorities refused to hand him over to Norwegian authorities although he did spend 80 days in detention in the Netherlands pending a ruling on extradition before being released. 5. Watson had to leave Iceland after disabling two ships in harbor and turning himself in to the Icelandic police. Kristjan Loftsson of Iceland's largest whaling company told The New Yorker Magazine that Watson is a ''persona non grata'' in that country.
6. In April 2010, the Japanese Coast Guard obtained an arrest warrant for Watson "…on suspicion of ordering sabotage activities against Japan's whaling fleet'', and Interpol has listed him as wanted at the request of Japan. The blue notice asks national police forces to provide information on Watson's whereabouts and activities, but does not seek an arrest. The blue notice has been replaced by a red notice. Categories of offense are described as "Life and health, vandalism/damage". 7. In May 2012, Watson was detained by German authorities after he arrived at the Frankfurt Airport based on a request from the government of Costa Rica. The charge stemmed from an altercation in 2002 in which Sea Shepherd contends that the other vessel was shark finning in Guatemalan waters. Members of the other involved ship said that Sea Shepherd was trying to kill them. Watson was charged with violating navigational regulations.
The conflict took place during filming for the documentary Sharkwater. 8. On May 21, Watson was released on bail of €250,000 but must report to police in Frankfurt on a daily basis but he couldn't went out from Germany. In June, Costa Rica formally requested Watson's extradition from Germany. In July 2012 Paul Watson broke the conditions of bail and fled Germany, resulting in a German court ordering his immediate re-arrest. It is understood the statute of limitations on his Costa Rican charges will expire in June 2013. 9. On August 7, 2012, Interpol issued a Red Notice for Watson, under the categories life and health and fugitives, in relation to his flight from German authorities and the charges in Costa Rica.
His current whereabouts are undisclosed. Watson plans to stay at sea to avoid arrest. Watson insists that Sea Shepherd will continue to do what they have been doing, with or without him. ACTIVISM
Over the years, Watson has exhibited a remarkable diversity in his activism.
1. Being a co-founder of Greenpeace in 1972.
2. Participating at Greenpeace International in 1979.
3. Founder of Sea Shepherd in 1977.
4. Watson was a Field Correspondent for Defenders of Wildlife between 1976 and 1980.
5. He was a field representative for the Fund for Animals between 1978 and 1981.
6. Representative for the Royal Society for the Protection of Animals in 1979.
7. He co-founded Earth force Environmental Society in 1977 and Friends of the Wolf in 1984.
8. Watson's first affiliation with the Sierra Club was in 1968 and he has remained a Sierra Club supporter ever since.
9. Watson was elected to the National Board of the Sierra Club USA serving as a director from 2003-2006. Awards and Commendations
Watson has received many awards and commendations over the years: 1. He was made an honorary citizen of the Florida Keys in 1989. 2. In 1996, Watson was awarded an honorary citizenship to the French town of St. Jean Cap Ferrat. 3. Toronto City TV's Environmentalist of the Year Award for 1990. 4. Genesis Award in 1998.
5. He was enrolled in the U.S. Animal Rights Hall of Fame in 2002. 6. He was also awarded the George H.W. Bush Daily Points of Light Award in 1999 for his volunteer efforts with conservation activism. 7. He was chosen by Time Magazine as one of the environmental heroes of the 20th Century in the year 2000.
WATSON AS A WRITTER
1. Shepherds of the Sea (1979).
2. Sea Shepherd: My Fight for Whales and Seals (1982).
3. Cry Wolf (1985).
4. Earthforce! (1993).
5. Ocean Warrior (1994).
6. Seal Wars (2002).
Conclusion:
I decided to make my report about Captain Paul for all the admiration he causes on me, because all the different, some of them difficult other victorious situations he have been living and overcome, because his grate interests on the marine world conservation.
Information Sources:
1. http://www.seashepherd.org/who-we-are/captain-watsons-biography.html 2. http://en.wikipedia.org/wiki/Paul_Watson