Peanut Corporate of American Essay Sample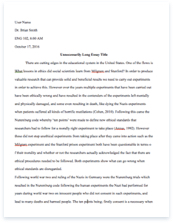 The whole doc is available only for registered users
OPEN DOC
Download Essay
A limited time offer!
Get a custom sample essay written according to your requirements urgent 3h delivery guaranteed
Order Now
Peanut Corporate of American Essay Sample
1. Using the stakeholder typology model, identify and describe the important stakeholders for PCA in relation to the privacy issue. What is the nature of their claim? Discuss whether and how the company chooses to respond to these claims.
Introduction: it has been proved that it is crucial for organisations to communicate with their stakeholders that could develop and protect their reputation. And managers need to think very strategically about their business overall and how they can effectively communicate with their stakeholders, such as customers, investors, employees, members of communities in which the organization operates (Cornelissen, 2011). To the Peanut Corporate of American (PCA), which produced blanched, split, granulated, roasted peanuts and also peanuts butter and so on, sell peanut products to other manufacturers rather than consumers directly, its stakeholders could be customers who buy the peanut products, investors who invest on PCA, for example, shareholders, employees who work for the company and suppliers who provide materials that company needs, government political groups who set regulations on the company trade associations who are related to trade issues. The following figure is the model of stakeholders in strategic management.
Governments investors political groups
Suppliers organization customers
Trade associations employees communities
The stakeholder management recognizes the mutual dependencies between organizations and various stakeholder groups- groups that are affected by the operations and performance. Any group or individual who have legitimate interests in the organization should be considered as stakeholders which can affects and be affected by the achievement of the organization's purpose and objectives. According to the material about PCA, a lot types of stakeh olders appeared. Equity stakes, the direct 'ownership' of PCA, Rupert Parnell. Economic or market stakes, who have an economic interest, customers who buy and consume the peanut products, employees who work for PCA, in the material some employees claimed that the company has a poor working condition and pay. And influencer stakes such as government, in the material, congress released documents obtained the course of investigation of the crisis, FDA FBI, such organizations which have interests as consumer advocates, governmental agencies, these organizations are not financially affected but have a moral interests towards PCA have the capacity to mobilize public opinion in favour of, or against the corporate performance.
Since such salmonella crisis happened, the most important victim influenced by this crisis is the consumers who directly influenced by their peanut products including people became sick and whose loved one died as the result of eating PCA's peanut products. Next is the customer who buy the product, people don't trust their product as well then there was a sharp drop in sales for peanut products and employees who suffered from bad working condition and pay now even lose their jobs and of course equity stakes the CEO need to make huge compensation for the victims. The various stakeholders of the organization need to be identified and relative communication should be provided accordingly.
For example, investors like shareholders need to be provided the financial reports and customers need to be provided of the information about the product. From this point of view, PCA were not responsible, first of all, PCA should provide safe food for customers and after the crisis happened, PCA should come out to report which products customers cannot have since they have salmonella and spokesman should tell media what happened since customers were confused about the whole issue. They didn't know the truth. As long as the effective communication between stakeholders and organization are delivered, good relationship are established, good reputation can be developed and maintained. Stakeholder salience model:
The more salience and prominent stakeholders have priority and therefore need to be actively communicated with. According to three key attributes power, legitimacy and urgency. Salience stakeholder model
Company should develop communication strategies to most appropriately deal with each stakeholder. For example, dominant and definite stakeholder, need to be communicated with an ongoing basis. Such as newsletter, corporate events and an intranet for employees, advertising and promotional campaigns for customers and financial reports, investor briefings and the annual general meetings for shareholders. Important stakeholders s uch as customers, employees, suppliers and shareholders, in any case need to be listened to and may also need to be actively involved in the decision making of the organization. Three strategies: informational strategy, persuasive strategy and dialogue strategy.
Evaluate the handling of the PCA privacy issue crisis management : include in your evaluation an analysis of the issue and the company's response strategy. Suggest an alternative approach that you think would bear more positive results for the company and its stakeholders. Overall, the strategy PCA used to the salmonella crisis is irresponsible to all the stakeholders. In the face of salmonella crisis they shouldn't keep silent and just simply declare bankruptcy. Firstly, to one of the most important stakeholders, customer which is the dependent stakeholder, who is not powerful but legitimate and urgent since they became sick and even died as the result of eating PCA's peanut products, it is very urgent and also a responsibility to tell them what product have salmonella they cannot eat and in order to maintain the reputation of the company they should be concerned and considered in the first place since they have great interest in the organization. They were confused what product they can eat and which they could not.
If they want to go on business in the first place they should downplay the issue tell the public the issue is not that serious and most person infected with salmonella recover without treatment. Then they should tell people what happened in the plants make a clarification instead of making a sale of the dangerous products which is totally wrong and when they found the illegal plant in Texas they should make a apologise since it is transgression crisis which is intentional and internal.
They should make a full apology and remediate the people who are affected by the salmonella crisis and tell the media to announce how much money they spent and aid they offered to compensate then using the repentance asking stakeholders and the public for forgiveness finally use rectification to promise that this kind of misdeed never happen in the future. In face of the media and public pressure the organization should definitely come out of one spokesman and make a clarification apology and a serious of strategies since because of the modern communication and information technologies, people are increasingly aware of the issue and risks associated with organizations and their industries. Being prepared is half battle and skills in communication effectively and responsively, and about take actions to contain the crisis and limit any negative consequences for stakeholders and for the company and its reputation.