Pestle Analysis of Easyjet Essay Sample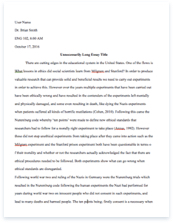 The whole doc is available only for registered users
OPEN DOC
Pages:
Word count: 687
Category: airline
Download Essay
Get Full Essay
Get access to this section to get all the help you need with your essay and educational goals.
Get Access
Pestle Analysis of Easyjet Essay Sample
OPPORTUNITIES
Government grants permission to purchase new Aircrafts. Government guidance and assistance available to travel and tourism businesses. European Countries Collaboration and good relationship making EU politically stable. This stability is a significant advantage for the growth of Easyjet THREATS
Airlines which fail to comply with strict carbon emission limits will face fines from the Environment Agency, the government has announced. BBC news Wednesday, 4 March 2009 Government enforces rules on airlines company to apply expensive technological solutions to detect terrorists for passenger security Economical Factor
Despite the global recession the Easyjet is making significant profits. Easyjet was able to offset half the impact of higher fuel cost and deliver pre-tax profits of £123m. 20082007Change
Total revenue (£ million)2,362.81,797.231.5%
Profit before tax – underlying (£ million)123.1191.3(35.7)% Profit before tax – reported (£ million)110.2201.9(45.4)% Pre tax margin – underlying (%)5.210.6(5.4)pp
Return on equity – underlying (%)7.613.6(6.0)pp
Basic EPS – reported (pence)19.836.6(45.9)%
Easyjet annual report and accounts September 30th, 2008
Economic down-turn people are more price sensitive in their consumption. The low-fare strategy of Easyjet is exploiting the demands of the customers to travel at cheaper prices. Currency exchange rates can also effect the company economically however the recent decline in the value of US dollar as compared to Euro is paying off Easyjet. EASYJET PLC CHAIRMAN'S STATEMENT Feb. 2009
http://www.easyjet.com/en/News/agm_chairmans_statement_feb_09.html
Moreover, any changes in the European Commission rules regarding compensations and reimbursements to the passengers, labour laws or taxes can have viable financial impacts on the Airlines industry. One of the most important factor is the Fluctuations in fuel market price as its influences the airline business. Soaring fuel costs recorded their highest price of $147 a barrel in July 2008. As a result several airlines that include Aloha, ATA, Frontier and Skybus closed their operations in 2008 but as the oil price drops airline profits soars. On April 2009 US crude closed at $48.39 a barrel, while London Brent close at $48.44 Boilerjuice [2 Apr 2009]
http://www.boilerjuice.ie/news/277/Crude+oil+prices+down+$1+a+barrel.html
Social And Demographic
During recent years there is a viable change in the life style of the people. People now a days travel more either for their holidays or businesses. The emergence of low cost airlines and their business models have fostered several changes within the tourism and travel industry as well as are having a tremendous impact on travellers' behaviour. This increase in the travelling has a positive impact on the growth of various airlines. The development in the tourism industry especially in Europe over the past few years reflects this fact. Cultural changes towards travelling will benefit towards the growth of Easyjet.
Technological Factor
The rapid development in the technology can have significant effects on the growth and operations of the company. The use of internet enables the company to operate more efficiently and it also opens new ways for the customers to know about various holiday spots and locations. The development of e-commerce enabled 95% of Easyjet's customers to buy tickets online and Easyjet has become Europe biggest internet air ticketing retailer even though Web booking systems made market prices transparent. In addition, the company also introduced Internet check in service, Check'N'Go, for the convenience of their customers. easyJet has to keep track of technological developments in the field of e-commerce and aircraft manufacture in order to gain a competitive advantage.
Legal Factor
CAA regulations on charges relating to take-off and landing charges at airports. Lack of take-off and landing slots makes it difficult for carriers to find suitable airports.
Government regulation obligatory for BAA to change airport regulation system for travelling "Public(customer) To Come First"
Department of Transport [Monday 9 March 2009 07:00]
http://nds.coi.gov.uk/environment/fullDetail.asp?ReleaseID=394873&NewsAreaID=2&NavigatedFromDepartment=False
•Terrorism forces Government baggage restrictions for passengers at airports
BAA news [04 January 2008]
http://www.baa.com/portal/page/BAA%20Airports%5EMedia%20centre%5ENews%20releases%5EResults/5b8a376a36547110VgnVCM20000039821c0a____/a22889d8759a0010VgnVCM200000357e120a____/
Environmental Factor
Recently global warnings are one of the top concerns. Aviation generates 3 percent of all carbon dioxide emissions in the 27-member bloc. EU's Emission Trading Scheme for aviation come into force from 1 January 2012. The purpose of this EU-wide scheme is to cap emissions from aviation and this will come