Teen Pregnancy Persuasive Essay Sample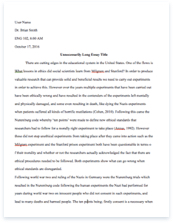 The whole doc is available only for registered users
OPEN DOC
Download Essay
A limited time offer!
Get a custom sample essay written according to your requirements urgent 3h delivery guaranteed
Order Now
Teen Pregnancy Persuasive Essay Sample
Arina: Good morning to our English teacher, Pn.Asha and my fellow friends. First of all, I'm Arina as the leader and this is wendy, shirlyn and Azlina. Today, we're going to talk about teenages' issues that always happened around us and finally we chose the topic of "Teen Pregnancy". Let's start with wendy, what do you think about Teen Pregnancy, is it good or bad?
Wendy: I against Teen Pregnancy.There is no way one could consider teen pregnancy is a good thing. Far too many lives have been damaged due to teen pregnancy in the past. The teen for one must make adult decisions regarding the infant, thereby taking away the joy of being a teen. The infant may pay a large price by being raised by a child as well. Both of these would cause life long problems. Few teens can financially support a child after its birth but it is important to stay in school and not get pregnant so the person can gain educational and job skills. It is important that a person can be somewhat mature before pregnant. This can prevent a lot of problems that could be experienced in the future.
Arina: I agreed with you.They just threw away their precious youth like that and I think teen pregnancy is getting out of hand, kids are having sex way too young, they are not ready to raise a child. I am tired of seeing grandmothers raising their children's children. What about your opinion shirlyn?
Shirlyn: For me teen pregnancy is a disaster. Every baby is a blessing. However, teen pregnancy is a not a good thing. Teens are not emotionally of financially ready to be parents. They need time to mature, and learn how to take care of themselves before they can properly take care of a newborn. Often that job falls to other family members, which is unfair to everyone. Teen pregnancy is also harmful to many. Teen pregnancy not only negatively affects the young mother, but also the child. A young mother is less likely to take care of herself as she should during her pregnancy. This leads to more issues once the baby is born. The child is more likely to grow up in a low-income family.
Arina: But I think the teenagers must have their own reason for what they had just did. *sigh* It's tough being a kid and growing up in today's world. It's almost like you are expected to have the necessary life skills to survive despite the fact that your parents, teachers and family may not have taught you any to begin with. But you are expected to have them and survive anyway. It seemed to me that young people are being thrown under the bus and being blamed for not having life skills or the ability to make decisions such as preventing pregnancy. It is hard enough when you are an adult to make some of these decisions.
Azlina: Ya, sometimes young people can't think straight because they're stucked between two choices. It is easy for us to be outraged when we read of reports of babies found buried, dumped in garbage bins, abandoned at mosques or temples, and wrapped in plastic bags and left to die. We look for people to blame. We blame parents, teachers, the education system, pornography. We moan about the lack of religious and moral fibre. And ultimately our eyes and fingers fall upon the girls themselves.These girls are victims of an environment created due to our continued neglect of issues about sexual health such as ensuring the availability of proper sexual reproductive health education and services.
Wendy: Totally agreed with you. We cannot blame them for what had happen. Moreover, there is no government healthcare facility offers abortion services for unwanted pregnancies or even condoms and sexual health information for singles and unmarried couples. Sex education to our children comes in a confused cornucopia of conflicted and convoluted messages and is knee deep in moral and religious language.We depend on blind luck for our young to know right from wrong in religious, moral and social norms. "When I grew up, I didn't need all of this and I was still able to live, marry and have kids" is a frequently heard comment from detractors of sex education.
Shirlyn: Futhermore, reality and pragmatism seem to have no place when dealing with issues of sex. Yet, we have so little tolerance for mistakes and are all too ready to judge and punish those who trip and fail.Today, there are more girls and teenagers living in fear as a result of an unwanted pregnancy. Most of them cannot afford the necessary procedure and they will increasingly resort to unsafe abortions.
Azlina: Sometimes this will cost them their lives. Some will carry their pregnancy to term and end up on the statistics of the Ministry of Health. There will be some girls who commit suicide which will make the situation worsen. We need to summon the courage to provide relevant sexual reproductive health services for all and not just those who are married. Let's not sacrifice our young women and girls on the altar of self-righteousness and misguided ideals.