Principles of safeguarding and protection in health and social care Essay Sample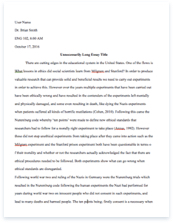 The whole doc is available only for registered users
OPEN DOC
Download Essay
Get Full Essay
Get access to this section to get all the help you need with your essay and educational goals.
Get Access
Principles of safeguarding and protection in health and social care Essay Sample
Physical abuse is when someone hits you or hurts your body. Sexual abuse is when someone touches your body in a way you do not like, sexual abuse can also be when someone wants you to touch them or to wanting you to have sex with them when you don't want to. Emotional abuse is when someone keeps saying hurtful things that upset you. Financial abuse is when someone takes your money or belongings from you without your permission, someone who is committing financial abuse may also force you to give them things or spend money that you don't want to spend. Neglect by others is where the people that are supposed to support and look after you don't give you the right care and support you need. Institutional abuse is where kind abuse is happening to someone in a confined care facility. Self neglect is where an individual fails to attend to their basic needs.
Possible indictors of physical abuse are cuts, bruises, burns, grip or restraint markings, black eyes, bite marks, broken bones or fractures that are not consistent with the explanation offered, spotty balding. It isn't just the obvious markings you can see that are the symptoms of physical abuse there is also the behavioural side of it which could be running away attempts and fear of a member of staff or care home, describes self as bad and deserving to be punished, may flinch if touched unexpectedly, extremely aggressive or withdrawn, abusive behaviour and language, poor sleeping patterns, fear of the dark, frequent nightmares, drug/alcohol misuse and suicide attempts. Possible indicators of sexual abuse are loss of sleep, unexplained and unexpected mood swings, unwanted and unexpected pregnancy, bleeding from intimate areas, bruising, soreness, torn clothing, unwanted touching/ groping, sexual transmitted diseases, pelvic pain and eating disorders.
Possible indicators of emotional/ psychological abuse are unexplained fear, depression, confusion, loss of sleep, unexplained and unexpected mood swings, withdrawing from situations, loss of self confidence and self esteem, Isolation from friends and family, Increased anxiety, the feeling of guilt and shame, lack of trust, self blaming, avoiding eye-contact, telling lies, aggressive behaviour, emotional instability and suicidal attempts. Possible indicators of financial abuse are unexplained withdrawals from bank account, unusual bank activity, unpaid bills, and unexplained shortage of money for food and clothing, fraud, theft, the person saying they think they may be being exploited, belongings and valuables going missing. Possible indicators of institutional abuse are name calling, inappropriate ways of addressing and care for others, lack of consideration and physical care, inflexible and non negotiable systems and routines.
Possible indictors of self neglect and neglect by other are malnourishment or over nourishment, dehydration, confusion, inappropriate clothing, under or over medication, skin sores, poor hygiene, untreated health problems hazardous, unsafe living conditions/arrangements, unsanitary and unclean living conditions, an injury that has not been cared for properly, poor coloration, sunken eyes or cheeks, the Behavioral Signs from being neglected are Fear; Anxiety; Agitation; Anger, Isolation, Depression, Non-responsiveness, Contradictory statements; Implausible stories, Hesitation to talk openly, Confusion and disorientation
Factors that can contribute to an individual being abused that that the person may suffer from mental disability, not having the mental capacity to understand what is going on, isolation, being secluded or vulnerable, staff having lack of training, someone abusing their power over someone else, stress from previous abuse, mental illness, lack of self confidence and self esteem.
It is the person that has witnessed or suspects that the abuse is or has happened to report it to the appropriate persons, such as your line manager or higher up the chain of command if you cannot reach your manager or if your manager appears to have done nothing about it. You can also even go to the police or CQC if you feel that the matter is not being taken seriously. Record the facts not your opinions on the matter. Do not judge and do not tamper with evidence.
When someone tells you that they are being abused you should always follow your company's policies and procedures, listen and not to judge or asking leading and closed questions. Let the person tell you in their own words what has or is happening. Give reassurance to the individual and take the accusation seriously it may have taken the persons to build up a lot of confidence to speak out. Record it on the appropriate paper in the appropriate way and you should always date and sign the paperwork, if there are any witnesses then get them to also sign and date. If possible take pictures for evidence.
To ensure that the evidence of the abuse has been preserved record the facts immediately, report exactly what has been said to your manager ad make multiple copies and store them somewhere safe where no anyone that doesn't need to know can see them. Do not tamper with any evidence or put your own thought into the accusation.
National policies and local systems relating to safeguarding and protecting adults from abuse are no secrets 2000, equality act 2000, equal opportunities act 2010, human right act 1998, metal health act, mental capacity act 2005, CRB checks, quality care commission and safeguarding vulnerable adults 2013 (renewed) safeguarding vulnerable adults and safeguarding training, employers policy on protection/ safeguarding, multi-agency adult protection arrangements.
The difference agencies and their roles are the police where they would hold the person (people) accountable for their actions, the police will work closely with partners for most of the suitable action, effectively work alongside with partners such as the care company to safeguard the adults, to preserve and secure evidence, take special measures to be put in place to help the vulnerable person though the court process, to take the accusations seriously and professionally, to investigate it thoroughly, professionally and empathetically. The staff, volunteers and organisations will always ensure the persons safety, to be aware and follow the policy and procedures, to work alongside each other and the police, to put the individual first and to empower and support people to make their own choices.
A report of a serious failure to protect individuals from abuse is the Jimmy Savile case; this is the latest case of a failed system. On hospital wards and in his dressing rooms he was able to abuse children, nurses off the hospital ward knew what was happening but told the children to pretend to be asleep when he came to visit. It was believes that someone with such status, power and authority wouldn't abuse this power and sexually abuse children. When people came forward and try to make allegations against Jimmy Savile they were not believed. Winterbourne View was another case where allegations of abuse was made but it wasn't until the BBC's Panaroma series came out on the TV showing the staff of Winterbourne pinning down service users, slapping them, repeatedly taunting and teasing them, service users being does with cold buckets of water, staff at winterbourne was not trained properly and because of this major incidents and accidents were not being filed & reported properly and staff did not know how to respond appropriately to allegations that were made.
The likelihood of abuse being reduced when working with person centred values is gaining their trust, treating the people with respect and dignity, to discuss with that person what they want, when they want it to happen and how they would like to do it. When encouraging active participation let them make their decisions for themselves or make decisions with them but let them have control over their own lives. With promoting choice and rights empowerment is about taking control of your life even if it is a small thing such as breakfast, we all have the right to make our own decisions in our lives.
Anything that puts another person at risk is an unsafe practice such as, not following policy and procedures properly, not reading and following support plans, staff having lack of training, staff thinking or and carrying out short cuts on support people, not giving reading and administering the correct medication, poor manual handling, not disposing of waste properly and not cooking food to the correct temperature.
All unsafe practices that are being carried out must be recorded and reported to your manager so the person can be stopped before either their selves of the person being supported gets injured. You could also talk to your other colleagues to see if they have the same concerns as you.