Project Report on Packaged Drinking Water Plant Essay Sample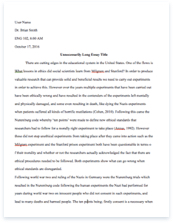 The whole doc is available only for registered users
OPEN DOC
Pages:
Word count: 1218
Category: water
Download Essay
A limited time offer!
Get a custom sample essay written according to your requirements urgent 3h delivery guaranteed
Order Now
Project Report on Packaged Drinking Water Plant Essay Sample
INTRODUCTION
Water is life and it is the major component of human body, however there is always acute shortage of pure, hygienic and safe drinking water in major parts of the world. Packaged Drinking Water and Mineral water is the water which is bottled after treating potable water through various scientific process which makes the water free of harmful bacteria, viruses etc. and make is fit for human consumption.
MARKET POTENTIAL
With the increasing awareness and consciousness for health and hygiene, and also due to the increasing standard of living there is a great demand of safe and hygienically processed and packed drinking water. Therefore in purview of this there is a good market of Packaged Drinking Water or Mineral Water Bottles in Niamey which is the most populated city and the economic capital of a West African country, Niger and also in the other potentially developing district and towns of Niger.
At present there are around 6-7 brands of Bottled Mineral Water viz.Telwa, Rharous, Jirma, Lafi, Evian, Perrier and some other occasionally imported brands, out of these only Telwa has the manufacturing facilities close to Niamey, the plant for which is located at Koure, around 65 kms from Niamey and Rharhous is the second brand whose manufacturing facility is located at Agadez, around 1000 km from Niamey, all other brands are imported and are 30-100% more costly then local brands and have very niche market.
There is a good profit margin and negligible competition in the market and the 2 local brands i.e. Telwa and Rharhous are not able to cater the increase market demand, because of the following reasons :- 1. In case of Telwa whose manufacturing plant is located at Koure, around 65 kms. from Niamey there is no power supply and the plant runs on Genset, so there is frequent breakdown and limitations in continous running of plant, also there is issues related to procurement of Raw Material, as most of the raw materials are imported from Gulf and there is no seriousness in running of business by the top management, as they don't face competition, because of these major issues there is frequent breakdown in production and supplies, even though this brand is most popular and well established in the market among the local brands.
2. In case of Rharhous, the manufacturing facility is located around 1000 kms. from Niamey, so the company is always facing the logistics and costing issues, also the quality and taste of water is not readily accepted by the consumers, as the water taste very hard and tasteless.
However they take the advantage of the short supply of the other brands. Therefore this is the right time for venturing into and establishing a new Plant for manufacturing of a Bottled Water manufacturing unit in this region and getting the advantage of demanding market and thus getting encashment of efforts. The targeted customers are Hotels, Restaurants, Super markets, Business offices, Government Offices, Embassies, NGOs, Residential buildings, Hospitals, Pharmacies, General stores etc.
LOCATION OF LAND FOR PROPOSED PROJECT
1. The plant should be strategically located within the outskirts of Niamey as near as possible from the city, which is the major market, also with the strategic location we can cover the market upto the diameter of 1000 kms. by utilizing the empty trucks which are going out of Niamey to the the nearby countries, this way we will be able to cover wide areas with maximum population coverage. 2. There should be water table passing below the land selected for project, so that when bore well is dug, plenty of water is available, also the quality of water should be of good quality free of chemical contaminants & pathogenic micro-organisms and should be soft water, if the TDS of water is below 100 ppm and taste is soft, its favourable for further treatment and reduce the treatment cost.
3. The project site/land should not be close to any kind of industry which can leach harmful chemicals and pollutants in the land and polluting the water sources. 4. There should be no public drainage/gutter passing nearby the proposed land for project, as it can cause microbiological quality issues. 5. There should be 3 Phase Electric power supply available for the proposed site. 6. The land should be easily accessible for entry of heavy vehicles.
FACILITIES & MACHINERIES REQUIRED
1. Bore well with 5 HP Pump and 1.5 to 2 inch pipeline with arrangements for dosing chlorine. 2. Food Grade Plastic/FRP/Concrete tiled Water Reservoir of capacity 40 cubic meter for storage of pre-filtered raw water at least 3 ft. above ground level. 3. Raw Water Filtration & Processing Plant designed as per the quality of raw water sample obtained and it may include all or any of the following i.e. Sand Filtration, Carbon Filtration, Deionization Chamber, Micron pre-filter, pH Correction system, Primary Storage Tank, Final Micron Filters, Ultra filtration System, Reverse Osmosis System, U.V.
Treatment, Final Storage tank and Ozone dosing and re-circulation system or any other latest available technology for water treatment, with automated and user-friendly operating systems, durable life and easy for maintenance. 4. PET Preform Stretch Blow Molding Machines either Semi-automatic, partially automatic or fully automatic based on targeted production and availability of manpower and cost, for blowing the PET Preforms into PET Bottles from 300 ml. to 2 or 5 litres.
5. Fully Automatic Bottle Rinsing-Filling-Capping Machine for filling arrangement of bottle from 200 ml to 2 ltrs. of speed upto 60 BPM with suitable length of infeed air conveyor & output S.S.Belt conveyor, Inspection Station, Shrink Tunnel, Collection Table etc. 6. Automatic/Semi-automatic case Packing and Plastic Shrink Packing system of suitable speed. 7. Chemical and Microbiological Laboratory with all the equipments required as per the local laws.
PRODUCTION CAPACITY
Average practical output from 12-12-4 RFC Machine designed for 60 BPM is as under :- For 600 ml
50 Bottles per minute x 60 minutes = 3000 bottles per hour
One case of 12 bottles = 3000/12 = 250 Cases per hour
Considering 8 hours of production = 250 x 8 = 2000 cases or 24000 bottles per day For 1500 liter.
40 Bottles per minute x 60 minutes = 2400 bottles per hour
One case of 6 bottles = 2400/6 = 400 cases per hours
Considering 8 hours of production = 400 X 8 = 3200 cases or 19200 bottles per day Production calculation per month
If we consider 30 days a month and out of this 22 days are working as per local work culture then, And if we produce Small 600 ml bottles for 8 days we can produce 192000 bottles per month or 16000 cases per month And if we produce Big 1500 ml bottles for 10 days we can produce 192000 bottles per month or 32000 cases per month 2 days are considered lost in process of change of molds, RFC Change parts etc., maintenance, small breakdowns etc. for practical purpose. So total production with above setup for small and big bottles will be around 192000 + 192000 = 384000 per month Our initial targeted sales is around 200000 bottles per month so we have extra capacity of around 47% at the growth rate of 15% for another 3 years.