Ready-to-Eat Breakfast Cereal Industry Essay Sample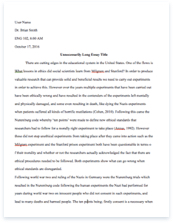 The whole doc is available only for registered users
OPEN DOC
Download Essay
A limited time offer!
Get a custom sample essay written according to your requirements urgent 3h delivery guaranteed
Order Now
Ready-to-Eat Breakfast Cereal Industry Essay Sample
When looking at supply side of RTE cereal industry major costs to producers constitute of initial investment in production plant. Flexible manufacturing plants resulted in a rather high supply-side substitutability between different cereals. This implies that RTE cereal producers operate in a broader cereal industry as opposed to one for only a specific type, such as puffed or shredded wheat cereals.
However, differences exist between supply-side substitutability of well-established branded cereals, such as Kellogg's and private labels. Specifically, as private labels focus on fewer variations of cereals that are simpler and cheaper to produce, it is likely that that their supply-side substitutability will be lower than that of branded cereal producers. Additionally, as cereal producers started to include granola bars and other types of RTE snack food (Case A, 1997), we assume that producers now compete in a broader RTE cereal product industry than previously.
From the demand-side perspective, we distinguish between the substitutability of similar products made by different brands and the substitutability between different cereal types. Cereal consumers tend to be fickle when it comes to brand substitution, depending on current trade promotions offered by a particular producer (Case A, 1997). As such, the massive coupons use that occurred in the years preceding 1994 strengthened the demand-side substitutability in the industry. Consumers' propensity to switch between different cereal types largely depends on personal preferences. However, substitution remains high within subcategories (e.g. healthy cereals, granola,etc). Manufactures thus compete not only in the RTE industry as a whole but also within particular product cereal categories.
REASONS FOR SUCCESS IN THE RTE BREAKFAST CEREAL INDUSTRY & CHANGING SUCCESS FACTORS
The big three industry giants have not only successfully restrained internal competition, but also eroded the ease of entry for the new firms. Tactics such as price competition, trade dealing, vitamin fortification and in-pack premiums were not adopted by these major players. Also it was argued that by introducing a multitude of new products, major firms had filled all profitable niches in the cereal market. These facts clearly envisaged unwritten agreements among them, which determined high barriers to entry and encouraged industry's growth and prosperity.
Their production facilities were able to produce multiple brands for the same company, as the processes were similar and didn't require much additional knowledge.
At the same time, manufacturers worked closely with the retailers to make sure that the stocking, display and promotion of the brands, are adequate and are in the interests of the firm. These companies were much more able to secure shelf space for their brands because of their market dominance. Firms were required to pay slotting allowance to grocers when securing shelf space for new brands and branded companies were more flexible to shuffle their allocation of space amongst brands as compared to private labels. Also since associated costs were more in the case of private brands, it affected retailer's profitability.
Moreover, the RTC breakfast cereal industry was recognised as one of the most advertised industry, reaching an advertising/sales ratio of 18.5% in 1960s. Heavily investing in issues of coupons and trade promotions: e.g.: BOGO's that sustained an increase in cereal prices as high as 15.6% from 1990 to 1993. The industry was also characterised by high R&D investment to improve existing products and constantly introduce new one's. As well as large purchasing power and high price-cost margins for the Big Three that dominated the industry.
To a great extent, the critical success factors of the RTE cereal industry seemed to be changing in 1994. For private labels the USP was the low price, almost 40% less than the average of Big Three. THE PROMOTION OF PRIVATE LABELS BY GROCERS FOR BETTER MARGINS AND growth in non-supermarket sales of food allowed private labels to obtain a market presence as they didn't have very entrenched division of shelf space like that in supermarkets. The coupon promotions diminished brand loyalty to the Big Three by encouraging price-sensitive brand-switching. Private labels emerged as an alternative when there were no coupons or promotions. In the early 1990s, some Private labels caught up to the Big Three in terms of technology gaps AND IMPROVED UPON THE QUALITY. Finally, new entrants were successful in leveraging the drawbacks of higher price due to increased cost of manufacturing, promotions, couponing and advertisements, a trait linked with branded companies. IN THE LIGHT OF NEW FINANCIAL RESULTS, EVEN THE RESTRAINT ON INTERNAL PRICE COMPETITION SEEMED TO BE TAKING A BACK SEAT
STRATEGIC ALTERNATIVES
In 1994 there has been a major strategy shift amongst the Big Three of the RTE industry and other competitors in the industry. General Mills dropped its promotional spending significantly while Phillip Morris' and other smaller competitors made sharp rise in spending to take market share from Kellogg and General Mills. There are several competitive game plans that a market leader can initiate to stop this lateral undermining action from competitors. Market leaders have the most to lose through competition and therefore play defensive strategies blocking competitor moves. Game Theory talks about a business' likely strategy given the potential outcomes of the decision paths.
Game Theory teaches us that, in perfect competition, when General Mills reduced spending, Kellogg should have maintained spending or even increased spending to take market share because the likely reaction from competitors would be to do the same. However Since the RTE industry has been historically notorious for being uncompetitive it is hardly a surprise that Kellogg reduced spending as well. Game Theory has its limitations because it can't equate brand loyalty and Kellogg is likely only to loose the very price sensitive consumers. Several strategies exist for Kellogg after the dissention among the Big Three in promotional spending. Such as popular character based in-pack premiums in its popular brands (further breaking with the Big Three), acquisition of a private label to try and catch extremely price sensitive consumers or focusing on expanding market share in mega retailers.
Kellogg is unable to compete on a price level basis with private labels and the difference in quality is becoming much smaller, especially with Malt-O-Meal's state of the art facility. The RTE cereal industry growth has slowed and Kellogg hasn't introduced a new major hit brand in more than a decade. In terms of product life cycle, Kellogg's cereal has reached maturity and strategy teaches us that competitive advantage is temporary and the need to achieve new growth through re-creation and new product life cycles.
Our recommendation for Kellogg is to further diversify and expand into a new but similar industry. The snacks industry offers a great opportunity for Kellogg to diversify its sales and increase growth. The snacks-RTE industry is very new and very few competitors exist in the market in 1994. Kellogg's strong brand name is a great way to start with an existing consumer base. Kellogg could also create a joint venture with a confectionary/biscuit manufacturer to share the R&D costs and risks. The disadvantages of this option are the risk to the Kellogg brand name, the associated investment costs and opportunity cost factor from not investing that capital in RTE cereal R&D or promotion.
APPENDIX
PORTER'S FIVE FORCES ANALYSIS
THREAT OF SUBSTITUTES: LOW
Substitutes for RTE cereals include fruit, cereal bars, toast, coffee etc. These alternatives are usually less 'nutrient dense' than the breakfast
cereals. Thus, substitutes in this market area are low. So, the customers are comparatively insensitive to price.
THREAT OF ENTRY: LOW
Economies of scale: RTE is a research and advertising intensive industry with the advantage that it can produce diversified products at the same plant, thus obtaining efficiency in production.
Access to distribution channels: Good links with the supermarkets in order to secure favorable stocking, distribution, shelf space, promotions etc.
SUPPLIERS POWER: VERY LOW
Suppliers include grain traders, farmers etc. that have very low bargaining power.
BUYER POWER: MODERATE
Supermarkets have the power to influence the product visibility but at the same time they are bound by the consumer loyalty and demand.
INDUSTRY RIVALRY: LOW
The Big Three have restrained from internal competition by establishing unwritten agreements. There is no price competition, and they have diversified their business to other geographical markets and different product categories (e.g. Snack bar), which has further eased the competition.
BIBLIOGRAPHY
Ready-to-Eat Cereal Industry (A). Harvard Business School: ECCH 9-795-191
Ready-to-Eat Cereal Industry (B). Harvard Business School: ECCH 9-796-133